How To Avoid 7 Common LMS Marketing Pitfalls
Promoting your LMS can be resource-draining and time-consuming. There are so many factors to think about, from creating an accurate LMS marketing budget to researching your audience. As such, there is a lot of room for mistakes that can derail your efforts and potentially even damage your brand image. Luckily, knowing about these hurdles can help you steer clear of them altogether. Here are 7 LMS marketing pitfalls and tips to avoid them.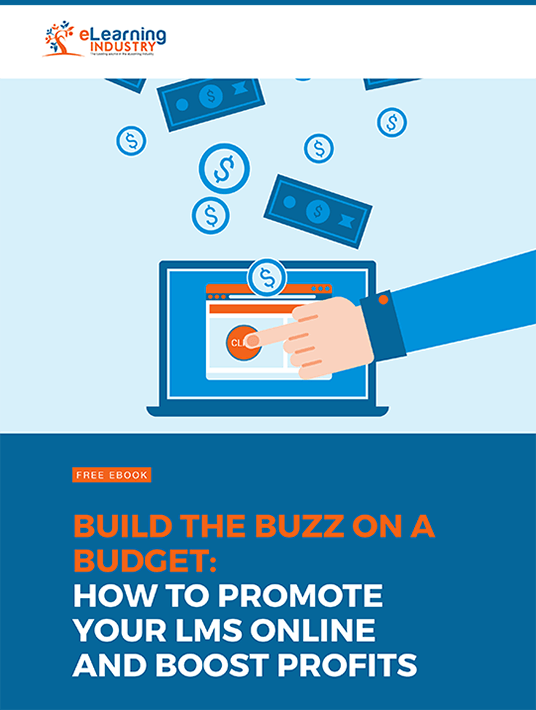 eBook Release
Build The Buzz On A Budget: How To Promote Your LMS Online And Boost Profits
A useful tool for Marketing professionals in the Learning Tech industry who want to make an impact.
1. Lack Of A Solid LMS Marketing Strategy
You know what you want to achieve, but you dive in head first without a solid plan in place. As a result, you waste valuable resources and don't achieve the desired results, or it takes much longer to build your LMS brand. The best way to avoid this is to create a plan of action before deploying your first LMS marketing technique. Create a realistic timeline that breaks the entire process into individual tasks. Then focus on one aspect of your LMS marketing strategy before moving onto the next.
2. Not Setting A Realistic LMS Marketing Budget
Unfortunately, marketing isn't free. Going over budget is one of the most common LMS marketing pitfalls that may put a halt to your marketing plans and land your company in debt. Even techniques that don't require any money still take time and human resources. Setting a realistic LMS marketing budget can help you account for hidden fees and maintenance costs. For instance, how many payroll hours do you need to stay active on social media and respond to client comments? Itemize all of your costs so that you know what to expect and don't run out of resources halfway through your marketing plan.
3. Choosing The Wrong Marketing Platforms
There are so many marketing venues to choose from that it's difficult to know which one to choose. But there's only so much time and resources to invest, which means that you have to place your bets on the winner to mitigate risks. Research your options and look for marketing platforms that align with your objectives. They should also fall into your price range and appeal to your target market. A great place to post your LMS is an online LMS directory. People who are already interested in purchasing a new LMS can view your listing, which includes ratings, reviews, and contact information. In addition, they're able to sort their results by specific criteria, such as deployment type, license, pricing model, and key features.
4. Oversaturating Your Target Audience
Your prospects can only take so much of a good thing before your marketing efforts go from informative to intrusive. Multiple daily posts on social media and flooding their email inboxes are two such examples of LMS marketing pitfalls. Try to connect with your target audience consistently, but not constantly. Ideally, one or two posts a day and a single email every week to stay fresh in their minds. You should also survey your clients to determine their preferred contact methods, and don't forget to give them the option of opting out of your mailing list whenever they like.
5. Failing To Identify Your Niche Market
You want to draw in as many clients as possible. So, you cast your net wide and promote to anyone and everyone who needs a new LMS. The trouble is that different clients have different requirements. Thus, you must identify your niche and customize your marketing content based on their expectations. What features are they looking for? What is the main reason they're investing in an LMS? How many online learners do they need to accommodate? These are all questions that can help you target your LMS marketing efforts without wasting precious resources.
6. Not Setting Measurable LMS Marketing Goals
You start marketing your LMS without any clear objectives in mind. You know that you want to drive traffic to your site and increase sales but haven't taken the time to define measurable goals that will help you track progress. There's simply nothing that your marketing team can focus on while they are pitching your LMS product. It's crucial to set goals in order to gauge the effectiveness of your LMS marketing initiatives. These goals should be as specific as possible. That includes sales targets, percentages, and other concrete details.
7. Confusing Sales Pitch Or Brand Image
Your brand image is the backbone for everything you do. That includes marketing your LMS to prospects and creating an effective LMS sales pitch. This is the primary reason why you must have a clear image and identity to convey to your audience. If not, people may not know about your standout features or benefits. As a result, they won't sign up for your SaaS subscription or purchase licenses. Before you promote your product, you must define who you are and what image you want to portray to the public. You should also summarize the advantages of owning your LMS and your top selling points. Then wrap everything into a neat package, otherwise known as an LMS sales pitch.
These LMS marketing pitfalls can all be avoided if you plan ahead and have a solid LMS marketing strategy in place. Know your niche, set goals, and pick the right platforms to promote your LMS product. It's also wise to focus on retaining your existing clientele so that you steadily build your base.
One of the biggest LMS marketing pitfalls is not doing your homework. But don't worry, we've got you covered. Download our free eBook Build the Buzz on a Budget: How To Promote Your LMS Online and Boost Profits to discover how to identify your niche, calculate a realistic LMS marketing budget, and determine your unique LMS selling points. You'll also learn how to use social media and content marketing to build the LMS buzz.
Do you want to boost your online marketing efforts without breaking the bank? Get targeted PPC internet marketing for your Learning Management System. Reach the right software buyers at the right time!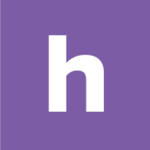 Homebase
Make work easier. Running a small business has never been harder. Homebase helps with free tools to track time and manage your team.