Setting the Bar: How To Determine KPIs And Measure Marketing Success
Many organizations are resistant to the idea of Key Performance Indicators, also known as KPIs. They feel that if they set a bar they can't surpass, they are priming themselves for failure. For this reason, they set goals that are dangerously conservative. Sometimes, they don't set the bar at all. Refusing to have an end-game can be as risky as failing to achieve your business plans. The right way to do things is to monitor yourself and see what you're capable of. Then, fix your target about 20% higher than you think you can go. Here's how to determine your key performance indicators and measure content marketing success for your organization.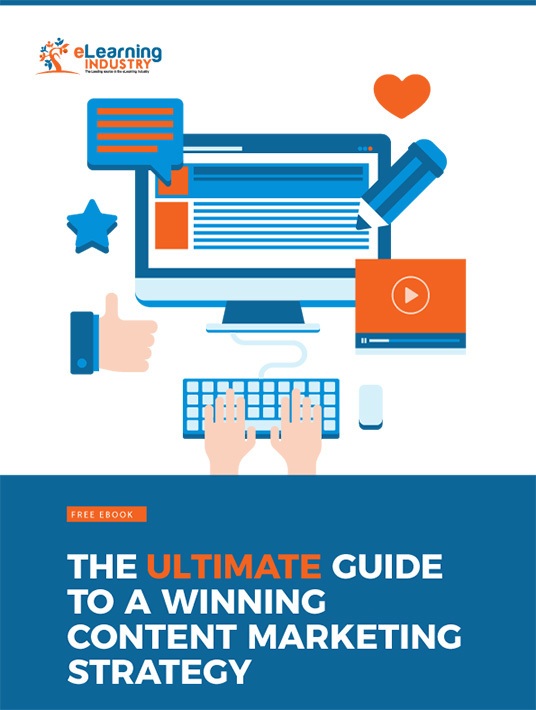 eBook Release
Get the ultimate guide for every marketing professional!
This free ebook can help you design a winning content marketing strategy.
1. Qualitative Vs. Quantitative Measurements
KPIs consist of both qualitative and quantitative indicators. Qualitative indicators involve hard stats or figures. For example, the number of visitors who come to your eLearning authoring tool site on a daily basis. Qualitative indicators are more difficult to measure, as they involve less tangible data. For instance, your tip-rich content makes the reader feel more confident and self-assured. This fosters consumer loyalty and builds your brand image. They may not purchase anything this time around. But they are more likely to click that buy button in the near future.
2. In With The Old, In With The New
In any business, repeat customers are a treasure. The same applies to your website. How many of your visitors are newbies, and how many come for multiple visits? Which external sites or search engines brought you new visitors? Which areas of the site seem to appeal to returning customers? Check the stats when you put up a new article, so that you can gauge its direct response. This will tell you what is popular with your visitors and what isn't. You can also keep track of which articles or updates are shared by your visitors. Sharable content is the backbone of good content marketing strategy. Find ways to attract new customers. Work just as hard to retain old customers and keep them coming back.
3. Visitors Vs. Buyers
If you have a lot of visitors on your click count, that's a good thing. It means you have the skills to attract your customer's attention. But if your bounce rate is high, or if your visitors aren't spending money, there might be a problem. Your landing page is a door. It's a storefront. If your customers aren't progressing beyond window-shopping, you probably need to ramp up your sales tactics. Don't just look at the guest clicker and get excited. Keep track of how long each visitor stays on the site, and check their navigation pattern. What did they look at on the page? Where did they click and what did they ignore? Identify lag spots and tweak your site to fix them.
4. Intrinsic Traffic And Paid Traffic
As you plan your advertising budget, it helps to see where your traffic is coming from. How much of it is generated from paid ads? How much is from organic searches? What are the exact searches that bring people to your website? This will guide your choice of keywords, but it will also show you where you need to spend. It can also focus your efforts on the type of content you need to develop. It's a good way to get to know your prospects, so that you can address their needs. Another aspect that is often forgotten is the mobile angle. If a majority of your clients are accessing you through mobile devices, make sure your website is mobile-friendly.
5. Setting Specific KPIs
Putting pressure on your marketing team might help them to work better. It might also discourage them and stall their progress. A good way to set measurable KPIs for content marketing is to concentrate on lead generation. Rather than insisting on a set number of sales, focus on a set number of leads. For example, you could ask your team to ensure they create 10 to 15 viable leads every day. Then, ask them to convert at least 20% of their leads into sales every month. For every conversion, they could earn a percentage bonus in addition to their standard pay. Ensure that targets are realistic and reasonable, and that they have a time limit. This makes it easier to track and follow up. To decide on what targets are reasonable, check with industry peers. Talk to similar businesses to gauge what goals they set their teams.
6. Keep It Simple
When you're generating a report or a performance review, it makes sense to discuss percentages and quotas. It gives an overall picture and expresses a top-level approach. However, when you're setting KPIs, it's better to take a practical approach. In order for targets to be measurable, they need to be simple and direct. Stick to facts and figures. Say exactly how many leads, how many sales, how many likes or shares, how many impressions you want. Your team needs to know exactly what is expected of them. They need you to give them the tools they need to succeed. Empower your marketing department with clarity, ability, and solid expectation.
The most obvious sign of success in content marketing is an increase in profit and sales. In reality, it may not be easy to make such a direct correlation on a weekly or monthly basis. To keep your team motivated and performing, check progress with both new and returning customers. Check who buys, who looks, and who leaves. Compare your word-of-mouth traffic to your paid advertising. Use simple, detailed numbers to show your team what you want from them. And above all, reward them generously when they give you what you want.
Are you interested in exploring the basics and benefits of content marketing? Download our free eBook The Ultimate Guide To A Winning Content Marketing Strategy to get more tips and tricks on how to generate leads, drive traffic to your site, boost conversion rates and use the SEO/SEM and Google Revenue Model to your advantage.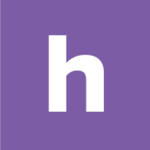 Homebase
Make work easier. Running a small business has never been harder. Homebase helps with free tools to track time and manage your team.