8 Tips To Create An Accurate LMS Marketing Budget
One of the golden rules of business economics is that you have to earn more than you spend. In the case of marketing, the resources you allocate to bring in new business should be just a small fraction of your annual profits. For LMS start-ups, there may be a smaller gap, as you may have to spend more to establish your brand. But regardless of how long your product has been on the market or your targeted niche, you need a solid budgeting plan. The following 8 tips and techniques can help you create an accurate LMS marketing budget.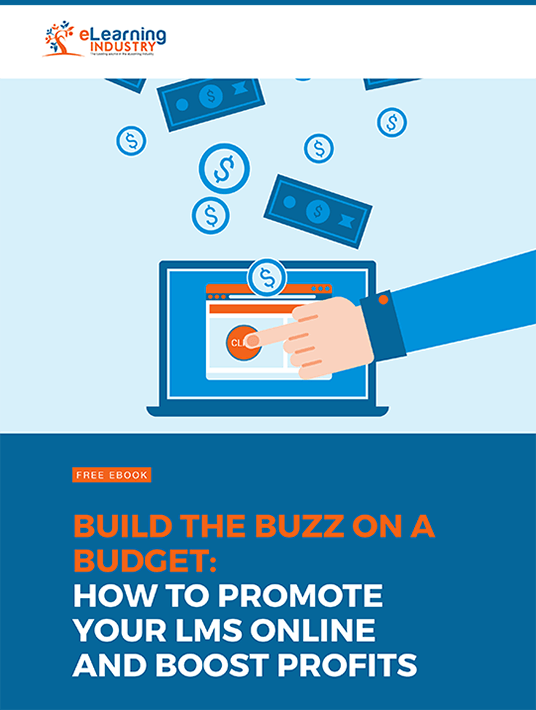 eBook Release
Build The Buzz On A Budget: How To Promote Your LMS Online And Boost Profits
A useful tool for Marketing professionals in the Learning Tech industry who want to make an impact.
1. Create A Marketing Plan Featuring Measurable Goals
An accurate LMS marketing budget calls for a realistic game plan. Otherwise, you won't be able to itemize your expenses based on individual LMS marketing techniques. As an example, PPC ads involve different fees than a content marketing campaign. Each marketing tactic should also be accompanied by a measurable goal. That includes concrete numbers and deadlines for the desired results. An LMS marketing plan makes it easier to track each initiative and weigh its effectiveness so that you can allocate resources more wisely.
2. Add Up LMS Marketing Materials And Service Fees
There is a total for every aspect of your LMS marketing strategy. But it's important to break it down into separate fees so that everything's accounted for. For example, launching a content marketing campaign involves hiring a content creator to write informative articles, as well as site hosting fees for your product page so that you can include call-to-action links in the content.
3. Include Client Retention Costs
Many people think of attracting new clients when they launch an LMS marketing campaign. However, a major part of your LMS marketing budget should be dedicated to retaining your existing clientele. These are the people who have been loyal to your brand and spread the word to their friends and colleagues. They are valuable assets, and you need to focus on keeping them happy and interested in your product. If not, the competition may come along and make them an offer they can't refuse. Client contests, special discounts, and in-LMS promos are just a few of the LMS marketing techniques to add to your LMS marketing budget.
4. Factor In Freebies
Many LMS companies use free items to generate new business and keep clients content, such as free eBooks or add-ons that make your product even more beneficial. You still have to factor these items into your LMS marketing budget so that you don't end up in the red. For example, the add-on would generally cost clients an extra $5 per month. You've given away a free 6-month test drive in order to showcase the new feature. This means that you'll have to increase your LMS marketing expenses by $30 per client to account for the missing revenue.
5. Allocate A Certain Percentage Of Your Revenue
Organizations typically allocate 5 to 10 percent of their revenue to marketing endeavors. However, you may have to devote more resources to put your promotional efforts in overdrive. For example, you're a new LMS company with ambitious goals for the first quarter, or you just launched a new software and want to build the buzz quickly. Add up your monthly revenues and find an LMS marketing budget figure you're comfortable with. You should also schedule a meeting to bring your accounting and marketing team together so that they can exchange facts and figures.
6. Set Aside Monthly Maintenance Fees
In most cases, marketing your LMS is an ongoing effort. You launch the promotion, but then must maintain everything that comes along with it. For example, site hosting fees, PPC ads, or monthly content creation services. There's also consulting services to consider, like personal marketing firms who promote the LMS on your behalf. These items should be automatically carried over to each month's LMS marketing budget to account for upkeep.
7. Create A PPC Spending Cap
Pay-per-click LMS promotion can be a highly effective marketing strategy for your Learning Management System, as long as you know how much you're willing to spend and when to adjust your spending cap. If a particular technique is paying off you may want to boost your limit or switch to another PPC approach when a certain ad isn't living up to expectations. It's best to create a spending cap on a monthly or quarterly basis. Then reevaluate your ads after each period to see if it's worth the investment. You might even discover that you need to scale up your PPC campaign because it's achieving the best ROI.
8. Calculate Event Hosting Costs
Hosting an event gives you the chance to engage with your target audience and build the excitement. You can field questions and even host live giveaways for attendees. Although these events are hosted online and don't involve site rental fees or printed materials, they aren't free. There's still video conferencing tools, multimedia resources, freebies, and time to consider. These expenses add up quickly. Luckily, you can get a lot of use from them thanks to recording software. Possibly even add the live promotional event to your YouTube channel or website to generate new business.
Budgeting isn't the most enjoyable aspect of building your LMS empire. However, knowing what's going in and coming out is crucial for your company's success. Specifically, how much you're willing and able to spend on promoting your products in order to generate more business.
Is your LMS marketing strategy achieving results or is it proving to be more problematic than expected? Download our free eBook Build the Buzz on a Budget: How To Promote Your LMS Online and Boost Profits to get tips and tricks that can help you market your LMS and drum up new business. We'll also explore how SEO and content marketing can expand your client base, and you'll learn about the most common LMS marketing pitfalls that your company should avoid.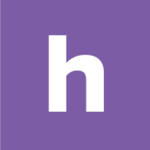 Homebase
Make work easier. Running a small business has never been harder. Homebase helps with free tools to track time and manage your team.