How To Launch A Successful LMS Inbound Marketing Campaign
Research has shown that organizations that have a successful inbound marketing campaign can increase their ROI by 3 times compared to outbound campaigns. This stat alone should be enough for you to consider adding content marketing, PPC ads, and social media exposure to your current LMS marketing strategy. However, not knowing what to focus on can result in wasted resources and business loss due to online competition. Here are 7 best practices to ensure your LMS inbound marketing campaign yields the desired results.
1. Create Content That Focuses On Customer Challenges
It's essential to devise a plan on what type of content to create and share based on your customers' pain points. For this, you need to be aware of your target market and their behavior. You want to not only inform your audience but also engage them on a personal level. Articles should focus on tips and benefits that the LMS platform can have for organizations. Think of creative ways to address their everyday challenges from a sales angle. For example, share insights that will help them improve their online training courses by tapping into the power of analytics. Then emphasize the advanced reporting capabilities of your product. In addition, the blog should be more than just written work; incorporate videos and tutorials, too.
The Complete Marketing Guide For eLearning Companies
By reading this guide, you'll learn how to create targeted content. Explore how eBooks can help you establish authority in the eLearning niche.
2. LMS Inbound Marketing Is All About Launching A Niche Blog
One of the most effective ways to build a successful LMS inbound marketing campaign is through value-added content. You want to create content that is useful to your reader so that you can build trust and credibility. But you have to know where to reach your prospects to gain maximum exposure. One of the best ways to do this is by establishing a blog. Integrating a blog into your website keeps existing customers updated with news and information about your LMS products and services while also attracting new leads.
3. Building An LMS Inbound Marketing Strategy: Diversify Your Marketing Platforms
While your blog will be integrated into your website, it is likely that only existing clients will be aware of it at first. You need to promote the content as much as you can on different mediums so that you can attract new qualified leads. These mediums include:
Influencers/industry thought leaders
Social media
Online discussions
Related blogs
If your LMS organization doesn't have one already, you should seriously consider making a business page on various social media platforms. Social media will help you generate more inbound traffic, as prospects already check these sites daily, if not multiple times a day. Focus on popular platforms like Facebook, LinkedIn, YouTube, Vimeo, and Instagram. You can also utilize their ad campaign services, as well as hire influencers on these various platforms to promote your LMS product.
4. Never Miss A Golden SEO Opportunity
Always incorporate targeted keywords into your blog articles, video descriptions, and social media content. The search engines are always watching, and you need to ensure that your LMS inbound marketing content follows the algorithmic rules. For example, don't oversaturate your articles with too many keywords and integrate them organically. You should also keep things above board when it comes to links. Never buy links and check periodically to verify that they're still active. It's also wise to analyze the competition to see which SEO tactics they're using and whether they're achieving the desired results. Then use your findings to continually improve your LMS inbound marketing strategy. For more information on this, go ahead and watch the webinar we created on how to attract your ideal LMS buyers with inbound marketing.
5. Use Reviews, Ratings, And Testimonials To Instill Brand Confidence
Verified ratings and reviews lend credibility to your LMS company and enhance your brand image. The same applies to online testimonials from satisfied customers. Encourage your loyal customer base to leave reviews on trusted sites in order to generate more leads. Prospects who are on the fence about your LMS product are more likely to buy if it's backed by favorable ratings. In addition, manage your online reputation by scanning the most popular review sites and following up with less-than-favorable comments. For example, a recent reviewer stated they received unsatisfactory customer service. If possible, leave a reply to apologize for their negative experience and ask how you can improve.
6. Launch A Companion Email Marketing Campaign
Email marketing is a great way to follow up with leads who opt in and personalize the beginning stages of the customer journey. However, there is an art to email marketing. You can't just send out emails and expect immediate results. The first step is to segment your contacts. You need to divide them by geography, industry, and so on. This way you can personalize the message that is sent out to them and cater to individual needs. Don't forget to include Calls-To-Action and links to other online resources, such as articles or videos that tie into the email marketing topic.
7. Measure The Metrics
You don't truly know how effective your LMS inbound marketing campaign is unless you measure it. You must evaluate the metrics for every tactic you employ to ensure you get the best ROI. For example, site stats may reveal that one of your recent articles is underperforming. You're able to take a closer look to identify the issue and avoid repeating it in future articles, such as ineffective keywords or too much sales jargon.
eLearning Industry's Marketing Solutions For eLearning Organizations
Discover how we help eLearning brands build awareness, boost website traffic, and generate targeted leads
Developing a successful LMS inbound marketing campaign does require commitment. You need to be patient, as it takes time for you to develop your business online and in the social media sphere. You must stay the course and continually evaluate the results to ensure you're on the right track. It's also essential to remember that LMS inbound marketing involves building a rapport with prospects. It may take several posts, ads or videos for them to finally covert, but they're more likely to bring in repeat business.
Take control of your LMS marketing budget and reach your niche audience with the help of eLearning Industry's PPC platform. You'll also receive prominent placement in our LMS online directory, where prospects can read verified reviews and discover your USPs.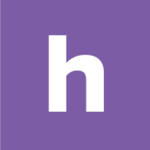 Homebase
Make work easier. Running a small business has never been harder. Homebase helps with free tools to track time and manage your team.