7 Tips For Creating A High-Converting Webinar Landing Page
For years, webinars have been a great way to drive audiences to the top of the sales funnel. More recently, they've become some of the most valuable tools [1] in guiding consumers all the way through to the bottom.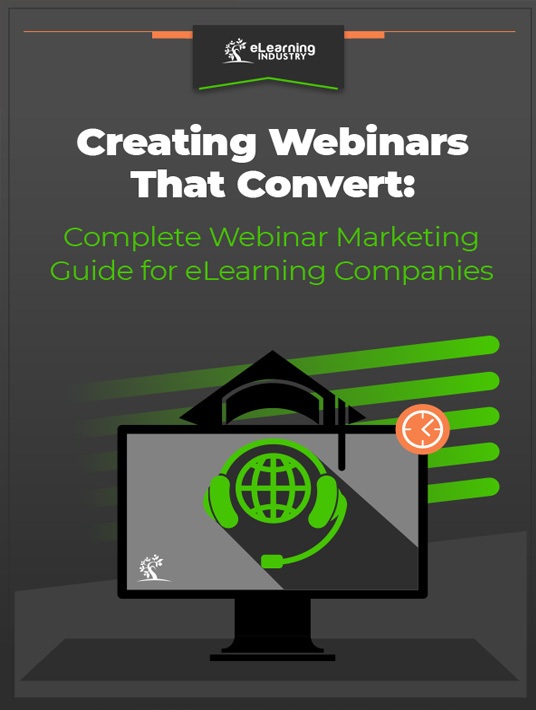 eBook Release
Creating Webinars That Convert
Get full know-how on creating business webinars that convert, and learn the best practices to capture audience attention.
But to make your webinar a valuable sales tool, you first have to entice people to sign up for and sit through it, which means making a good impression long before the webinar begins. How do you do that? With a webinar landing page that generates interest and makes it easy to sign up. The best webinar landing pages [2] clearly state what it offers, why it matters, and, most importantly, the fact that it's free.
1. Set A Clear Goal For The Webinar Landing Page
It's tempting to use your webinar landing page to share as much information as you can with the goal of attracting a larger, broader audience. However, remember that it's just a landing page and won't be everything to everyone.
Simplicity will be what wins over your audience, so carefully pinpoint the most important information that you need to share and use only that. Your goal isn't to give away everything at once but to spark interest. If you can do this and get visitors to register, you'll be able to collect names, email addresses, and other pertinent information. For this reason, tailor the webinar landing page to your ideal customer type [3].
2. Write Your Headline For Your Audience
Once you identify your specific customer type, creating your webinar landing page will be much easier. Because the first thing a visitor sees on the page will be the headline, start there. Tailor it to your target customers so you can grab attention and make them want to keep reading.
American Writers and Artists Inc. created the 4 U's [4], which offer great guidance for those crafting a headline. These guidelines recommend that your headline be useful, create urgency, convey uniqueness, and be ultra-specific. Be useful by highlighting the problem your webinar will help the audience solve, and create urgency by limiting the number of attendees. Use your headline to show that the information in your webinar is unique, and be as specific as possible.
Further, optimize your headline for SEO by adding popular and relevant keywords. This lets you tell your story in fewer words and catch readers' attention. Keep in mind that even when your webinar ends, the webinar landing page for it still exists—and you still want to drive traffic to it. Optimizing for search helps you rank higher and continue to attract new leads from your webinar long after you host it. To optimize your headline for search engines, keep the title short and use keywords for the first few words. This helps you ensure people see your keywords when they see search results, even if Google hides part of the title for being too long.
3. Say The Most In the Fewest Words On The Webinar Landing Page
The body of your webinar landing page is the area you'll use to showcase information about your webinar. As you write the copy, remember that it's all about simplicity and providing only the most relevant information to readers.
Whether it takes 1,000 or 100 words to do this, be concise. If your webinar landing page copy is easy to read, 1,000 words won't feel difficult to get through. Make sure to use the text to clearly convey your webinar's benefits [5] to your audience without being promotional. Write like a friendly expert rather than a salesperson. If you do this, visitors will trust that your webinar is worth registering for.
4. Draw The Eye To The Call-To-Action
If you keep the body copy concise, you'll be able to use white space to make your Call-To-Action obvious [5]. You don't want visitors to read through the webinar landing page and then not know what you're asking them to do next. Keep your instructions as clear, concise, and simple as the title and body text, and use direct action words. The more specific those can be, the better. Instead of just writing, "Click here," utilize a large button that says, "Click here to claim your spot!" or "Register now before availability ends."
Know, too, that you don't have to place the Call-To-Action at the end of the page. You can put a button at the top or make the Call-To-Action the headline itself with an embedded sign-up form nearby. Be creative and strategic, but don't feel like you have to do it one specific way.
5. Highlight The Webinar's Speakers
Besides making sure your Call-To-Action is obvious, encourage visitors to sign up by highlighting who will be the speaker at the webinar [6]. The more recognized and authoritative the speaker is, the more intrigued the audience will be. For maximum effect, share the speaker's photo with a short caption describing his or her credentials.
While a picture is worth a thousand words, be sure to also include a link to the speaker's LinkedIn or other social media pages in case a visitor doesn't recognize him or her. Use these elements—photo, LinkedIn and caption—to make it obvious to visitors that signing up for your webinar will be well worth their time.
6. Your Webinar Is Free—Make That Known
Even with the most interesting webinar host and the best webinar landing page copy, few things are as enticing to your audience as the fact that your webinar is free. Because of this, be clear that there's no cost for signing up or attending.
Although it might seem obvious that a top-of-funnel webinar should be free, it's always a good idea to remind visitors of that—otherwise, they might assume there is a registration cost [7]. If they don't know, they might simply leave the page without signing up.
7. Make It Exclusive
With a recognized speaker, an engaging topic, and free sign-up, your webinar could fill up fast. Use that to your advantage and create a sense of urgency [8] by opening up the sign-up period for a limited time only. Also, consider adding an interactive element to the page that will grab visitors' attention and motivate them to grab their spots. This might be something like a countdown clock, which will visibly remind readers that time is running out to sign up.
State plainly in your Call-To-Action that spots are going quickly and availability is limited. While your ultimate marketing goal might be to reach as many people as you can, highlighting exclusivity is a much more valuable tactic when it comes to webinars.
The first webinar consumers encounter with your brand will set the tone for how they view your expertise going forward. For that reason, it's important to set the stage with a great webinar landing page. Choose an engaging title, use clear and concise copy to convey the benefits of your webinar, and create a sense of urgency for the audience to sign up. These things will show your audience members that what you have to offer is worth it and keep them engaged with you for a long time to come.
To conclude, a few months ago we partnered with Influence for a webinar about content marketing and lead generation. This is a great example of how such a webinar can be supported by an effective webinar landing page.
Wondering how to create top-notch lead generation webinars? Download our eBook Creating Webinars That Convert: Complete ​Webinar Marketing​ Guide For eLearning Companies and discover how to identify potential partners for your B2B lead generation webinar, among other superb tips on business webinars.
References:
[1] Instapage, What Is A Landing Page?
[2] The Daily Egg, 3 Secrets For A High-Converting Webinar Landing Page
[3] Josh Ledgard, 5 Landing Page Secrets To More Webinar Registrations
[4] America's Writers And Artists Inc, A Review Of The 4 U's Plus Exercises To Improve Your Bullet-Writing Skills
[5] Corrine Stratton, The Anatomy Of A High-Converting Webinar Landing Page
[6] Apexure, Best Practices Of Webinar Landing Pages For Winning More Sign-Ups And Leads
[7] Neil Patel, How To Generate Leads From Webinars
[8] Shane Barker, How To Optimize Webinar Registration Landing Page To Increase Conversions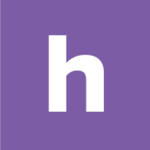 Homebase
Make work easier. Running a small business has never been harder. Homebase helps with free tools to track time and manage your team.