Everything An eLearning Marketer Needs To Know For Their Digital Content Marketing Strategy
Every marketing professional has had to do with the concept of content marketing at one moment or time in their career. It is an essential part of your overall marketing strategy which helps to improve conversions because it allows you to connect with and educate your leads and customers. Simultaneously, it will enable you to build trust and relationships, steering consumers in the right direction for them to make the purchasing decision you would like them to make.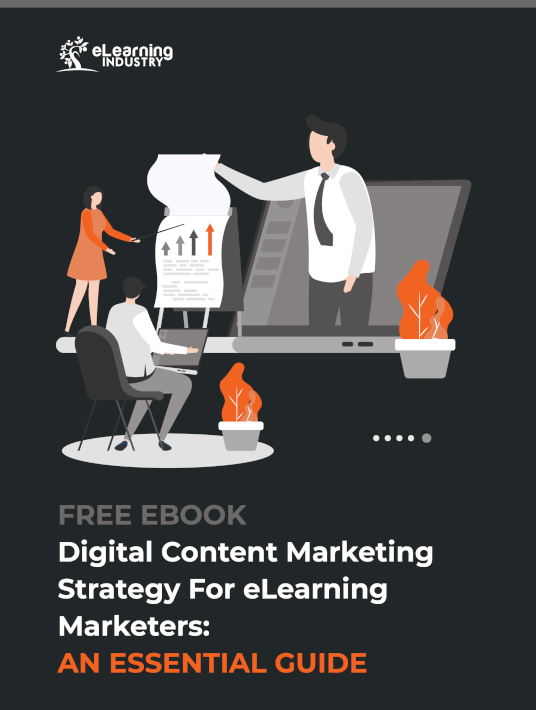 eBook Release
Digital Content Marketing Strategy For eLearning Marketers: An Essential Guide
Find out what to consider as eLearning Marketer when developing your Content Marketing plan.
Digital Content Marketing Strategy For eLearning Marketers: An Essential Guide – Leveraging It Just Right
It's key to realize the importance of a proper content marketing strategy and the added value it can bring to your company. Most importantly, as an eLearning marketer, it's essential for you to know how to leverage such a strategy for your specific eLearning company. You might be well aware of an overall plan of how to funnel your content correctly and how to set up an entire campaign. But you need specific knowledge to channel that information so as it works within your eLearning niche, not only guaranteeing educational, entertaining and, otherwise, exciting content but targeting your eLearning audience as precisely as possible. Companies in the eLearning market have a lot to gain by executing thoughtful content marketing strategies. eLearning audiences regularly endeavor on new, informative content to make or influence more educated purchasing decisions, and they reward the companies that provide that content with attention, investment, and loyalty.
About This eBook: Learn Like Never Before
Every company, every business needs and has a desire for organic traffic. A well-defined content marketing strategy drives brand awareness, helps to build relationships with key audiences, and changes the way people view the entire organization. You want people to get in touch with your content, get them to read it, love it, share it and eventually become engaged, potential buyers. One major step towards doing this is by creating a blog. This may seem evident to some. It's in realizing why it's necessary that will help you produce some top-notch content. If you share your specific eLearning insights, it will facilitate a powerful way to deliver content. A blog allows you to delve into newsworthy topics or explore evergreen themes that address common pain points, and it will continue to drive traffic over time. Blogs also give an opportunity to tie in product offerings, such as related online courses, without seeming overly promotional.
In the free eBook Digital Content Marketing Strategy For eLearning Marketers: An Essential Guide, there are some precious aspects of content where you can fathom what it takes to be able to write engaging content. It tells you which content marketing strategy you should orient yourself towards so as to nurture leads in the best way possible, and it also provides you with the best strategy for distributing your content. You could be sitting on Pulitzer prize material. And what a shame would that be if you had neither the means nor the know-how to distribute it amongst your followers. Learn the key components of content creation.
To help build and construct your content marketing strategy, you need to pay attention and put great care into the following:
Company profile
Customer journey
Editorial process
Content creation
Defined success
Don't worry if you aren't aware of where to start or how to approach these topics independently; this eBook covers each of the above elements in depth.
From an optimized methodology to execute a content marketing strategy successfully, to using content to walk prospects through the content marketing funnel, the free eBook Digital Content Marketing Strategy For eLearning Marketers- An Essential Guide is a super useful guide for eLearning companies. Not only does a comprehensive strategy drive sales but if performed correctly, content does far more than drive sales. As a marketer, you are consequently enabling yourself to target the "correct" potential prospect; in turn, converting them into loyal and super satisfied customers. If you are consistent throughout the process, you will soon understand how useful a well-executed strategy is.
At the heart of the content of this eBook is the realization that content-driven relationships are worth their weight in digital gold. The more you invest in such productive interactions with your specific audience, the better it is. Steer clear of sounding 'salesy' or even seeing any aspect of your whole campaign as a sales pitch. There is a lot of different steps you ought to undertake before it even becomes apparent to the prospect that they might be considered candidates for buying a particular product. By the time you consider treading onto that specific field of communication, the customer will have received various amounts of free content.
The Truth In Proverbs
A clearly defined path and a strategy are what will make or break it. As a content marketer, you need to know which tools exist out there. Not only that. You need to choose the right ones that are within budget and tailored to your company's needs and goals. If the execution is defined as the carrying out of a plan, fulfilling an order, or taking a particular course of action, there is a great number of subtasks which need to be created and executed on top of that. It's all the difference between working inefficiently or hoping for the best and planning out every step of the strategic content marketing path from A to Z. Including all the side roads, you might need to take to eventually get to your end goal: Preparing yourself to deviate in all kinds of directions where necessary. Learn how to record information, what to measure and finally how to utilize all that data.
Master the must-have tools, and read about the nitty-gritty of writing compelling content. Utilize a perfectly formed strategy. Create, with the best intent, the perfect audience. Rank like you ought to be ranking, and drive a significant amount of quality traffic, organically, with maximal effect. All the do's and don'ts, content marketing wants and needs, super no-gos and absolutely must-dos. There is a famous quote which goes: "Having a vision for what you want is not enough. Vision without execution is a hallucination." Be it Einstein, Edison or based on an ancient Asian proverb, it really hits home. Creating a brilliant plan without acting upon is worthless. This free eBook Digital Content Marketing Strategy For eLearning Marketers: An Essential Guide provides you with invaluable information on fundamental approaches and intricate methodologies, all designed to guarantee optimal experiences related to a content marketing strategy for eLearning marketers.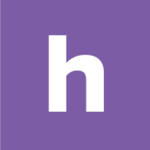 Homebase
Make work easier. Running a small business has never been harder. Homebase helps with free tools to track time and manage your team.