Becoming An Authority In The eLearning Industry
Online content marketing has opened up a new world of lucrative business opportunities, no more billboards, tv spots, or magazine ads. Today, most companies pitch their products on social media, blogs, and landing pages. But that's a double-edged sword, especially for eLearning entrepreneurs who have yet to establish a name for themselves or build an online reputation. The competition is fierce, and you need your content to be a cut above the rest. Our eBook, How To Become An Authority In The eLearning Industry By Guest Blogging, covers everything you need to know to post your way to a profitable eLearning business. From choosing the right guest blogging site to writing tips that will help you become a better content creator. First, let's talk about the benefits that blogging has on your bottom line.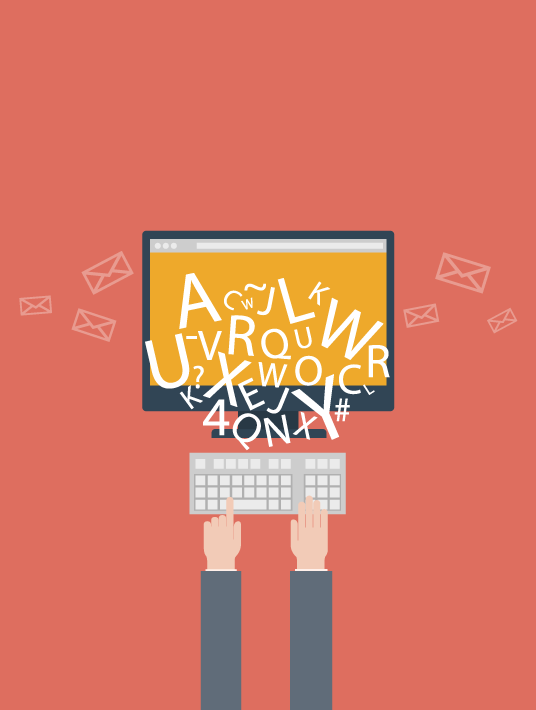 Publish Your eLearning Article
Bring in creative, credible and inspiring eLearning content to build awareness, establish authority and become a thought-leader among other eLearning professionals.
How Guest Posting Benefits Your Business' Bottom Line
1. Expand Your Online Market Reach
Posts on your own site, blog, or landing page might steadily rise in the SERPs. However, the primary readers are people who already follow you. Guest blogging allows you to reach a broader audience at a fraction of the cost. Namely, the readers who already trust the guest posting site and respect their views. On top of that, their audience is already primed for your content. They probably won't visit an eLearning site if they aren't involved in the industry in some fashion. For instance, they might be looking for more info about rapid eLearning authoring tools or Learning Management Systems.
2. Build Your Brand Image
Your reputation and image can make or break deals. Prospects must be able to trust that your company will honor its word and that it has a proven track record. Guest posting enables you to build your brand and establish a rapport with your readership. You've proven that you have the expertise and insider know-how through your articles. Thus, they're more likely to click that buy button or at least request more info instead of reaching out to competitors.
3. Reduce Marketing Costs
A single article can have a major impact on your click-throughs and conversions. As such, guest blogging has the potential to reduce marketing expenses if you strike content gold. For example, choose a hot topic that generates record-breaking traffic or attracts the attention of other industry thought leaders. Who, in turn, share your post with their network and further expand your online reach.
4. Improve SEO
There is so much content online today that new content creators often get lost in the shuffle. Even if their articles are value-added and offer helpful tips and tricks. Those who become an authority by guest blogging improve SEO and rank higher in the SERPs. People can find them quickly, get the info they need, and learn more about the brand. Guest posting can even snag your more social media shares and improve your backlink profile. Not to mention, secure more qualified leads who are already interested in your product or service.
5. Highlight Your USPs
eLearning content marketing should never be solely sales-driven. The needs of your readers must be the main aim. Because it brings them one step closer to opting into your mailing list or purchasing your product. However, you can still highlight your USPs with a creative slant. For instance, turn every perk or selling point into a problem-solver. How can the software help readers overcome a specific challenge or improve their work practices? Of course, there's always room for a Call-To-Action that points visitors in the right direction. Yet another way to balance their expectations and your online marketing objectives. Just make sure it's free of sales gimmicks and pushy jargon.
Your Guide To Become An Authority By Guest Blogging
Building authority in your niche is no small feat because every author has the same goal mind. You want to become an industry thought leader and solidify your reputation. To draw in new readers and build a rapport, so they convert into loyal customers. How To Become An Authority In The eLearning Industry By Guest Blogging offers insights on how to write compelling content and maximize your SEO strategy. Here are just a few topics you'll find in our new guide:
The Importance of Becoming An Authority In The eLearning Niche
Key Benefits Of Guest Blogging In The eLearning Industry
How To Choose And Evaluate The Right Guest Posting Sites For eLearning Authors
How eLearning Professionals Can Use Guest Posting To Build Authority Online
Top Writing Tips That Will Make You A Better eLearning Author
Steps To Writing Persuasive Articles For eLearning Topics
Ways To Come Up With Fresh eLearning Content Ideas
How To Write A Good Article By Following SEO Best Practices
Tools For Writing eLearning Articles That Improve Google Ranking And Maximize Your SEO Content Strategy
Ways eLearning Authors Can Effectively Promote Their Articles
The trick to successful guest blogging is to choose your platforms wisely. Find a reputable site that values your contributions and helps you achieve success on your own terms. Not one regarding you as a content creation machine to serve their own purposes. Download How To Become An Authority In The eLearning Industry By Guest Blogging, to learn how to evaluate potential platforms and fine-tune your writing skills. You'll also learn how to launch a winning—and organic—SEO strategy to reach the top spot in the SERPs.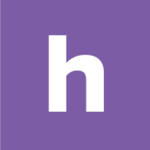 Homebase
Make work easier. Running a small business has never been harder. Homebase helps with free tools to track time and manage your team.