How To Use LMS Marketing Infographics In Your Strategy
Have you been using LMS marketing infographics in your strategy? Well, you should. Countless companies use infographics to promote new products and raise brand awareness. If they're lucky, the infographic goes viral and they reach a whole new audience thanks to the strategically placed logo and embedded links. However, many organizations overlook golden LMS marketing opportunities. With a creative spark and clarified objectives, you can take your promotional strategy to the next level. Here are 7 ingenious ways to use infographics to promote your LMS.
eLearning Industry's Marketing Guides
Explore our unique marketing solutions and strategies to promote your eLearning brand, generate leads and drive conversions.
1. How A Marketing Infographic Can Help Showcase Customer Testimonials
Instead of merely including text blurb testimonials on your landing page, use infographics to convey customer satisfaction. The LMS marketing infographic can feature 5 to 6 glowing reviews that highlight different benefits or features. For example, the first testimonial includes a picture of the reviewer or their company logo (with permission, of course) as well as a brief sentence or two that sums up their experience. Prospects are more likely to sign up if they know your product is tried and tested, especially when the infographic features different industries or use cases.
2. Highlight Your Unique Selling Points With LMS Marketing Infographics
Many LMS companies convey their unique selling points through bullet lists or segmented site pages. However, you can shine the spotlight on your USPs in an infographic to add visual appeal. It also neatly sums up why prospects should invest in your product over the competition. For instance, your white labeling and customization feature that allows users to personalize the platform to suit their needs or the advanced reporting and analytics that feature out-of-the-box options as well as customizable metrics. Include images or screenshots to help prospects visualize the USPs in a real-world context. For instance, the intuitive dashboard design that reduces the learning curve and improves functionality.
3. Company Bio To Build Brand Awareness
Introduce prospects to your brand and its core message. You can also give them a brief history of your company and showcase your team. This not only builds brand awareness but also establishes a rapport with potential LMS customers. They can be assured that you aren't just trying to sell them a product and instead, you are trying to earn their trust and foster a successful business relationship. For example, include a blurb about your beginnings and why you specialize in LMSs for compliance or external partner training. The next section might feature a brief bio about your founder or CEO, followed by a product spotlight that hits on 2 or 3 top sellers, as well as the top companies that are part of your client list.
4. Top Use Cases And Applications Of LMS Marketing Infographics
People are more likely to purchase your LMS product when they fully understand its real-world applications. In other words, the benefits it can bring and who it's intended for. Use your LMS marketing infographic to highlight the top use cases for your system and the advantages it offers. You can also feature the "top 5 challenges" your LMS can help organizations overcome to illustrate the point. Back it up with stats to make it even more credible. For example, "The LMS has helped 75% of users to improve resource allocation and cut training costs." Include a contact email and company website so that prospects can learn more about what your LMS can bring to their organization—even if their specific use case isn't mentioned in the LMS marketing infographic.
5. Impressive User Satisfaction LMS Stats Work Well As Marketing Infographics
Another great way to show off stats is to pick 5 to 7 figures that tie into your selling points or benefits. For instance, mention that 85% of users who use the LMS for customer service online training have improved customer satisfaction rates by at least 25% last quarter. Prospects appreciate concrete numbers that show product success. You can obtain statistics through customer surveys or questionnaires as well as LMS metric data during free trials, or conduct focus groups to get more detailed feedback. This not only yields statistical data you can use for your LMS marketing infographics but it allows you to continually improve your product.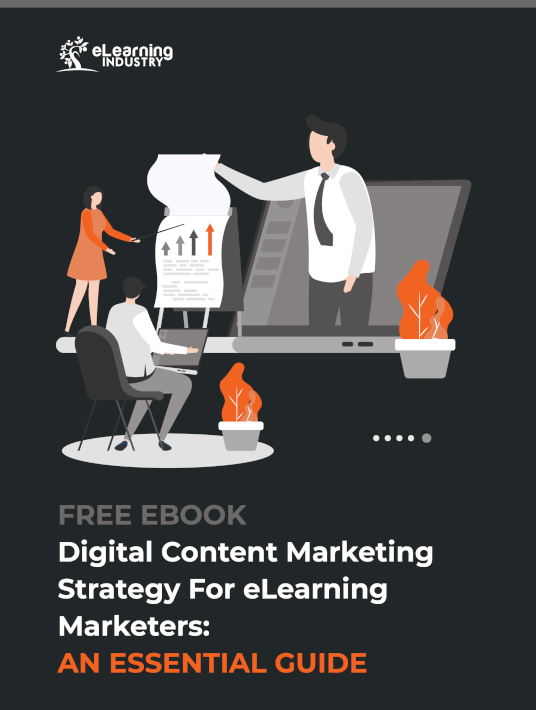 eBook Release
Skyrocket Your LMS Conversions
Find out how you can leverage eLearning Industry's content marketing expertise by delving into the secrets of content marketing.
6. Outline Pricing Packages
Instead of merely including a pricing table on your LMS landing page or website, use an LMS marketing infographic to highlight your popular pricing packages. For example, all the perks your "basic" plan has to offer and who it's ideally suited for, such as small to mid-sized organizations with fewer than 50 employees. This is also an opportunity to invite them to sign up for an LMS free trial or demo. Simply include a link to your LMS landing/sign up page and a Call-To-Action at the bottom. Another essential element to include in your pricing package infographic is a side-by-side comparison of upgrade perks. For instance, the features that are included in your more advanced pricing plans versus your basic package.
7. Snapshot Product Tour
Take prospects on a virtual tour of your LMS product and its many standout features. This LMS marketing infographic features screenshots from your platform to take potential customers behind the scenes. For instance, the first section introduces them to the sign-up screen and outlines your advanced security protocols, such as password authentication, encryption, and remote backups. Encourage them to sign up for the grand tour (the demo) or schedule a consultation with an experienced sales rep who can answer their pressing questions.
LMS marketing infographics give prospects all the information they need to make a well-informed buying decision. At the very least, they get to know your brand and its history so that they can establish trust. If you're racing the marketing clock, use infographic templates or create your own that you can use time after time. This also helps you reduce development costs and stretch your promotional budget.
PPC ads can help you reach your niche audience and take control of your marketing budget. Learn more about eLearning Industry's PPC platform and how you can improve ROI and boost online conversions.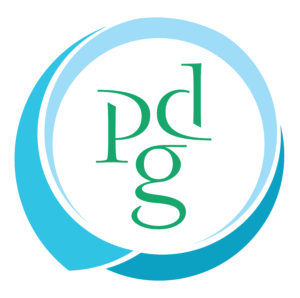 Performance Development Group
We make people better at making their business better.