How To Promote Your eLearning Event Using Facebook
There's no shortage of social media platforms to choose from. But Facebook still reigns supreme as the online hub for sharing the latest news and promoting great products. It's also the ideal marketing tool for your eLearning event. In fact, this article features 8 effective promotional techniques to promote your eLearning event using Facebook and get more RSVPs. Best of all, you don't need to be a tech guru or marketing expert to use them in your marketing strategy.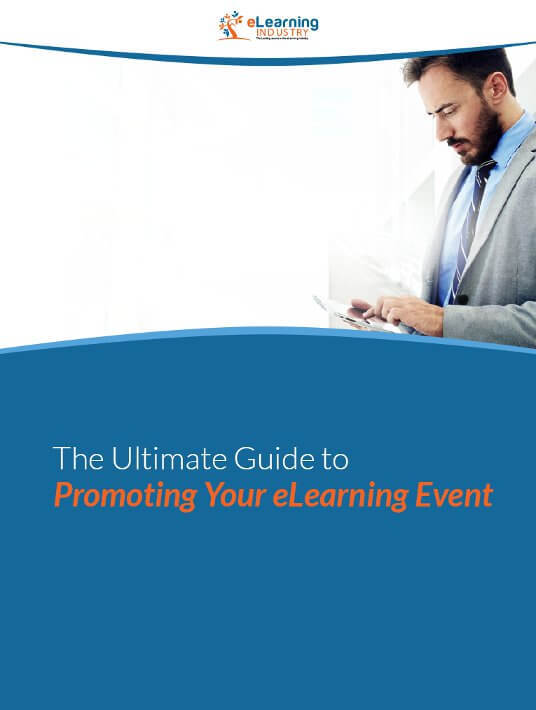 eBook Release
The Ultimate Guide to Promoting Your eLearning Event
Download our free eBook and start promoting your eLearning Events.
1. Post Your Sales Pitch
Facebook is a great place to post your eLearning event sales pitch. Make it concise, clear, and gimmick-free. The goal is to give your followers a snapshot of the benefits and highlights of your eLearning event without being too pushy. Remember, users are following your Facebook page because they connect with your brand or want regular updates. They aren't looking for hourly posts about why they should attend your eLearning event or what they're missing out on. Your followers shouldn't feel like they're being forced or coerced into signing up. Keep it conversational and don't bombard their Facebook feed with constant updates.
2. Share Images From Past eLearning Events
One of the most subtle but effective ways to promote your eLearning event is to post images from past functions. Followers get to see what's in store if they do RSVP. However, you're not directly marketing your eLearning event or telling them to sign up. Images are also more visual, which helps attendees connect with the guest speakers on a more personal level. They can picture themselves sitting in the venue, soaking up all the information, and achieving their goals.
3. Produce A Promo Video
A promo videos is another visually engaging marketing tool. Incorporate background music, sound effects, narration, and images to make it even more immersive. Discuss the highlights of your eLearning event, guest speakers, and any other pertinent selling points. Better still, get your speakers on board and ask them to appear in your production. There are a variety of free video recording and editing tools that allow you to create high quality promos without any experience.
4. Start An Attendee Group
Facebook Groups offer attendees an online platform to discuss event topics, ask questions, and provide feedback. Opt for an open group if you want to attract the general public and increase your attendance. Or choose private or closed groups to make it exclusive. It can even be a perk that entices users to sign up for your eLearning event. Set some ground rules so that everyone gets a chance to speak without being judged. In addition, post previews of your eLearning event and advanced copies of your eLearning materials. For example, images of the venue once it's been set up for the eLearning event.
5. Create A Facebook eLearning Event
Facebook has a calendar feature that automatically posts public eLearning events to your timeline. Simply choose "offer" from your profile page, click on "event", and then add your details. Followers can learn more about the function and even RSVP without leaving Facebook. Embed the link to your eLearning event page in the description so that followers can quickly access the payment and signup section.
6. Host A Follower Giveaway
Free things may be just the motivation people need to sign up for your eLearning event. At the very least, it encourages them to follow your Facebook page. As a result, they will learn about upcoming eLearning events, products, or services that you're offering. The giveaway can include anything from paid travel expenses to a signed copy of your book. Users must like your page, share it with their network, and leave a comment to enter. You get even more exposure for your eLearning event in exchange for the grand prize.
7. Start A Facebook Poll
Facebook polls can over any topic related to your eLearning event. You can even use them to monitor your eLearning marketing campaign and follower engagement. Encourage people to visit your eLearning event page and then answer a few survey questions. Something as simple as "Are you likely to attend the event based on the benefits?" can offer you great insights. Keep your questions succinct and targeted, because followers don't have time to waste. Facebook polls give you the ability to get feedback and improve audience interaction. They have to read your eLearning event announcement before they can answer the questions. Thus, they are more likely to sign up, since they know about the highlights and advantages.
8. Create A PPC Ad Campaign
Facebook has pay-per-click ads that allow you to target your audience. You can customize your eLearning ad campaign based on keywords, personal interests, demographics, and a variety of other factors. Facebook displays your ad when someone searches for your topic or meets the criteria. You'll also receive regular updates on the effectiveness of your PPC ad campaign, such as how many clicks you received.
How Often To Post
Post daily updates to keep your brand and your eLearning event fresh in followers' minds. That being said, posting too often can lead to dreaded follow drop-off. People are following your page because they are interested in what you have to say. But that doesn't meant they want to receive notifications every 10 minutes. That's too much of a good thing.
Facebook is one of the most popular social media sites, making it a great addition to your eLearning event promotion campaign. Use these tips to engage with your target audience and build excitement among your attendees. It's never too late to start interacting with your followers and boasting the benefits of your upcoming eLearning event.
Are you looking for an experienced eLearning marketing service that doesn't cost a small fortune? Post your eLearning event in eLearning Industry to reach over 90,000 weekly email newsletter subscribers and 500,000 readers each month.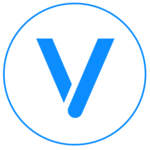 VIVAHR
Simple, Affordable Hiring Software Post your jobs to all the free job posting sites with one click + Culture Marketing™ landing pages.