Internet Marketing Benefits And How They Can Help Promote Your eLearning Product Or Service
According to studies, most consumers turn to mobile internet and social media for basic product/service research before making a final buying decision. Internet marketing encompasses Search Engine Marketing (SEO and Pay per Click) and Online Public Relations. This approach provides low-cost, personalized communication for eLearning companies. With just a click of the mouse, your organization can quickly disseminate marketing messages and engage your target audience. Here are the top 8 unexpected advantages of advertising your eLearning product or service online.
1. One Of The Top Internet Marketing Benefits Is Reduced Marketing Time And Costs
Internet marketing campaigns are quick to set up and run. Email marketing, for example, can be set up easily if you've already established a mailing list. Internet marketing excludes costs, such as site rental fees for live promo events and printed materials, which are necessary for traditional marketing. For successful internet marketing, you require little or no capital. Posting on social media platforms, such as Facebook, is free unless you opt for paid reach to get to a wider audience. Not to mention, you typically see results more rapidly. For example, a carefully placed PPC ad can immediately increase click-through rates and boost sales.
2. Higher Conversion Rates
Internet marketing typically yields more conversions than traditional marketing techniques. The online approach is humanized because it allows direct interaction with consumers, which gives them the opportunity to know more about your brand and make a well-informed purchasing decision. According to studies, social media marketing has 100% more lead-to-close rates compared to outbound marketing. You have the opportunity to reach more people across the globe, particularly those who are actively seeking eLearning services and products. Syndicating content on internet platforms such as websites, blogs, and social media also allows greater organic reach for your eLearning business.
3. Ability To Create Personalized Marketing Messages For Every Target Group
When done well, internet marketing outperforms traditional marketing because it is highly adaptable. This kind of marketing allows eLearning companies to create targeted communication to audiences based on their location, demographics, and purchase history. Targeted customers are most likely actively seeking information about your eLearning product or service. Hence, you can create marketing messages custom-tailored to their pain points and online training needs. For example, articles that highlight your unique selling points and how they tie into the prospect's online training objectives or gaps. Internet marketing increases the competitive advantage for eLearning businesses because it can be customized for specific markets.
Browser push notifications are a good example of targeted marketing campaigns. There are various browser push notifications features that can make your marketing efforts more personal!
4. Improved Brand Loyalty Through Internet Marketing
As I mentioned earlier, internet marketing humanizes communication between businesses and consumers. This approach to marketing does not end at introducing eLearning services to consumers and promoting a brand. It also involves actively conversing with your audience, answering their questions, and stimulating discussions. The internet offers a channel for consumers to communicate directly with your eLearning business. Studies show that 62% of customers are loyal to brands that reach out to them on social media.
Benefit From Our Internet Marketing Strategies And Solutions
Discover how we help eLearning brands to build awareness, boost website traffic, and generate targeted leads.
5. Increased Marketplace Insights Are A Huge Internet Marketing Benefit
By using various platforms, eLearning businesses can collect data about each individual user, such as location and age. This allows you to gather vital consumer data to improve your marketing strategy and build your brand image. By directly talking to consumers, eLearning companies can disclose their thoughts, interests, opinions, and needs. Then craft articles, videos, and PPC ads that pique their interest and offer the most value. Furthermore, internet marketing allows organizations to segment their content syndication lists based on topics, identifying those that generate the most interest.
6. Better Search Engine Rankings
SEO is one of the most notable perks and one of the most fascinating internet marketing benefits. Creating messages with optimized title tags, appropriate keywords, and meta descriptions helps eLearning organizations reach a larger customer base. You also have the ability to establish a strong social media presence to expand your online reach. This presence combined with optimized posts helps organizations appear first in Search Engine Results Pages. Hence, when customers search for eLearning services on search engines, they will see your eLearning company at the top.
7. Build Brand Credibility And Trust
Prospects appreciate the fact that you're offering them value-added content that offers tips and insights, such as articles and social media posts that help them solve a common problem. It's true, these marketing messages also contain important information about your eLearning product or service and calls to action. But they still expose readers to your brand and let them know what you have to offer in a real-world context. For instance, an article explores how your eLearning authoring tool can help them create more interactive and immersive online training resources. They get the information they need to develop more meaningful online training tools, and you get to spread the word about your software. It's a win-win.
8. Personalize Your Marketing Efforts
Another valuable marketing tool at your disposal is live events that allow you to interact with your audience directly. For example, a Facebook event that showcases your unique selling points and answers attendees pressing questions. You get the chance to personalize your marketing approach and engage with your leads in real-time. Another way to humanize your eLearning brand is to host live FAQs or social media chats.
When done correctly, internet marketing generates increased traffic, conversions, brand loyalty, sales, and brand awareness. It may seem daunting at first, especially if you're new to the world of online promotion. However, once you get into the swing of publishing value-added articles and connecting your audience on social media, it becomes second nature. Also, it may take time to see results, as you need to establish your online presence. But a little patience and planning can help you reap these 8 rewards.
Request your free media kit today to see how eLearning Industry can help you promote your eLearning product or service. From PPC advertising and online directories to targeted press releases, our marketing experts can give you a competitive edge.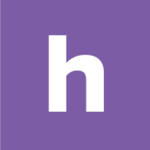 Homebase
Make work easier. Running a small business has never been harder. Homebase helps with free tools to track time and manage your team.