Are You Taking Summer Courses?
In the last couple of years, taking summer courses has become a popular method of making up for credits missed during the Spring and Fall semesters. Athletes, music majors, and many other college students are opting for taking classes on campus and spending a good part of summer in their college town. There are many ups and downs to taking summer classes:
Pros:
Smaller class sizes.
This means that you will have an easier time connecting with your educators, more time for Q&A in the end of every class, and more 1 on 1 time with your teachers.
Making up for credits. 
In most schools, taking 12-15 credits every Fall and Spring will get you your Undergrad degree in 4 years. However, many students sometimes drop or fail classes and taking summer courses is a great way to make up for those credits you lost. Summer courses are also a great way to get the GenEd classes out of the way and start taking core classes sooner!
Studying routine. 
If you keep taking classes after the Spring term ends, you will still be in shape and won't have problems adjusting to studying again after a long summer break.
Cons:
You basically don't have a break. 
As good as having a studying routine can be, sometimes overloading yourself with classes can be hard. That is why summer classes are always better for freshmen and sophomores, who still have more energy and easier curriculum than juniors and seniors.
Smaller choice of classes. 
Many teachers hate staying in their college town as much as their students do. That is why there aren't too many classes you can choose from.
You might finish the semester with 0$. 
Students that take more than one or two classes can often have problems finding summer jobs due to less downtime available.
How About Online Classes?

Summer semesters can be a real headache for freshmen who aren't used to spending so much time away from home. For this and some other above mentioned reasons, more and more students started taking online classes. But there's another important reason for this transition. Online classes count towards you credits just as much as on-campus classes, and they offer the opportunity to do school work while away from the campus. This means that you get almost all the perks of taking a class on campus, but without having to be there.
Taking online classes can sometimes be easier and sometimes harder than taking traditional classes. You need to make sure you are taking the right class, the class that suits you more than any other class. This is very important because taking online courses can be very demanding and it takes a certain level of discipline towards studying for them. Here are a couple of things you need to know before signing up for your first online class:
Online classes are no joke!
If you are really considering taking an online class, make sure you are prepared. Read up on what it means to take online classes, which courses are offered in your school, and what are the requirements for the classes you are interested in.
Online classes are not for everyone.
What this means is that some students are simply more into the traditional book-reading way of learning. Don't force yourself into taking a class just because you need the credits and lack the time. Do your research for the particular class you are interested in, read the curriculum, and talk with teachers in order to see if this is really something you could benefit from.
Lots of hardware and software.
Taking an online class includes working with new pieces of hardware and software you might not have worked with before.
How Can Tech Help Your Summer Courses? 3 Must-Have EdTech Tools You Need
Most students take online classes and do the minimum required in order to pass, but if you want to make the best use of the course and excel in it, you should step up your tech game and impress teachers with new ways of solving problems in front of you.
That is why before signing up for your online summer courses you should arm yourself with the following apps and tools:
1. Email. 

Maintaining proper communication with your teachers when taking online courses is perhaps one of the most important things you should be concerned with. The lack of real-life contact with your teachers might be a major problem if you aren't used to email communication. Consider using Gmail if you don't feel comfortable with your college default email service. Gmail does a great job of maintaining your emails, grouping emails, and creating conversations so that you never forget mail or get lost in your inbox. Gmail is one of the most popular email providers and for good reasons:
Besides grouping emails and creating threads, Gmail is very good at protecting your computer from viruses and different types of malware.
Gmail has great uptime, which means there are very few moments in which you won't be able to access your inbox and read important class updates.
By far the best spam-handling and recognition software of all email services offered.
It's Google. What else needs to be said, except that Gmail is owned by the tech giant Google?
Gmail is available on every platform you can imagine, and if you haven't tried it, you are most definitely missing out.
2. eBooks.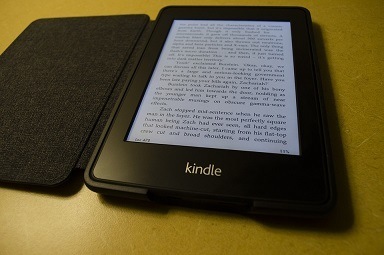 Since online classes require very few textbooks, you may have to rely on using eBooks instead. The number of eBooks sold is going up by the year, as well as the number of eBook reading devices owned by the American people. Even though the numbers have gone up, the use of eBooks hasn't been immensely impactful due to users often having trouble managing files. This type of document often comes in PDF form, which by its nature is not an editable format. That is why many people resort to converting their eBook to Word in order to better work around the file, copy parts of it, use it for reports and seminars, etc.
PDF to Word is just one of many apps that might be useful if you are having problems handling eBooks, or any kind of PDF files for that matter. Course curriculums often come in PDF as well and can sometimes be hard to read, and if you want to quote or annotate your teacher's words you might be in a pickle without this app. In short, here's what you can do with PDF to Word on your iPad or iPhone:
Convert as many eBooks as you need, regardless of their size.
Import PDF files from services such as Gmail, Google Drive, Dropbox, etc. This option simplifies the process of moving around documents, and removes any potential issues with accessing your data.
Convert both scanned and native documents, which come out in .docx (MS Word) and are optimized for reuse and editing.
You can find this app on both Apple and Android devices. This app will surely help you if you are on the go, with little to no time to access your computer.
3. Online Checkers.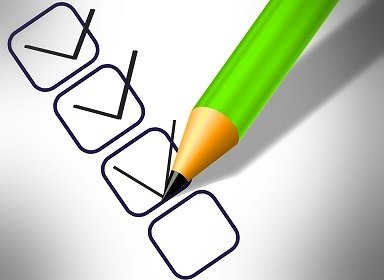 It is often said that a course resembles a teacher more than you could imagine. If your teacher is very demanding, the summer courses you are taking will be as well. Some teachers are simply allergic to small things, such as grammar mistakes and accidental plagiarism. In order to stay a step ahead of those complications, try using online checkers such as Pro Writing Aid Editor, a state of the art writing and editing tool. This tool offers 20+ services that check things such as your writing style, grammar, paragraph length, plagiarism, and many other. You can simply paste your text in the window and select which option you wish to check. This tool should bring your papers and essays to a whole new, higher level.
Et Hoc Genus Omne
Think before you act, because as you can see, online summer courses can be a curse as much as a blessing. If you are already enrolled in a class this summer, make sure you do everything in your power to get that A when pens are down and exams handed in. With these tips and advice you should have no problem making the best of the time you spend learning this summer. Good luck!