Virtual Classroom Design Best Practices & Principles
In this guide, we'll walk you through virtual classroom design best practices to create engaging virtual events, virtual training exercises, and breakout activities. You'll also discover the key principles of effective online learning and how modern tech allows us to weave them into our virtual training experiences.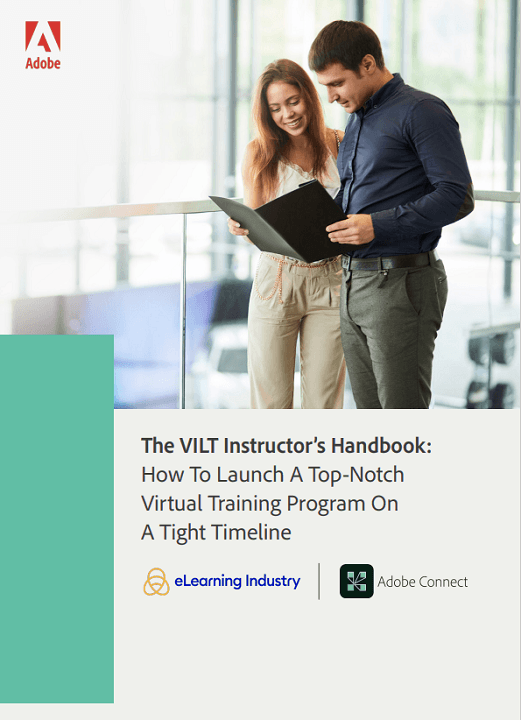 eBook Release
The VILT Instructor's Handbook: How To Launch A Top-Notch Virtual Training Program On A Tight Timeline
Learn how to launch an awe-inspiring virtual training program for your team!
4 Virtual Training Design Best Practices
1. . Personalization Is Power
Everyone in the virtual classroom should feel like the session is custom-tailored to their needs. Of course, you can't host a separate VILT event for every remote employee. However, you can offer a diverse range of activities that cater to different preferences and pain points. For instance, some learners enjoy group brainstorming sessions, while others prefer to evaluate the problem on their own and come up with viable solutions. The secret is to empower learners by giving them a space to expand their knowledge and evaluate their level of understanding.
2. Activities Must Suit The Subject Matter
The breakout room and virtual training activities you choose should not only align with learners' needs but the subject matter and objectives. As an example, tasks may require more hands-on experience, which calls for simulations, branching scenarios, and video demos. On the other hand, checklists and infographics might be ideal for compliance and company policy topics. Consider what learners need to acquire or accomplish before the end of the virtual classroom session, then develop activities that target related gaps and goals.
3. Audience Participation Is A Top Priority
Learners shouldn't sit back and watch the show. They need to be part of the virtual classroom experience as much as possible, and instructors need to encourage them to do so. Ask questions. Get them to share their stories. Ultimately, everyone who shows up shouldn't just sit on the sidelines but become part of the discussion. Of course, to avoid attendees talking over one another, allocate specific times when audience participation is mandatory. For example, open the door to questions after the first 20 minutes or schedule a breakout activity after each VILT module or include polls and contextual chats throughout the delivery.
4. Ongoing Support Isn't Optional
If you do host live events, the learning shouldn't stop when users log off. You need to provide continual support in the form of JIT libraries, follow-up resources, or even peer coaching groups. Let them know that there's a support system in place should they need it. One option is to set up the virtual classroom with reading material & surveys ahead of the live class. You can also add a resource hub with downloadable resources and web links accessible after the live class. That said, during the session, there are ways to make a long-lasting impression so that learners can handle emerging challenges. For instance, use drawings, annotations, and audio clips to improve knowledge retention and recall.
4 Key Principles Of Tech-Centered Virtual Training
Malcolm Knowles may have introduced the adult learning theory decades ago, but the core principles still ring true today. In fact, technology gives us the power to create even more profound virtual training experiences for mature learners. Here are the 4 principles of adult learning theory from a modern, tech-assisted point of view.
1. . Adults Need To Be Actively Involved In Planning And Evaluation
Virtual training enables learners of all ages to play a pivotal role in their own development. They can assess their skills and performance behaviors to identify areas for improvement, as well as set personal goals to address work-related gaps. Additionally, remote learners can help instructors and facilitators fine-tune the VILT program by providing targeted feedback, which enhances personalization.
2. Mistakes Unlock True Learning
Making mistakes and learning from them is all part of the process. Virtual training often includes self-guided activities and support resources that facilitate discreet mistake-driven learning. For instance, the VILT instructor shares a personal anecdote that prompts learners to reflect on past reactions or performance slip-ups. Or, maybe remote staffers engage in group discussions to explore fresh perspectives and re-assess their own limiting beliefs.
3. Relevancy And Real-World Application Are Essential
Successful adult learning experiences are relatable, relevant, and real-world-based. Learners are able to apply all the information and skills they've gained in a practical context. This is where virtual classrooms truly shine. As an example, an employee attends the VILT event to learn how to engage with customers and build their communication skills. They have the chance to see how the instructor handles similar situations and then mimic this in the real world. Of course, they must first assign meaning and determine how to apply these core competencies and behaviors in their everyday lives. In other words, put their own unique spin on the information to truly make it theirs.
4. Adult Learning Experiences Must Be Problem-Centered
At the heart of adult learning is a problem or challenge. The reason why many learners seek out these training opportunities is to bridge gaps and continually hone their talents. Every virtual classroom session should focus on practical problems and actionable solutions. For instance, the instructor outlines the compliance risks involved, then explains how to mitigate them with a step-by-step plan. The beauty of virtual training is that it can mold to meet emerging challenges at a moment's notice, thanks to organic conversations and immediate feedback.
Summary
While there's no shortage of virtual training solutions, Adobe Connect stands out from the crowd by delivering flexible, personalized, and collaborative learning opportunities. You're able to provide easily accessible virtual training sessions for every member of your team, even those with visual, auditory, or mobility impairments. You can also opt for flipped classrooms, blended learning, and active learning for groups big or small with its persistent rooms and unique set of engagement tools.
Whether you're just starting to dive into virtual training strategies or would like to improve your existing VILT approach, this guide is an essential read. Download the eBook The VILT Instructor's Handbook: How To Launch A Top-Notch Virtual Training Program On A Tight Timeline to enact meaningful change and leverage the full power of online training platforms.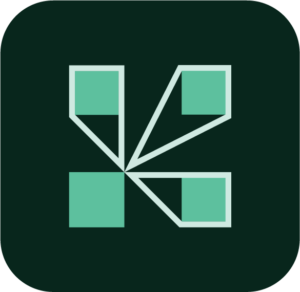 Adobe Connect
Unleash the true power of virtual classrooms to deliver on your learning objectives.