The Business Case For eLearning – How Online Learning Can Improve The ROI Of Your Training Programmes
Putting learning and economy in the same sentence is often a hard thing to do. Educational professionals and financial executives often feel that they are on enemy sides, when it comes to calculating training budget and ROI. Well, things don't have to be this way at all, and this is why Growth Engineering has put out The Business Case For eLearning.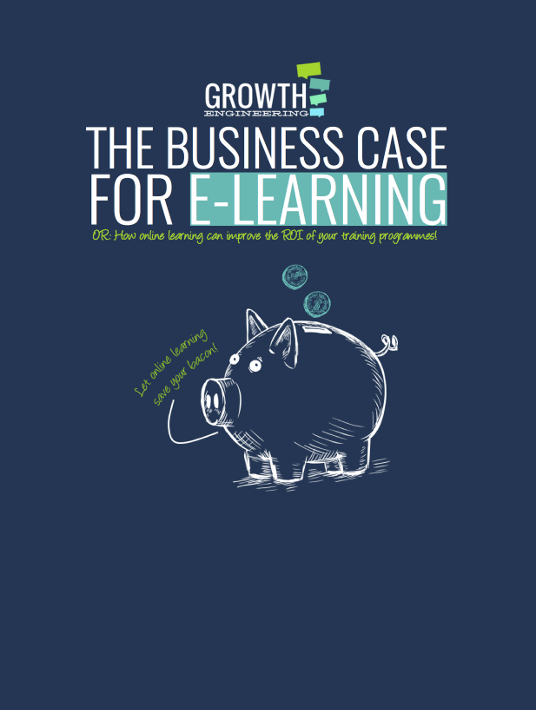 eBook Release
The Business Case For eLearning
Discover the benefits an eLearning approach delivers in 3 major areas and how adopting an engaging strategy will increase the ROI of your training programmes.
This eBook aims at presenting solutions that are within limited budget, without dropping the quality level of learning provided. What else than eLearning could be enhancing the arguments of the L&D department, that can even be deployed through a series of techniques, making implementation a simple task? Very interesting advice you 'll find in here, that will empower you to design and apply cost-efficient, effective, and engaging eLearning programs.
About The eBook
What The Business Case For eLearning does is building up a solid argument, as to how online learning can improve ROI. It starts with how to calculate it, right after reading the reasons why eLearning has reached the corporate mainstream. Then comes the part where you learn how using eLearning helps you cut costs, drive efficiency, and develop intellectual capital. Following, you 'll find great insight on adopting an engagement strategy and apply the discovery method. Both are presented as ways to increase ROI, and the way it is put, you have to believe it. Here are the contents of the eBook:
eLearning Acceptance
Calculating ROI
The Business Benefits Of eLearning
Using eLearning To Cut Costs
Using eLearning To Drive Efficiency
Using eLearning To Develop Intellectual Capital
Adopting An Engagement Strategy To Raise ROI
How The Discovery Method Can Increase ROI
Need you be convinced, or convince others, Growth Engineering opens the list of subjects on display here, giving you all the facts stating how eLearning has reached acceptance. Widespread use of the internet and younger generations entering the workforce paved the way. On a first reference to ROI, the matter debated is how to calculate it, pointing out there is direct revenue, and indirect. This leads to benefits brought in three major areas, cuttings costs, driving efficiency, and developing intellectual capital.
These areas are analyzed, making The Business Case For eLearning a stats&info-packed must-read. The costs being cut are plenty, as time spent is less, no transportation is needed, no venues are booked, or instructors are hired. The amounts show-cased are impressing. Next stop is efficiency, where you find a proposition for adopting the famous evaluation model of Donald Kirkpatrick, divided into four levels: reaction, learning, behavioral impact, and results. Examples are given here as well. The last one is developing intellectual capital. Numerous benefits of knowledge sharing are numbered here, short and long-term ones.
Towards the end, this eBook focuses on ROI. Firstly, the talk is around adopting an engagement strategy to raise it. You must motivate learners, and offer them rewards for success in courses, outline and advertise the benefits of training, and provide a clear, consistent message. To these, you should add an emotional hook as well.
Then, it all comes down to the ways that Growth Engineering's unique design methodology, The Discovery Method, puts experiences at the center of the learning process. This is entertaining, and, at the same time, it has solid foundations, based on psychology, and analysis of the work-place. The use of role-playing and scenarios are praised, along with assessment sessions, asking learners to be active through the training program. Adding it all up, the business case for eLearning becomes crystal clear.
If you want to discover how cost-effective and remarkably efficient eLearning is, download this eBook today.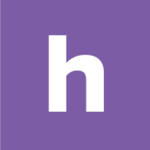 Homebase
Make work easier. Running a small business has never been harder. Homebase helps with free tools to track time and manage your team.