Can Your LMS Do This?
Most Learning Management Systems (LMSs) on today's market are not comprehensively designed to meet emerging eLearning needs. So, before you decide on using an LMS to implement your eLearning solution, ask yourself the following questions.
Can the LMS provide different learning experiences for different students?
Have you heard about Personalized Learning? Today's students expect unique learning experiences that are tailored to them. You need a system that has the flexibility to generate diverse learning experiences. The system provides the tools to create a variety of layouts, flows, interactive activities and mobile access that are uniquely beneficial to each student group.
Can teachers make changes quickly and easily?
When suggestions for site improvement start rolling in from students, making adjustments should be quick and easy. Your system should be easy-to-use and  provide the resources you need to implement changes and site improvements quickly. It is important that most changes can be made by teachers/instructors, not just IT experts.
Can the LMS integrate with 3rd parties like Google Drive or Office 365?
Since there is no one software that meets all of our needs  yet, we need to integrate third-party applications. This is why your eLearning system needs to support third-party integration. While standards like LTI or SCORM are a good start, systems that let you integrate Google Drive and Microsoft Office have an added advantage. Also, if you want to sell courses online, it doesn't hurt to have the option of an integrated payment process.
Does the system allow teachers and students to collaborate online?
Online communication and collaboration is no longer an option in learning. It is very important that your learning system allows students to chat in real time, enable instructors to conduct live video sessions with students, and have a forum for ongoing dialogue in the class.
Does the system provide data analytics?
Effective use of data can have a huge impact on the learning outcome. Your LMS should collect and generate data reports to indicate student progress, helping you to determine ways to improve your students' learning experience. While basic data reports are useful to a certain point, the ideal LMS should be able to generate custom reports that reveal specific data and collect the type of data you are interested in. Also, student privacy is a top priority and sufficient security and privacy should be provided for the collected data.
Can the LMS be customized to follow company branding?
Branding is important to any business and this is also true for both education and training. Your learning system can sustain your brand by allowing you to blend the same unique presentation of your materials into the look and feel of your courses. Additionally, you will have full control over your site's functionality and administration. It should also offer white label and URL customization.
Is the LMS localization ready?
Internet has made it possible for anyone to work globally now. Many companies need to provide trainings in multiple languages. You should plan for that too. Your system should let you localize to different markets, so that you can reach more than one region. In addition to translating text into various languages, localization allows editing to layout of texts, numbers, time formats and even color in some cases.
Does the LMS have the capability to scale globally?
If you are going to offer your course to the world, your LMS needs to have the capacity to scale to the world. Your learning system should have the capability of supporting large numbers of students and to scale globally. Students should be able to efficiently and reliably access their courses anywhere at anytime. Your learning system will achieve this through solid cloud infrastructure.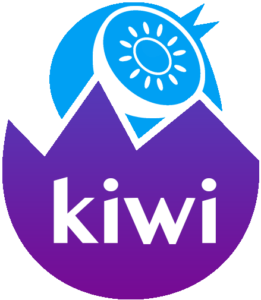 Kiwi
The fast and easy path to train your restaurant employees!