How To Overcome Common Extended Enterprise LMS Challenges
Getting a single corporate training program up and running is a substantial undertaking. But, when we add more and more audiences into the mix it becomes a big challenge. Luckily, with a bit of planning and a quality LMS, your organization can easily overcome any potential difficulties you may experience when training your extended enterprise. Here are 3 of the most common issues experienced by organizations and actionable tactics to overcome them.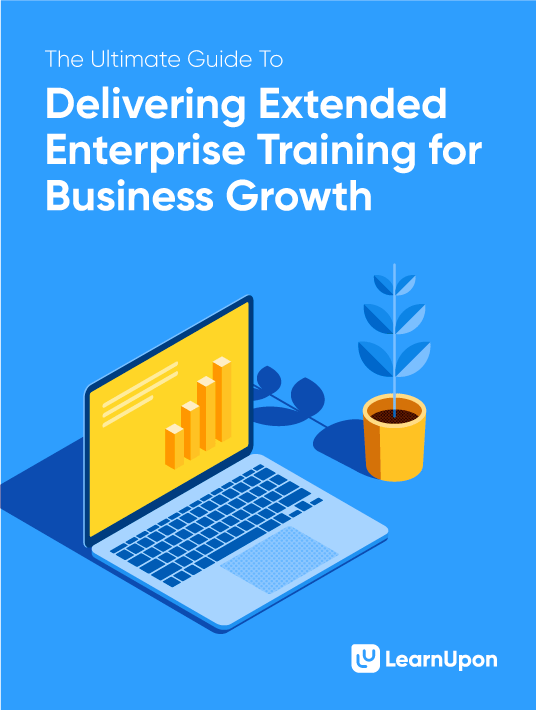 eBook Release
The Ultimate Guide To Delivering Extended Enterprise Training For Business Growth
Discover how you can find the best LMS to help you achieve extended enterprise training success.
1. A Difficult To Use Solution For Admins And Learners
One of the biggest bugbears reported by organizations delivering extended enterprise LMSs with a Learning Management System is that they're difficult to use. There are two parts to this—the admin or managers experience and the Learner Experience—and both play an equal part in the impact of your training. For an admin, complicated training management and delivery makes the process tedious and ineffective. And for the learner, it creates a barrier that hinders their enjoyment and willingness to start and complete their learning.
To tackle this issue, you need to focus on getting a solution that is purpose-built to be simple and intuitive to use for every person touching the LMS. First, as an admin or manager within the LMS, it's essential that the actions necessary for managing and delivering training are quick and easy. Actions like creating courses, adding users and measuring training, should be achievable without technical expertise, to ensure the process is as painless as possible. On the flip side, the Learner Experience should be effortless. From accessing the LMS to knowing what courses they're enrolled in, every step should be simple to do so that each of your audiences can learn without any friction and, importantly, you don't have to spend too much time babysitting them while they're taking their training. If you're unsure about how easy-to-use a potential LMS is, put it to the test before you invest. Let your admins and learners play around in the solution. This should give you an accurate picture of how user-friendly the platform really is.
2. Poor Customer Support
No matter what type of software you're using, it's key to have good customer support and Learning Management Systems are no different. It's often an overlooked problem, but finding the right support is critical to your extended enterprise learning's success. Unfortunately, the industry has a chequered past in this area. In a 2015 Brandon Hall study of LMS trends, it was reported that poor customer support was one of the most common reasons for businesses wanting to switch an LMS. A solution lacking good customer support could mean that:
Your organization is unable to effectively use your LMS to its full potential as your team hasn't been instructed and supported in how to do so
Your team's questions are left unanswered, leaving you feeling alone and frustrated as you have no person of expertise to rely on
Or your team is having to wait for days or even weeks for an answer to a query.
Luckily, the tides are turning in the LMS industry. There are some stellar extended enterprise LMS solutions on the market that are dedicated to supporting their customers through every step of the corporate training journey. You may be wondering what are the characteristics of an LMS with great customer support. For example, at LearnUpon, there are two elements to it—customer success and customer support. With customer success, an organization is assigned a customer success manager. Their role is to help your team through onboarding, implementation, and beyond so that you can successfully reach your training goals. They'll offer best practice advice and answer any questions your team has about the training process. For more technical questions, the customer support team is there to help. They'll answer questions on how to overcome any potential issues and help fix any problems that arise. As customer support isn't a tangible part of the LMS, it's more difficult to assess when you're trialing a platform. Nevertheless, there are ways you can evaluate and put it to the test before committing to see if it's up to scratch. Firstly, read reviews. There are a number of trustworthy software review websites where real customers outline their experience with a vendor and if the support is good, that will shine through. Secondly, during your free trial, ask questions about the level of support you will get and log some support questions to see if what they say is true. This will give you a clear picture of how well you'll be supported as a customer.
3. Difficult To Engage Learners
Engagement of learners, be it employees, customers, or partners, is a widespread gripe organizations experience. And it's an issue that needs to be addressed head-on before it damages your business. Poor engagement with training can stop your organization from reaching its learning goals and hinder its overall growth. With the right LMS though, you can develop a plan to reach a high level of engagement for your extended enterprise LMS. The first key component for getting higher engagement is to look at every audience in your extended enterprise LMS separately. Engagement strategies aren't one size fits all. What works for employees might not work for customers and partners, and what works for one course might not work for another.
For each use case look at the type of training needed and ask what method of delivery would suit it best. For partner training, all the courses being delivered might have to be mandatory as you want each partner to achieve a certificate to prove they have completed training—an approach that will result in higher engagement. However, this method might not work so well for customers. They may not want to be forced to do product training or achieve a certificate, this could lead to them ignoring it, or abandoning using your product altogether. Instead, a more self-directed approach with recommended courses for your customers might work better when looking to increase engagement. Additionally, your LMS should have features that motivate learners to engage with their training. Gamification is a popular way to achieve this as you can add points, badges, leaderboards, and levels to training to make it fun and goal orientated. Social learning through a forum within your LMS encourages your learners to comment on training materials, share their learning experience, and interact with instructors and peers. The key to building an extended enterprise learning program is to be aware that issues may arise so you need to have a plan of action in place to overcome them. With the right LMS in hand that offers a supportive team to help, your organization should be able to deal with any challenges that arise and achieve training success.
Hopefully, this article has handed you the tools to dig deep into the potential hurdles experienced by organizations. Perhaps you have gathered some fabulous insights into how to overcome any potential difficulties you may experience when training your extended enterprise LMS. In the meantime, download this eBook The Ultimate Guide To Delivering Extended Enterprise Training For Business Growth.
Why not dig deeper and join the awesome Webinar: "Fuel Your Business's Growth With Extended Enterprise Training.". The webinar is sponsored by eLearning Industry and presented by Phily Hayes, LearnUpon's Outbound Sales Manager.  In this session, you'll discover the importance of extended enterprise learning, how to build a training strategy with an LMS, and how you can use it to fuel your business's growth.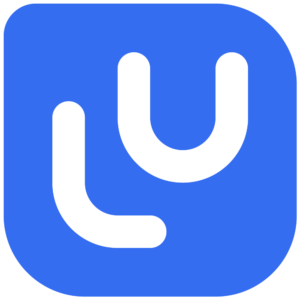 LearnUpon LMS
At LearnUpon LMS we're on a mission to help you unlock the power of learning. Combining our award winning LMS and our industry-leading Customer Experience team, we pride ourselves on being a trusted partner to over 1,300 businesses.