How To Create Corporate Compliance Training
There are 6 ways to help you avoid mistakes: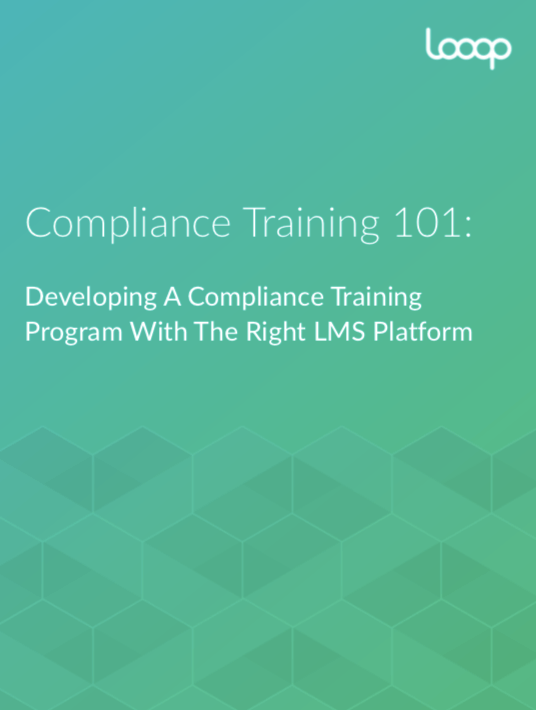 eBook Release
Compliance Training 101: Developing A Compliance Training Program With The Right LMS Platform
Discover the value of Compliance training, what your Compliance program should include, and how a NextGen LMS can support your organisation
1. Don't Just Wing It
Before creating any new training program, it's important to understand why you need it, and how it's going to help your business and staff. Being compliant is vital for an organisation to reduce risk, legal liabilities in the event of malpractice, and receiving hefty breach costs.
Having a solid corporate compliance training program in place ensures that staff are aware of their compliance responsibilities and are consistently up to date.
The compliance training you need to implement will differ from one organisation to another. Therefore, it's important to understand what your high-risk areas are before considering the remaining internal and external regulations. Not having a clear idea of the different compliance topics you need to cover could result in important information being missed and regulations being breached.
2. Do Create A Long-Term Plan
Effective compliance training takes more than just one hour once a year. It's important to keep in mind the long-term needs to maintain and update your program.
Start by ensuring that you have the right team available before considering what training materials you need. Having a knowledgeable leadership team who are aware of internal and external regulations as well as high-risk areas, is vital in order to prioritise by importance.
Not investing enough time into your compliance training can be extremely damaging for an organisation. With good policies and procedures in place, you can avoid unnecessary costs, reputational damage, and more.
Create a plan to determine how much time per week you can invest in compliance training, and what resources you will need. Having a leadership team in charge of developing, implementing, and reporting on your corporate compliance training program will ensure your organisation stays up to date, relevant, and on top of compliance issues.
3. Don't Buy Generic Off-The-Shelf Content
Many organisations fall into the trap of using generic courses and off-the-shelf content that has little or no relevance to their own procedures.
Unfortunately, this results in poor engagement rates and wasted time and money spent on content that is not being utilised properly. L&D teams should instead focus on creating context-rich digital resources that are tailored to the target audience and address your employees' roles.
You'll find your staff are far more likely to engage with your corporate compliance training when they can relate to it and see the value it brings to their jobs.
4. Do Create Context-Rich Digital Resources
If your compliance training program is really going to make an impact, it needs to focus on addressing the real needs and challenges faced by your employees.
Many L&D teams fall into the trap of believing that resources are time-consuming and difficult to create. However, digital resources can be created in just a few minutes and tailored to distinct employee groups. Plus, once they're created, they'll save the organisation a lot of time and money in the future, as they can be reused or amended slightly to target different groups.
Focus your efforts on creating digital resources that give your employees organisational context, knowledge, and know-how, and support your employees to do the actual work they're tasked with. By increasing engagement and providing know-how that's relevant to your staff, you're much more likely to build a group of well-informed employees.
5. Don't Limit Accessibility
Compliance regulations change a lot, so it's important to consider this when creating your corporate compliance training program.
You run the risk of employees missing important updates if you limit their accessibility to your training. Consider the learning platform you'll be using to add your digital resources as this is vital in ensuring your training will be effective moving forward.
You don't want a platform that is extremely time-consuming and difficult to keep up to date. It should support L&D teams by being easy to use and available on demand in order to reach all employees as and when updates occur.
6. Do Utilise Digital
Employees are taking control of their own learning, and technology has made this easy for them to do. You can find almost anything online, so organisations should be utilising digital to divert employees to their digital resources rather than generic search engines.
Google doesn't have the organisational context and know-how that your business does, and that's where the value lies in creating corporate compliance training materials that really make an impact. By creating unique context-rich digital resources that are available on demand, your employees are able to learn quickly and apply this knowledge immediately.
When employees are able to learn at a pace that suits them, easily connect with Subject Matter Experts, access your compliance materials any time and place, and easily put their learning into practice, you'll find they are likely to perform much better.
Digital isn't just there to benefit your employees however, it's also there to support your L&D team. Having an online platform makes reporting much easier, and allows progress to be monitored in real-time.
Having your reports easily accessible and available in one central place will greatly free up the amount of admin time L&D teams spend manually testing and generating reports. Plus, no valuable data will be lost, so you can be confident in knowing you can keep track of your employees' performance.
Your organisation should always be looking for ways to improve in order to get the best value and impact. Consider using a Next-Gen LMS like Looop when creating your corporate compliance training programs. Built for the way your employees learn, you can move away from the traditional 'messy' compliance methods and streamline your training to be modern, agile, and effective.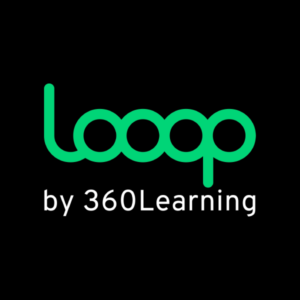 Looop
Your employees don't have time to waste on an LMS they don't use, and neither do you. That's why Looop LMS delivers guaranteed performance at the speed, scale, and quality your business needs.