eLearning Outside Of The Box
But that skill is nothing new. It's often the case that things move in a direction that was completely unpredicted by their creators. Just take a look at cell phones. Their primary role was initially just a communication tool. You could call and text and that was it. And now? You can still call and text, but boy oh boy, there are so many other important tasks that we use them for; going online and browsing webpages, shopping, paying bills, and sending money to friends. You can use them for navigation instead of old-fashioned paper maps, watching movies, playing music...
So in this world of constant evolution, why can't eLearning evolve as well?
We would all probably agree that the primary role of eLearning is to educate a variety of target groups. If we go a little deeper, we could say that the principle role of eLearning is to educate our clients, employees, or customers. But what if we step outside of the box and see the greater potential of online learning?
Could you wish someone a Merry Christmas with an eLearning course?
Well, we think you can. Before diving any deeper, take a look at our Christmas card.
As you can see, we decided to wish our contacts a very Merry Christmas in the style of an eLearning course. Why? There are many reasons.
To Stand Out
We all received a bunch of newsletters this month that we barely opened. And even if we did, we just scrolled through them without really paying attention. As Seth Godin explained in his book Purple Cow, you need to stand out. He painted a picture of a car driving through beautiful, picturesque villages. Near the road, there was a herd of cows, amazing creatures with their strength and beauty. You would look at them in awe, but after a while, you would lose interest. Because even though they are beautiful, they are all the same. Godin suggested that your interest would be stirred again if you saw something exceptional, for example, a purple cow. We wanted this Christmas card to be a purple cow.
To Showcase eLearning
We sent this to our potential clients and leads too. The ones who are still considering the prospect of investing in eLearning. What better way to show them all the possibilities and benefits of eLearning than through an eLearning course?
To Have Fun
It was an amazing adventure for our creative team. Writing what basically is a fairytale. Then, designing and animating Santa, the Christmas tree, and all the elements that make you feel warm and fuzzy. And one of the most amazing elements was the voice over! If Santa was real, don't you think he would sound exactly like that?
And if we had fun, we are more than certain our clients and customers will have some fun too. Because we wrote them a story, so we used storytelling techniques. We included them in the process because they have to click on the lamp, drag the presents on the Christmas tree, click on Rudolph, decorate the tree…That's where we included interactivity and engagement trends. We also allowed them to play and collect presents in a light gamification story—they had to give some answers in order to collect some presents. This was a two-way Christmas card, filled with narrative, multimedia, and engagement.
We encourage you to do the same. Think where you can use eLearning that is not completely obvious you should and could use it. Be the first one to pioneer a new direction in which this industry will go. In the words of Mr. Seth Godin, be a purple cow. Don't be afraid to change because change is good and change is crucial.
eLearning is an amazing tool that can be used for so many purposes. The education of your employees or customers, marketing, sales, or even as a seasonal greeting, the list has no end. Perhaps you too could play with the idea of stepping outside the box on a regular basis. It's a lot of fun out there!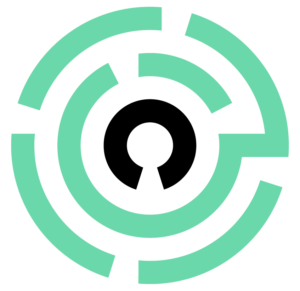 eWyse
eWyse is an award-winning agency, using a unique methodology called the 3C Framework to help build perfect eLearning courses that engage, entertain, and educate learners while helping companies to reach their objectives. Let's discuss your ideas!