How To Create eLearning Resources - Not Courses
Resources help connect learning with application in the moment, with shorter, more focused content that's always readily available. However, it's easy to miss the point when you use shorter content. It's important to create learning materials that are integrated with the workflow to increase the likelihood of use, sharing, and results. Here are 8 tips to help you create eLearning resources more effectively:
1. Use Design Thinking: Ask, Listen, Empathize
Discover your audience's pain points and create content that closes the performance gaps.
Here are some questions to get you started:
What might they need help with?
What questions might they ask around that task area? What is X? How do I do X?
When? And in what context? (What are they "doing" at that moment?)
What format would most help them in that moment?
What would they prefer to use to help them, given a choice?
Make use of this resourse on design thinking. Use this approach upfront, during and after your core project – in other words, do it regularly!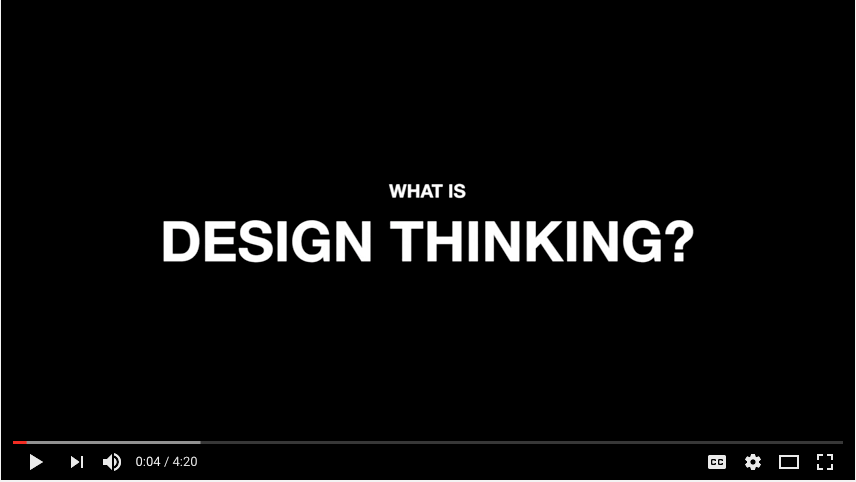 2. Consider Different Modes
Look at various options that deepen understanding, including one-page outlines of the "what" and a simple example to explain how to achieve a task. Consider these tools:
Short videos, including expert guides and peer top tips.
Diagrams and infographics.
Case studies with in-depth examples.
Crowdsourced tips, including a polling question -one that lets you share the results- about the most helpful tools
Five to 10 common questions or ways to complete a task.
Downloadable templates and on-the-job tools to achieve the task, including a planner sheet.
3. Irrelevance Sucks: Get Personal And Adaptive
Irrelevant content frustrates 74% of learners, so focus on providing useful and relevant content customized to your audience's context and needs. Try using rules, branching, and scoring techniques to produce adaptive content that tunes itself to performance of an individual in the moment. Offer up next steps and guides that help with learning challenges.
Related: 10 Elucidat Features You Probably Didn't Know About
4. Let Learners Create Their Own Guides
Empower learners to create their own performance support resources during other learning experiences you give them. Enable them to use survey questions to set targets. You can also represent this data as a personalized, structured digital action plan with Elucidat's authoring tool and tailor performance resources to individual needs with ready-made expert tips.
5. Curate Instead Of Create
There are ready-made guides, videos, tips, and templates from within and outside your organization that you can curate for resources. Play videos you have across different sites with Elucidat's iFrame technology, or supplement your resources with curation tools, such as Anders Pink.
6. "Pull" Rather Than "Push"
Instead of deciding what content your audience should have or use, give them a choice. Pull, rather than push, information when creating resources to keep your project on task.
7. Get Down With Your Data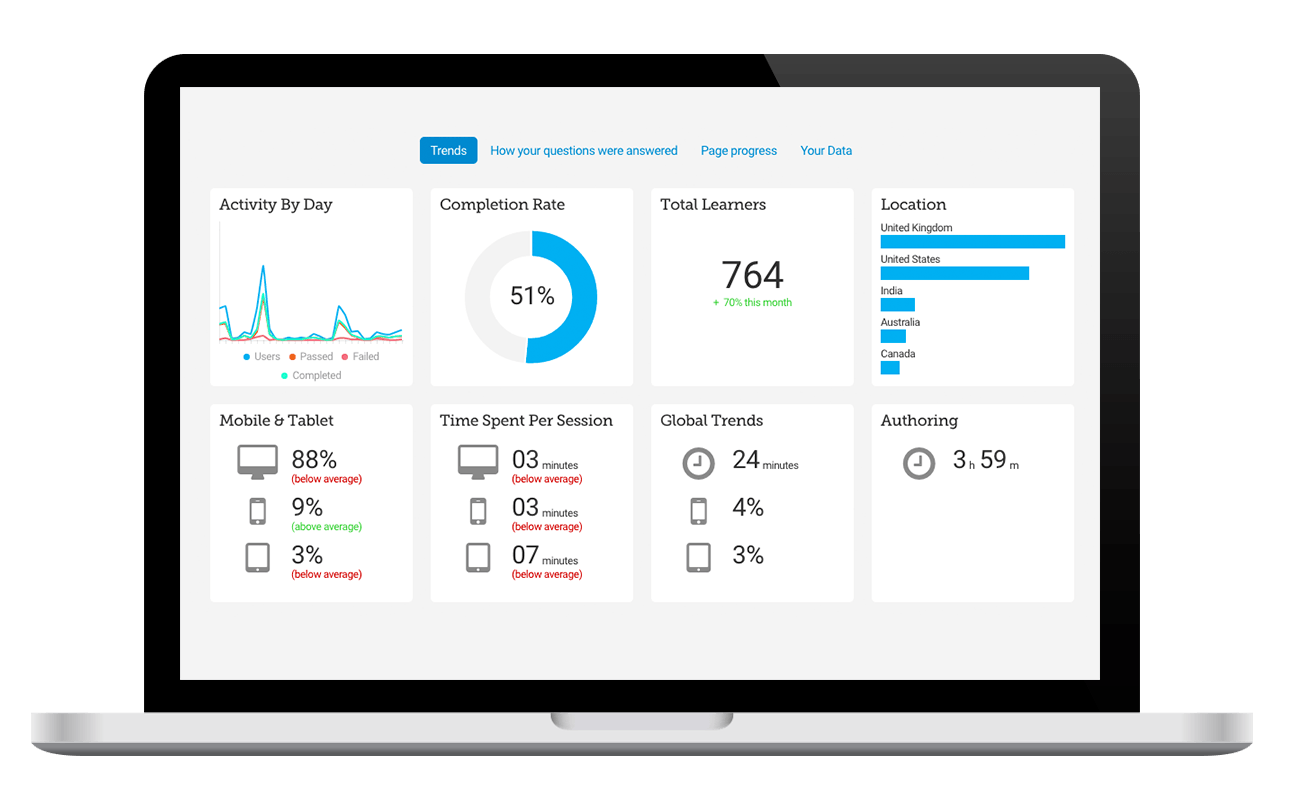 Use analytics and usage data to discover if you meet your learners' needs. Check out your built-in dashboards to track how and when your audience is using the data.
Use your data to drive your strategy moving forward, as Lori Niles-Hofman explains here.
8. Nudge Them Along
Produce resources and reminders that nudge your learners to take action. Help them build new habits with a micro-learning program that features personalized challenges, and target weekly emails and messages to phones and wearables. Or, try these other motivational ways to nudge your learners.
Related: Subscribe to Elucidat's weekly newsletter for more eLearning ideas and examples
Final Thoughts
It's vital to create needs-based, targeted resources that help your audience build performance improvements for the business in the moment. Remember that it takes time to build new habits. Provide help when needed and feed digital content in digestible sizes - because it's always there.
Ready to improve your learning design skills? Take these 5 courses packed with tips, advice, and demos from experts (it's free)