Trending Learning Management Systems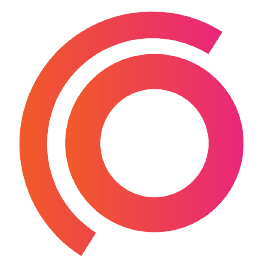 Synap Reviews
Synap is an award-winning Learning Management System that lets organisations deliver personalised, effective and engaging training and assessments at scale.
Who Uses This Software?
Synap is being used by students and professionals all over the world and the platform makes learning easier. The platform is being used to train Doctors, Lawyers, students etc. Onboard new employees, revise for professional exams and track compliance training with Synap.
Synap Reviews & Ratings 2023
Read Synap reviews and discover how other eLearning Industry community members have experienced the software.
Usefulness

Usability

Customer Experience

Likelihood to Recommend
Mar 29, 2019
Simple, intuitive, very easy to transition to and great customer support to back it up.
What do you like best?
Discovered Synap when looking to create an online learning platform for my company's user base and I was seriously impressed. It really is THE new platform to utilise for businesses looking to implement e-learning for their employees quickly and efficiently. Very intuitive software.
What do you dislike?
Can't fault the platform yet (been using for circa 12 months now)... and given the simplicity and customer support I'd imagine we'll continue to use the Synap guys for a long time.
Mar 29, 2019
Synap have been a great company to work with right from the beginning.
What do you like best?
Ease of moving from a static unusable system to Synap LMS platform allows us more freedom to incorporate the features we required for our company. No question is too much of a big deal. We feel confident we can go to the Synap team to present an idea or request a system feature and they are keen to explore the options with us. As we are a relatively new company who are at the beginning of a journey with interactive learning we feel confident Synap will continue to support us along the way.
What do you dislike?
Nothing currently, always have been willing to take on new ideas and functions
Mar 29, 2019
Easy to use training platform that has helped mytaxi train and recruit over 400 drivers in one year
What do you like best?
Review Title Synap - mytaxi Pros Ease of use! A lot of our users wouldn't be that comfortable with online resources like this but the simplicity of the platform allows our students to learn and gain knowledge quickly & easily. Adaptability - Features on the platform allow students to tailor the questions they need to improve on and improve their overall score. Their spaced repetition algorithm also helps highlight areas students need to improve
What do you dislike?
Nothing! Couldn't recommend it any higher. We've had over 500 students pass their exam as a result of Synap's platform