Easy Halloween Costume Ideas For Adults (Outfits Safe For Work)
Well, I don't know about you, but Halloween is my favorite time of the year. How couldn't it be with all those easy Halloween costume ideas you can use to get into the mood, right? The good news is you can enjoy Halloween in any part of the world, even if you are not American! So, let's get you into the Halloween spirit!
If you're into carving pumpkins and Halloween crafts, you'll love reading this article. It's not just that Halloween happens to fall into autumn (pun intended). It's the fact that it is a celebration that fuels imagination on so many levels. But to be honest, what I enjoy most about Halloween is Trick or Treat and playing dress-up!
Who doesn't love telling ghost stories pretending to be a scary villain, right? I here thee declare that adults can let loose and act like kids again! There are no age restrictions. Anyone can enjoy Halloween, from kids to adults; there's always a way to have fun.
So, are you ready to explore a few ideas on dressing up for Halloween? Mind you, I had a little help from my friends... Thank you eLI team for the brainstorming sessions!
Off we go...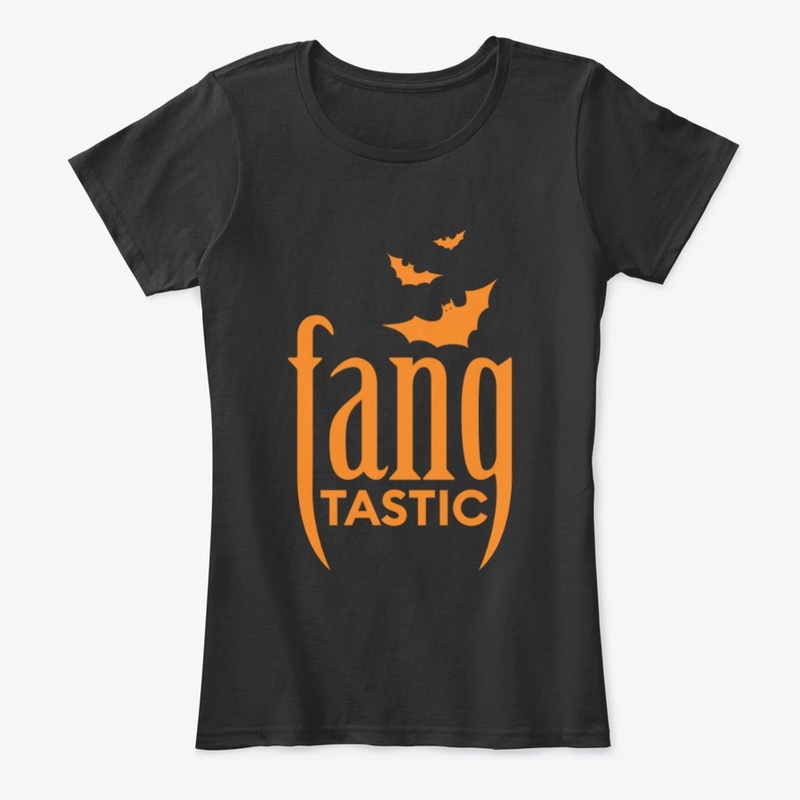 Are You Looking For Halloween Outfits And Gifts?
Go explore our merch! You'll find brilliant gifts for learners, teachers, and trainers that are super practical and fun!
How To Make A Halloween Outfit With Normal Clothes
After two years of isolating and distancing ourselves from the office, who could blame us for taking this great opportunity to have fun? And, as you already know, dressing up for Halloween is the best fun!
However, wearing a costume in the office can be tricky. Before deciding what to wear to celebrate Halloween, it is essential to check with your coworkers and manager. You have to see if anyone else will be dressing up. Who knows, maybe there's even a Halloween office party on the schedule! Whatever the case, you want to make sure that the costume you choose doesn't cross any professional lines.
So, without further ado, I'll share some ideas for office-appropriate Halloween costumes below. The suggestions range from head-to-looks to simple accessories. Best of all, they are easy-to-change outfits. This way, you won't miss any important meetings coming up. After all, some of you might not want to look wacky for the entire working day.
I hope you get the rest of your spooky holiday planned—from the desserts you'll devour to the movies you'll watch. Do share any ideas you might have in the comments... I always love a good tip!
If you have more to say and want to celebrate Halloween with us, feel free to publish your own article by the end of October. I'm certain you'll find a creative way to spin it around the concept of eLearning by also keeping the Halloween vibes alive.
Here it goes...
1. Best Work Halloween Costumes The Whole Office Will Love
Trust me; I know it can be tricky to find a work-appropriate Halloween costume that's clever and HR-friendly. Even more so when your choice needs to be comfortable enough to wear it all day long. The solution here is to focus on easy Halloween costume ideas for both men and women. Outfits that you can easily throw on in a few minutes.
Some of you might be thinking of flying solo, partnering up with your work best friend, or even joining your coworkers for a group costume. Do you want to wear a punny or pop culture costume this year? For a unisex look, you can choose a Halloween t-shirt or hoodie and combine it with your favorite chino or jeans.
Do you have a glamorous black dress? Well, you can combine it with a necklace made of a deck of cards and become a Halloween Queen of Spades. Both women and men can go with the safe choice of dressing up as The Men In Black. All you need is a pair of slick black shades, and your black suit and a tie. If you're a fan of the TV series Westworld you could try dressing as one of the main characters like Dolores and William. Do you like The Office? Go for that! Another safe choice is Wednesday from the Addams Family.
But my all-time favorite is teaming up with your work partner in crime and dressing like bandits. The key surprise here would be to stash leftover snacks and candy in your "money bags!"
2. Best Teacher Halloween Costumes To Have Fun In Class
Are you looking for teacher-friendly Halloween costume ideas? What about a Safari outfit? You can fly solo or pair up with one of your colleagues to create a special version of your very own Tarzan or Jane for a stylish safari look. Neutral colors and safari must-haves like binoculars can give more context clues. Yet, another one of my safe-for-work costume choices is to dress up like Where's Waldo. That's a great choice for all the bookworms out there.
A Mary Poppin costume could also save the day. You can complete the classic look by dressing up like Disney's OG star. To make it even more complete, pair it up with a parrot head umbrella. Kids will love it! Oh, one more of my favorite teacher special is to dress up as a smart cookie... You can create a DIY costume that will prove that you're as smart (and sweet) as everybody says you are. Simply tape cookie cut-outs to your blue graduation gown and show everyone what's what!
If you're into Starwars and want to let everyone know just how obsessed you are with the franchise, there's no better way than suiting up as Han Solo. Yet another cute choice is to style yourself as Edna Mode from The Incredibles. Her futuristic tailoring and blunt haircut are stylish and distinctive, it won't go unnoticed by your class.
Of course, you can always dress like the scientist of your choice. For example, you could go for an Albert Einstein or Bill Nye spin. Heck, you can even transform into the infamous Elizabeth Holmes. All you need to do is use a white lab coat as a base for your costume!
Oh, don't forget to check our slick spooktacular teacher t-shirt to impress your class!
Conclusion
You can bring the magic of Halloween everywhere—inside your home, in the classroom, even at your workplace. By all means, you may get into the spooky spirit if your 9-5 allows it. If not, you can still dress up for Halloween by keeping it neat and simple.
I surely hope that all the easy Halloween costume ideas in this article gave you enough inspiration to radiate this October! Don't forget to visit our merchandise eShop and explore t-shirts, hoodies, mugs, and other lovely Halloween accessories!
Happy Halloween...
Keep it spooky!
P.S. Oh, if you're working remotely there are still ways to have fun.
For ideas go ahead and read our recent article: Things To Do For Halloween (Remote Work Edition)!