6 Educational Technologies In 2022
In just two years, the COVID-19 pandemic has been the core driver of digital transformation, from large-scale corporations to small businesses, regardless of industries or sectors. These were able to shift swiftly because of their technology investment as the business landscape altered overnight. On the same note, L&D leaders need to carefully observe the trends of educational technology. The leading edge capacities of technology are facilitating talents developing during the crisis, in terms of speed in learning and applying knowledge to real working scenarios.
Top 6 Foreseeable Educational Technology Trends In 2022
Without further ado, 2022 is going to be taken over by technology buzzwords. They are countless, but when it comes to changes in reskilling and upskilling employees, there are 6 significant technology trends that are likely to shape the professional landscape in 2022 and beyond.
1. Animation
The first of our go-to technologies is animation. Obviously, animation is traditionally associated with the cartoon industry. Nevertheless, the potential of animation doesn't stop with only entertainment. The use of animation in eLearning is increasing and undoubtedly beneficial. With good storytelling and relevant content simulating real scenarios, animation can leverage learners' engagement and knowledge retention. Recently, animation is extended to training in the L&D department, rather than sticking mainly to learning applications.
To visualize real-life working situations is the keyword that helps animation stand out from conventional training methods. Instead of drowning trainees for at least several days in text-based training materials, training videos that blend elements of sound, picture, and motion will involve more senses and bring motivation to employees. Some benefits of animation-based training videos can be:
To recall the knowledge frequently
Since our brain reacts to visual stimuli stronger than to text, training videos help employees remember what they've learned in the long run when the knowledge is labeled to a specific image. In a study carried out by SAVO, it was proved that there is a strong connection between clear visuals and increased knowledge retention by up to 65%.
To learn flexibly
Employees may access training information at any time and from any location with only a smartphone and a few minutes. In our contemporary way of life, training videos provide much-needed flexibility.
To be cost-effective
Using videos in corporate training can reduce costs. With only a few clicks, businesses may disseminate information to a large audience. This is a lifesaver for major worldwide firms. Instructor fees and other training expenditures are reduced by using training videos. There will be no need to hire venues, travel, or make outside coworking reservations.
With the above-mentioned advantages and looking ahead to 2022, to stay competitive in the business environment where the odds are out, it's reasonable and emergent to transform your current training programs with animation.
2. Artificial Intelligence (AI)
The second nominee in the rundown is AI. Without a doubt, AI is the first thing that strikes us when it comes to futuristic technology. It is no great surprise to see that AI is revolutionizing business sectors and making our lives easier by creating smart machines that perform human tasks with the help of wide-ranging computer science. AI is playing a great role in medicine, manufacturing, education, and mobility, to name a few. Today, AI is assisting L&D professionals in providing staff training in more ways than they ever imagined, in:
Gaining a better knowledge of current learner behavior
L&D professionals may use Artificial Intelligence to assist in the development of learning paths to improve the learning experience. Organizations may use predictive analytics to create better learning content that is both intuitive and sensitive to the learners' learning experience.
Enhancing learning efficiencies
As a digital trainer, AI may replicate the collaboration between a seasoned practitioner and a novice. With its natural language processing (NLP) capabilities, AI will engage in discussions that sound human-like and relevant to your staff. It also boosts their job productivity and speeds up the completion of corporate objectives.
Evaluating the success of your training
AI's primary tasks in employee training include tracking learning progress and tailoring courses to meet individual needs, which in the end leads to your employees' learning efficiency. Data variables such as the average length of module implementation, preferred learning modes and more may be obtained. Knowing this helps employees fill in the gaps and avoid repeating the same problems in the future.
3. Virtual Reality And Augmented Reality (VR/AR)
We are on the precipice of the new meta world. On that note, VR and AR are going to smash the physical world and replace it with a 3D/immersive real-life interactive environment where users can interact with objects and people from around the globe in their own houses.
AR/VR technology usage surged in 2021, with data visualization and manipulation in 3D, and teleportation among the top uses. The promise of AR and VR is not limited to the entertainment business; it is altering a variety of other industries like the military, sports medicine, and education. Qualcomm, Samsung, Apple, and Microsoft are four of the most active businesses in the field of Augmented Reality and Virtual Reality. Regarding L&D departments, the possible applications may include:
Trainee engagement
Could it be more intriguing when you can apply your theories into practice right away after the lessons? The vision resembles the Ready Player One excitement that VR/AR can put in next-level interaction, and involvement can only lead to better engagement which, in turn, should lead to greater effectiveness and positive outcomes.
Quality efficiency
Using VR/AR as an aid, trainers can train more efficiently and trainees can learn quicker. A highly efficient training environment for all parties involved saves both time and money.
Risk reduction
Whether it's performing surgery, experimenting with the new launch of a car's latest version, or learning to use a new piece of software, VR/AR reduces the risk of mistakes or oversights because it provides a "real world" training environment with the undo function that lowers the risk to the least damage.
4. Blockchain Technology
Of course, speaking of current educational technology trends, blockchain can not be left behind. Blockchain is a distributed ledger that allows transactions to take place without the need for an intermediary. As a result, it is a democratic technology since it allows anyone to make a digital transaction. This technology, which was formerly associated with the bitcoin industry, is now on the verge of becoming mainstream. The reasons why blockchain will be adopted in the next year boils down to these three below:
Employee attraction with incentivization
Organizations will find it easier to lure employees to training seminars and encourage them to train not just during work hours, but also during their own time if they provide a financial incentive, especially one that suits the interests of a tech-savvy generation. For example, organizations may use blockchain to make incentive points valuable in the real world for digital transactions.
Data storage
The distributed ledger technology (DLT) from blockchain brings so many benefits, especially data storage. The benefits of this storage type include the fact that data cannot be modified and that it can save up to 90% on the cost of centralized cloud storage. Consequently, training materials can be added without the fear of running out of storage.
Keeping up with the qualifications
Employers may also utilize blockchain to track their workers' qualifications and certifications. This will be more efficient than using a paper-based system or digitizing each employee's statistics. For each employee, tamper-proof blocks are constructed that are visible to both the employee and the company. Due to the multilingual nature of the data in the blockchain, there is no chance of missing out on document translation. They can ensure that the learner's qualifications are validated because they have access to the employees' records.
5. Big Data
A less unpredictable but more recently impactful tool is none other than Big Data. Big Data is the collection of data that is increasing at an unprecedented rate worldwide. Using cutting-edge technology analysis, Big Data allows you to store, process, analyze, and make massive volumes of data. Some big names that are using Big Data to exploit the best out of their customers are Google, Amazon, American Express, and Netflix. According to Selerity, Netflix is reshaping the film industry and generating more and more registered users by using Big Data to discover insights into customer behavior on the platform. Now, back to employees' training. Big Data can help:
Improve productivity, especially in new hires
Big Data may be used to drive onboarding and other operations. Reliable data and data mining tools can assist you in identifying trends and patterns that indicate the most beneficial components of your training programs for diverse job categories. By speeding up the process and enhancing outcomes, Big Data assists your firm in gaining additional benefits.
Business intelligence
Big Data clearly provides opportunities for HR and department managers to have a comprehensive view of the process as a tool for analyzing the quality of new recruit training. This allows them to customize programs to meet the needs of each individual. Candidates who are experiencing difficulties with a certain component of their training, for example, can be swiftly identified and assigned for further coaching. In addition, managers who analyze training data may be able to come up with creative strategies based on what has worked in the past.
6. Cloud Computing
Last but not least, there comes cloud computing. If Big Data is a concept, cloud computing is the infrastructure that stores the trillions of data that humans leave traces of in the digital world. It is the delivery of various services through the internet. Instead of keeping files on a proprietary hard drive or local storage device, cloud-based storage allows you to save them in a remote database. Cloud computing has an influence on a number of critical industries, including financial services, retail, healthcare, education, and manufacturing.
With regard to training sections, cloud-based LMSs are widely used in large organizations with thousands of workers due to their convenience including learning environment efficiency or ongoing feedback for professional development, among others. Leaders are now likely to create training plans, observe all digital behaviors of the trainees, as well as frequently contact employees to make them feel attached to the team.
Conclusion
Tech is just the beginning. It's more of a challenge to incorporate it into your present training scheme. There is a lot to take in when it comes to educational technology developments. Human resources and budget may be the biggest concerns that prevent many companies from embracing innovative technology trends. That said, however, there are still concrete opportunities for L&D leaders to adopt cost-efficient training equipment like these technologies mentioned. With good investment and creative approaches, the possibilities of these techs for training are endless.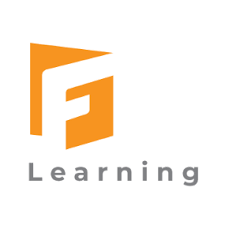 F.Learning Studio
F.Learning Studio brings the best tailor-made animation for your e-Learning courses at competitive pricing.