8 eLearning Software Tools To Speed Up eLearning Content Development
Attention eLearning managers: are you looking for useful tools to help your team create more eLearning faster? In this post, I'll share the tools I love to use and show you how to use them to speed up your own eLearning development.
1. Elucidat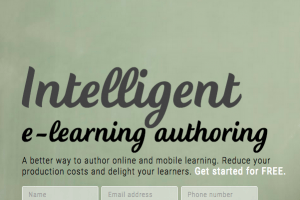 Elucidat is a simple authoring tool that can help you speed up the eLearning development process. Instead of using desktop tools that are great for small or one-person development teams, cloud-based tools like Elucidat are better designed for high-volume eLearning teams. Elucidat helps me author, publish and maintain eLearning faster than a desktop tool.
Here are my favorite Elucidat features:
Inbuilt comments and reviews so you and your team can all work in one place
Ready-to-go themes to help you get started quickly
Republishing feature that lets you quickly update courses without needing to publish and deploy again
Related: Learn how Utility Warehouse used Elucidat to deliver elearning to 46,000 learners
2. PowerPoint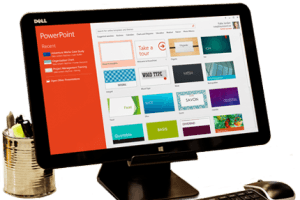 PowerPoint is a great tool! Once you forget about it being a presentation tool and think about it being design software, it can be great for storyboarding. It provides a visual way to present designs and entire briefs to your development team.
I use PowerPoint to create my own graphics. After I save an object as an image, I import it into my eLearning software.
PowerPoint's image effects feature can help you manipulate existing images. For example, you can use it to quickly work up decent visual designs similar to these used in Haji Kamal.
Related: Draw inspiration from this comic book tutorial
3. Audacity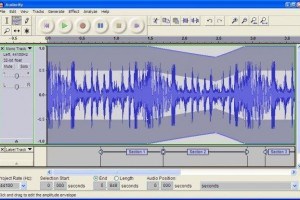 Audacity is an audio editor and recorder. You can record live from a microphone or easily edit previously-recorded material. I use Audacity to create voiceover files. You can also use it to help you:
Remove background noise
Reduce or amplify volume
Manipulate speed, pitch and tempo
Fade in and out
4. Camtasia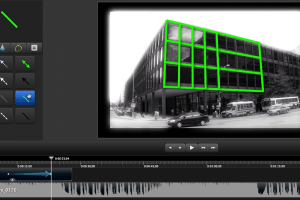 Camstasia is a screen-recording and video-editing tool that lets you capture anything on your screen as a video. It allows for zooming in and out, panning animation effects and audio effects including fading and noise removal. You can add and customize callouts to enhance your video, which is an especially useful feature in training videos.
I use Camtasia to bring together my images, sound files, video clips and audio. It makes it easy to arrange all my clips into a flowing video and is great for creating animations that zoom in on the recording to draw learners' attention to specific action in the video.
My favorite features that can help you save time when editing videos:
Cut and split clips on the timeline
Edit the audio and add voice narration
Add title clips and transitions
Add callouts, captioning or cursor effects
5. Snagit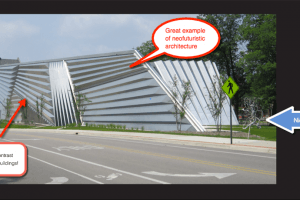 Snagit lets you capture images and videos with just a few clicks. You can quickly take screen captures and highlight the important stuff using the built-in markup tools. Snagit enables you to take screenshots, capture screen videos and take mobile captures.
I use Snagit to grab screenshots of virtually anything I want. For example, I use Snagit to quickly provide feedback, create clear documentation and enhance the way I work with my team members and clients.
Elearning inspiration: Virgin Media used Snagit to empower employees to share knowledge company-wide
6. Adobe Photoshop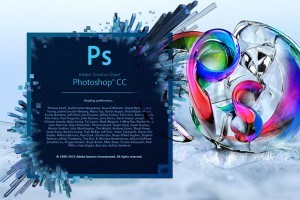 Adobe Photoshop is a design program that lets you compose and retouch images and photos. It has a full suite of painting tools like brushes, pencil, airbrushing and cloning. It has pretty much everything you want in a graphics package.
Alternatively, for the less skilled, you can try Canva. Canva is a very simple design tool to help you create stunning graphics really quickly!
7. ColorPic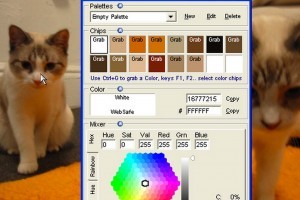 ColorPic is a desktop tool that quickly lets you create color palettes for your eLearning courses. You can pick any color from your screen simply by putting your mouse over it. So if you have your corporate identity/branding kit, you can simply grab the colors from the screen and add it straight into your palette. For Mac users, Sip is a great alternative.
8. MindManager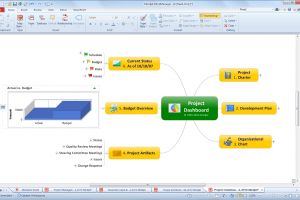 MindManager is a fast mind-mapping tool that you can use to quickly gather requirements and map out content into chapters or topics.
I use it to organize my courses and curricula. It can also be easily incorporated into a design documentation or design brief.
You can use mind-mapping tools to help you visualize the way your branching logic will work in your eLearning scenario.
What eLearning software tools do you use?
These are eight of my favorite eLearning software tools that I use on a regular basis. I challenge you to try some of these tools and see if they can help you speed up eLearning development.
Have I missed any must-use tools? Share your favorite eLearning tools in the comments below.