3 Ways To Ensure Impactful Employee Generated Learning Content
Employee generated learning is the trend that is currently disrupting the learning space. In an ideal world, employees would share knowledge amongst their peers, however there's one thing that still holds Subject Matter Experts (SMEs) back from doing this: The idea that creating learning content or a course is too complex, it requires training and that a course needs be a large piece of content.
But creating content can be made easy by using a good authoring tool and a few simple tricks.
1. Be A Catalyst - Appeal To The SME's Knowledge
At the very beginning, you may need to work on changing the deep-rooted assumption about learning being only courses and the need to spoon-feed them to learners. Here's a real comment we've heard from an SME in a corporate environment:
"How are we going to have time to create training? You guys do that all the time, so how are we going to have the time to do that?"
A Few Pointers To Help Sway An SME's Current Thinking
What is possible in employee-driven learning?
First and foremost, educate the SMEs about the possibilities of employee generated content and reinforce the fact that learning content need not always be a full-blown, intricate course which can be time-consuming for the creator and target audience. Content can be a simple reference document, a video, or a set of best practice that has once helped them resolve a problem.
Outcome and impact.
Secondly, highlight the benefits of self-development and the benefits of developing other members of the team too. Having all team members on the same page can save a great deal of time and resources, and align everyone with the business priorities. Most often, a successful outcome from this is, SMEs are left feeling empowered which will enhance their engagement and commitment to the project.
Get the backing of business leaders.
Lastly, encourage business leaders to lead by example and inspire them to embed the knowledge sharing process into daily working life. In a recent conversation with Unilever, the L&D leaders shared the fact that any learning intervention that is backed by a business leader is much more successful than any intervention that is not. Therefore, work with both employees and leaders to demonstrate the ease and agility of this form of social learning.
2. Offer Support Via Authoring Tools, Templates, Objectives
After working to change the mindset of SMEs, comes introducing the infrastructure or the tools to do the job. Here's another complaint from an SME:
"How do I take what happened at the workplace and turn it into eLearning in simple enough way that it works?"
A Few More Tips To Share With Your SMEs
Build on existing resources.
This is the first step one can take when thinking about creating learning resources. Encourage your employees to curate existing files (PowerPoints, images, PDFs, videos, cheat sheets, etc.) and organize them in a logical order of usage. This process instills the preliminary confidence needed to create and share knowledge with peers.
Use templates and authoring tools.
Try to use templates instead of creating content from scratch. Udemy and Coursera offer course outlines which any new course creator can learn from. If you know how to utilize Google's advanced search, you can easily find reusable course outlines online. For example, if you use: data analysis + SQL insite:www.coursera.com Google only shows you courses that are about data analysis and SQL on Coursera. Make sure your authoring tool also allows you to create your own branded theme, so all courses you create have company branding, instead of manually tweaking the design of every separate course.
Define learning objectives.
Always start a course by defining the learning objective. This is a method Instructional Designers use to align the course content to a learner's need.This can sound much more complicated than it actually is, but if you want in-depth knowledge of learning objectives and the methodology used to create these, you can find a full guide here. If you just want to make sure your course content is aligned with your learner's need, you can create an instructional-sound learning objective here, in just 4 clicks.
3. Be A Guide
With most of the set-up and content creation complete, you are more than half-way there, and then it's all about final touch-ups using some pro-tips.
Use lots of images, but watch out with copyright.
Spicing up your course with images is a must these days to keep your audience's attention and add context to your copy. But just Googling images could be a trap, especially if you are planning on putting your courses in the public domain, you could get in trouble with copyright infringement. Here's a handy guide about how to deal with images that could be copyrighted, but even better it lists free resources for images that will bring your courses to life.
Utilize expert reviewers - the easiest way to excellence.
Only a few authoring tools offer review options, but it's vital to have SMEs review content before they share their courses with their audience. There are tools out there that offer free reviews of content, every author can invite a third-party reviewer to leave feedback to improve their course content.
 If you want to know more about cloud-based authoring software, sign up for a 14-day free trial of Easygenerator here.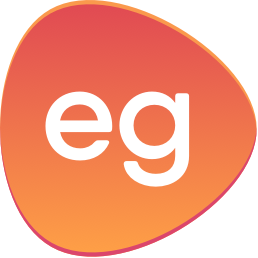 Easygenerator
Easygenerator is an online e-Learning authoring tool for people without an e-Learning background. Create courses and quizzes and host them in our cloud and see learner's results at no extra charge. Uploading to your website or LMS is also possible.