How To Choose The Best Gamification eLearning Platform
Many organizations settle for their current LMS because they know the selection process will be arduous, even if their existing platform is falling short and straining their resources. What if there was a way to springboard your search and quickly vet the vendors? An exclusive online directory allows you to find the best gamification LMS for your business…without the stress. You're able to view detailed listings that cover everything from pricing options to ratings and reviews. These 8 techniques can help you use an LMS directory to find a gamification eLearning platform that's worthy of your investment.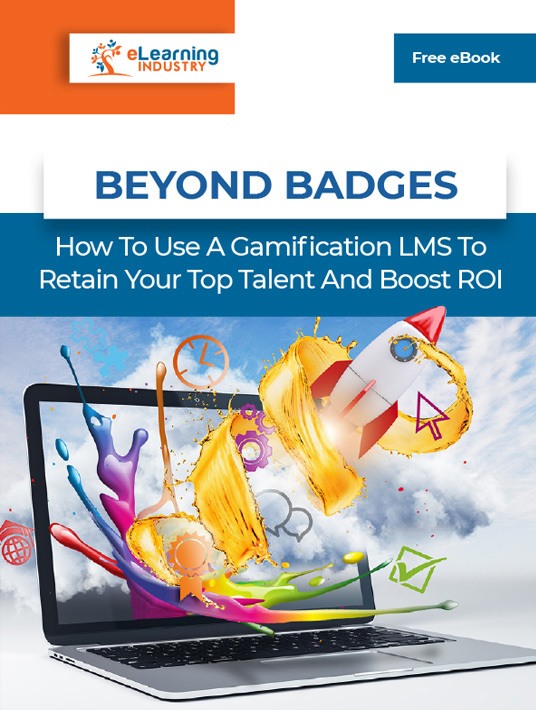 eBook Release
Beyond Badges: How To Use A Gamification LMS
Discover the surprising perks of investing in a gamification LMS for your online training program.
1. Consider The Use Case And Deployment Type
You've already determined that gamification is a top priority. But you need to take it a step beyond by targeting your specific use case and deployment model. This allows you to find a Learning Management System that addresses current gaps. For example, you need to switch to a gamified LMS that follows a monthly subscription model and is based on The Cloud. Which will allow you to deploy remote training to your distributed workforce.
2. Have Your List Of Additional Must-Have Features At The Ready
Every directory listing includes a detailed list of features that the LMS offers, ranging from offline access to blended learning. In addition to gamification, select which features you need to filter your results. Beforehand, compile a list of essential selling points your tool needs to deliver so that you're fully prepared. Speak with your team to see which features they require and conduct surveys to gather feedback from online learners. It's also crucial to differentiate your gamification eLearning platform must-haves from 'luxuries' that don't directly contribute to ROI.
3. Don't Rely Solely On Overall Satisfaction Scores
It's tempting to simply omit results that fall below a certain overall satisfaction rating or to add gamified LMS solutions to your list solely based on their high score. However, you need to evaluate every aspect of the rating to get the most from your research efforts. Delve deeper into the Learning Management System's usefulness, usability, and customer experience. Pay close attention to the likelihood to recommend score. The complete picture will help you gauge whether the LMS aligns with your needs and addresses your priorities.
4. Have A Budget In Mind Before Beginning Your Search
Create an accurate budget of how much you can spend on your new gamification LMS and what the package must include. The directory listings feature a detailed breakdown of the tool's price range and the type of license it provides. You can even view the starting price per user to determine if it's within your budget. Don't forget to account for overlooked fees, such as ongoing maintenance, user overage costs, and upgrades.
5. Read Between The Lines When Evaluating Reviews
The same 'dig deep' methodology pertains to the user reviews, as well. Each listing review includes the pros and cons of the gamified LMS. You can see what users liked best and least about the eLearning platform. There's also a brief summary that sums up their overall experience with the gamification LMS. However, you need to verify that the user has a similar experience level, use case, and focus, otherwise, they won't be able to shed any light on how the tool will work within your organization.
6. Look For Platforms That Provide Free Test Drives
Another perk of using an LMS online directory is being able to quickly spot vendors who offer free trials or demos. You can also directly contact the vendor to sign up or ask more questions before making your final decision. Platforms that provide free test drives should move to the top of your consideration list because you can try before you buy. A free trial gives you the opportunity to explore the Learning Management System firsthand and see how it fares in a real-world setting.
7. Sort By Rating To Identify The Cream Of The Gamification Crop
Sort the results by rating to speed up the process and find out which gamification LMS platforms outshine the rest. You can immediately reorganize the directory listings to prioritize those that scored high in the overall rating, instead of sifting through all the gamification LMS solutions to find the cream of the crop. Then evaluate each option more closely to ensure it falls within your price range and online training scope.
8. Compare Your Top 3 Choices To See How They Fare
Lastly, view a side-by-side comparison of your top 3 options to evaluate their merits compared to the competition. This can be a great tie-breaker if your LMS homework has narrowed it down to just a few contenders, as you're able to see how they fare in regard to features, pricing plans, and other crucial criteria. Another helpful directory feature to fall back on is the top User Experience and Customer Experience lists. View the top 20 options in each category to see if your gamified LMS has made the cut. If not, you might discover additional LMS options you've overlooked.
A worthy gamification eLearning platform is easy to use—for every member of the team—and helps you maximize your resources without sacrificing online learner motivation. An online directory simplifies the selection process by providing all the selling points, ratings, and pricing options in one location. This also makes it easier to gather all the info for stakeholders and offer the best business case. You can even compare the top candidates to quickly eliminate solutions from your list or add new ones by expanding your search filters.
Have you ever wondered if the advantages of gamification can be applied to online training? Read our eBook Beyond Badges: How To Use A Gamification LMS To Retain Your Top Talent And Boost ROI and find out the surprising perks of investing in a gamification LMS.