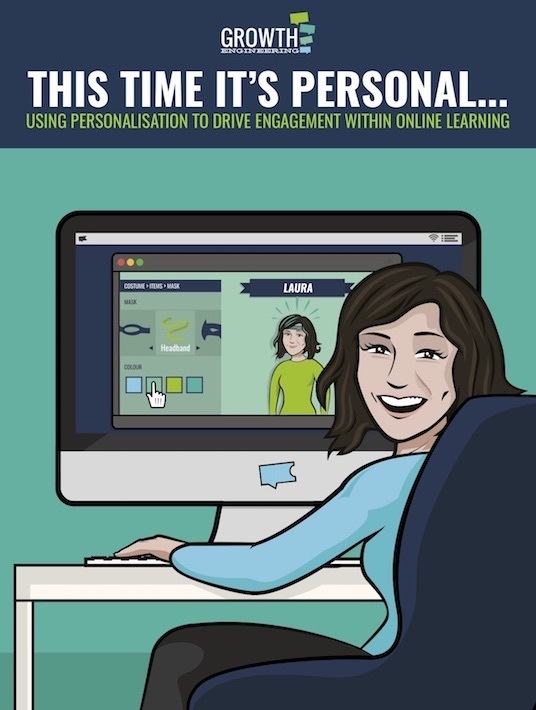 eBook
This Time It's Personal... Using Personalisation To Drive Engagement Within Online Learning
eBook
This Time It's Personal... Using Personalisation To Drive Engagement Within Online Learning
by Growth Engineering Ltd. / Published: Jul 12 2018
What it's about
Personalised learning is all about tailoring the training experience to make it more relevant for your audience. It's one of the most powerful ways to engage your learners, and can make your training programme massively more successful! This comprehensive white paper will teach you everything you need to know about personalising your training programme!
Key chapters
Why You Should Personalise Training For Your Learners And How To Do It!

The Neuroscience Of Personalised Learning

5 Ways To Let Learners Express Themselves On Your LMS

End One-Size-Fits-All Learning With A Training Needs Analysis

3 Steps For Generating Excitement For your Training Programme

Personalise Your Training With Performance Management

Next Level Personalisation - Creating Customised Learning Pathways

Get Personal With Social Learning

The Discovery Method - Does Your Content Speak Directly To Your Learners?

Are You Delivering The Right Training To Your Audience?

Is Your Training Delivery A Good Fit For Your Audience?

10 Ways To Encourage Learner Generated Content

xAPI - The Future Of Personalised Learning?
---
Recommend this read to your friends and #shareknowledge!
Get your copy now
---
Join other professionals like you, who have downloaded the eBook!
Other resources by Growth Engineering Ltd.