How To Generate Current eLearning Content Ideas
The idea of guest posting can be daunting. There are already so many articles online, and you wonder if there's anything unique to contribute. The secret is finding creative ways to cover popular eLearning topics or thinking outside the box. Also, uncovering a gap in the niche that hasn't been talked about before. And at the same time, it can generate interest. After all, there might be a reason why the subject is missing from the online library. How do you come up with eLearning content ideas that are worthy of a 1000-word article? Is there enough info about the subject to avoid repetition and get readers hooked? Let's look at 6 ways to brainstorm eLearning topics that just right for guest blogging.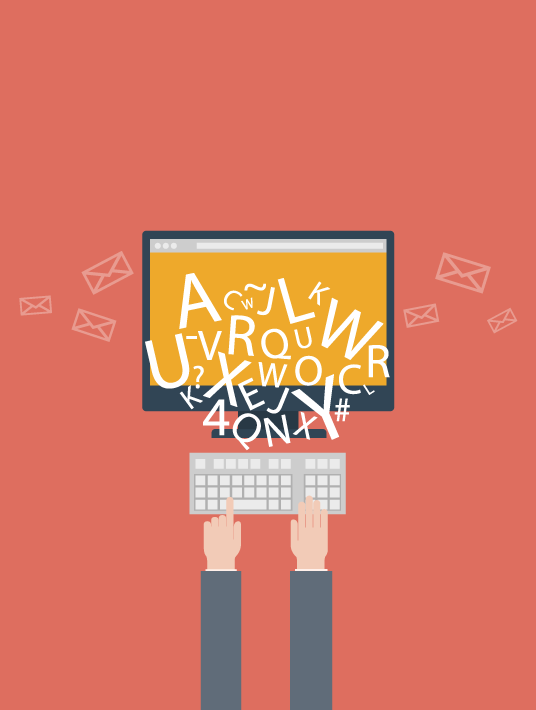 Publish Your eLearning Article
Bring in creative, credible and inspiring eLearning content to build awareness, establish authority and become a thought-leader among other eLearning professionals.
1. Take Inspiration From Related eLearning Articles
I'm not advocating content-stealing or plagiarism, by any means. More along the lines of drawing inspiration from existing articles. Using them as a reference source when it's time to come up with fresh, eLearning content ideas. Compile a list of top online posts and jot down some notes about their strong suits and weaknesses. Do they address all the key points? What about their writing style? Are there any gems hidden within the body of the text? For example, the guide barely brushes on the surface of a hot trend. Maybe you can delve into the nuances and what it means for the industry. Or play the devil's advocate and talk about an opposing viewpoint.
2. Poll Your Target Audience
A great source of fresh, eLearning content ideas is your target audience. After all, they're the ones who eagerly anticipate your next post because they know it will be packed with useful info. So, poll them on social media to gather their input and identify new learning topics. Start with the challenges they face daily or trends they'd like to learn more about. You can also focus on your product or service. For example, which selling points convinced them to invest in your product? Then turn the USPs into a buying guide. Such as how readers can evaluate software or what they should look for in a new tool.
3. Focus On Troubleshooting
Most brilliant ideas begin with an obstacle. As they say, "necessity is the mother of invention." Troubleshooting tips are a great topic to cover in guest posting articles. First, briefly recap the conundrum, then offer readers potential solutions. Possibly even suggestions to help them implement. Visitors appreciate the fact that you're lending your expertise to help them overcome a challenge. Of course, you can subtly mention your offerings in the article. As an example, how your app allows them to maximize productivity and track learner stats so that they can lower dropout rates.
4. Share your experiences
Most people won't blindly follow advice. Even if it's from a reliable source, like an industry authority guest posting on a reputable platform. When you post eLearning articles, tap into your personal experiences. Show them how the advice and info you're offering can actually apply in the real world. How it helped you resolve an issue or improve your work habits. This establishes a proven track record for every bit of wisdom you incorporate into the post. They may not get the same results because their problems and approaches vary. However, your personal insights reassure them that there is a way to navigate the choppy waters and get back on track. Because you've done it before and have lived to tell the tale. A word of warning, avoid anecdotes that include too many personal details. You want them to learn from your mistakes and past struggles. But they don't need a complete backstory.
5. Research The Latest eLearning Trends
Every eLearning author should add weekly trend checks to their agenda. Peruse eLearning blogs, social media groups, and discussion forums to see what's new in the online training industry. You should also sign up for Google alerts to be notified when current topics pop up online. For instance, eLearning influencers or thought leaders post about new tools or tricks that you can cover in future articles. Better still, use in your eLearning business to improve collaboration or devise new services.
6. Highlight Your Product's Selling Points
You're even able to come up with fresh, eLearning content ideas by evaluating your products or services. Specifically, their USPs and benefits. This is a bit tricky because you don't want to make it a sales post. Use a bit of reverse engineering to turn your selling points into challenges. For example, readers have trouble with their existing LMS' User Interface. So, create a 7-point list for how to evaluate the platforms UI and tips to find a suitable replacement—your platform. You can also write a "XX features to look for in your new system" and include your most notable selling points. Or explore the real benefits of investing in a tool with a stellar CX and customer support. Focus on your strong suits and work your way backward to find new content ideas.
New eLearning content ideas are hard to come by. Unless you think laterally and get the creative gears turning. Gather inspiration from other related articles and your niche audience. You can also focus on real-world problems that need to be solved then offer your insider expertise. Above all, look at guest blogging as a chance to foster a rapport with your readers instead of pushing your product. eLearning thought leaders are more likely to drum up more business because they put the needs of their readers first and understand the importance of relationship building.
Becoming an authority in the eLearning niche does require a commitment. Download our eBook How To Become An Authority In The eLearning Industry By Guest Blogging and discover how to stay on top of trends and find a platform that suits your style and target audience.