Tips on Guiding Your Learner
Not sure how to lead your learner through your e-Learning course? Use these tips to ensure he or she doesn't get lost in the woods!
Characters
Is your e-Learning course looking a little bland? Characters are a great way to add a visual element. You can use a character to introduce your learner to the course, or to serve as the narrator or "avatar" who guides the learner through the course. Using the same character to guide your learner from beginning to end adds continuity to your course.
Many vendors provide character packs that are perfect for creating avatars. For example, the eLearning Brothers offer tons of characters in their Template Library. Even better, Lectora® is currently including a free Template Library subscription with every purchase of Lectora Inspire!
Here a few things to look for when choosing a character pack:
Characters with the backgrounds removed—usually a transparent .png file or an Adobe Photoshop file—so that you can put the characters on any background and mix and match to create your own scenes
Many poses per character, so you can get more interesting options and tell a visual story
Multiple angles, not just facing forward, so you can make the characters interact with more things than just the learner, such as objects on your page
Simulations
Using a simulation is a good way to guide your learner through a complex process or walk through an important compliance form that needs to be filled out correctly. Simulations allow you to set up a scenario and then recreate it for your learner. The great thing about simulations is that you can allow the learner to take them over and over until he or she feels comfortable with the concept.
Take a look at this e-Learning Lesson in Lectora on how to easily create a form-based simulation.
Visual Cues
Unless you're playing hide and seek, it's usually good to help your learner find the important information on a slide. You can do this with visual cues in your design, like adding subheads and bullets to make important information easy to find. We're big believers in content chunking over at Lectora!
You can also use your character to point out important information to the learner.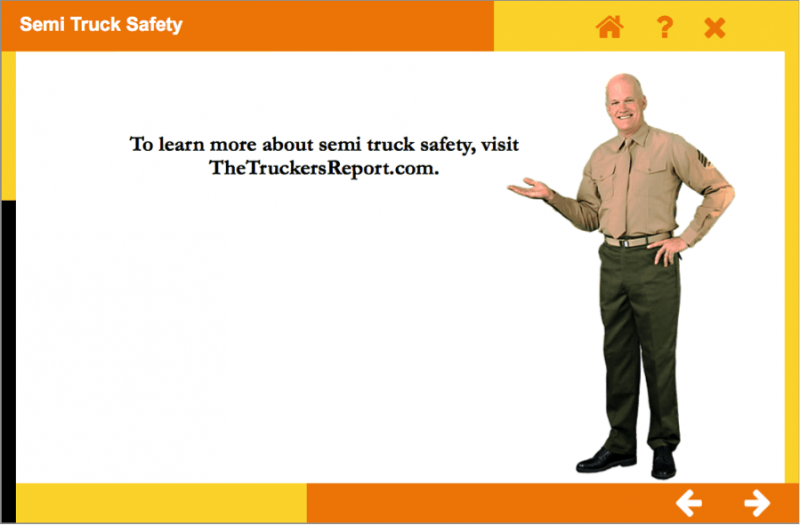 These are just a few of the ways you can guide your learner to the information he or she needs to get from an e-Learning course. What are your favorite ways of guiding the learner? Tweet them to @Lectora or share them in the comments below.
For more e-Learning tips and free resources, subscribe to the Lectora e-Learning Blog.