Microlearning For Manufacturing Training: How It Solved A Global Company's L&D Challenges
Spending a lot of money on an eLearning content that was rarely accessed and never implemented is costly in terms of both budget and morale. Unfortunately, this is too often the story Inno-Versity hears from its' clients. This case study highlights the perks of microlearning for manufacturing training.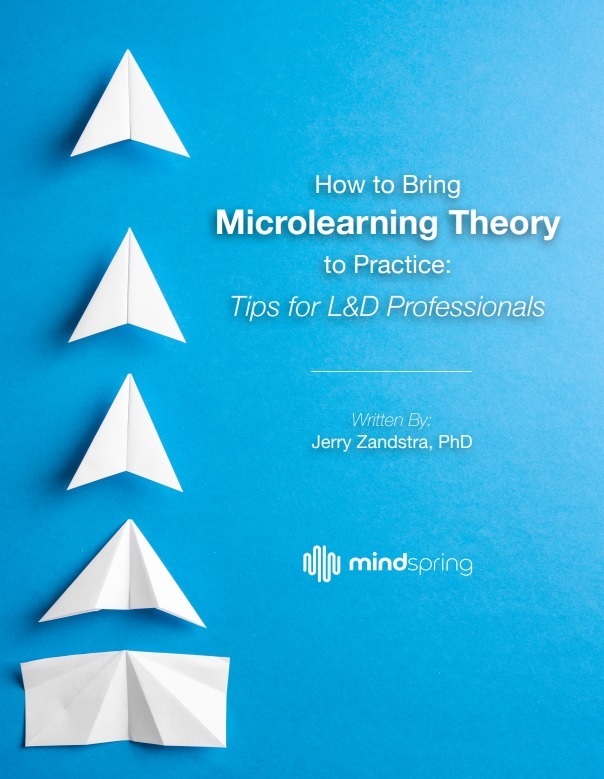 eBook Release
How To Bring Microlearning Theory To Practice
Discover enticing microlearning tips for L&D professionals.
Challenge
When the purchasing division of a global manufacturing company came to us, they were frustrated. They'd spent time and budget creating eLearning to help their acquisitions department learn and apply an entirely new purchasing process. But early indicators showed poor buy-in and an extremely low level of application or adoption to this process. After further study, they determined that the processes' complexity, paired with lack of extension materials, ensured that their learners didn't understand the process and couldn't easily access materials when they needed a just-in-time refresher.
Solution
Inno-Versity proposed a true microlearning for manufacturing training approach, given this situation. In a several-hour blueprinting workshop, our team mapped out the objectives, content, and microlearning elements. This involved a lot of brainstorming with our client and a fun show-and-tell, where we examined lots of examples. Our goal was to make the experience as user-friendly as possible, meaning available in small pieces and readily accessible just when the learners needed it. Together, we decided to create one animation per topic to generate buy-in for that topic and motivate participants to move on and complete a short eLearning module (no longer than twelve minutes). As they finish the eLearning, participants are prompted to download a custom infographic that summarizes the main points and can be used as a just-in-time job aid. After downloading the infographic, the course challenges participants to talk to different departments to learn more about the topic and gives specific contact information. This element alone created better buy-in and the opportunity for better cross-department communication. Finally, in a thirty-, sixty-, ninety-day follow-up, participants are sent a series of emails that include the same infographics (as attachments) to prompt them to once again review.
Benefit
There were several benefits of implementing this learning experience delivered through microlearning elements. First, it was the first of its kind within the company. During the following year, several additional departments became engaged in a similar process and began to deliver their learning materials similarly, with help from Inno-Versity. Second, while critical, this topic of content wasn't categorized as mandatory by higher levels of leadership, but over 1,200 participants engaged throughout the length of the implementation. Third, interest in Return on Learning is high within this organization, and this program helped this business unit focus on true measures of cost savings.
Microlearning For Manufacturing Training Conclusions
While these measures are still being studied, the participation rate alone is a good indicator of the program's success. Microlearning gave the global manufacturing company the opportunity to boost learner motivation and engagement. They were also able to boost internal buy-in and real world application. As a result, this targeted, bite-size solution improved online training ROI and paved the way for widespread microlearning adoption within the organization.
Download the eBook How To Bring Microlearning Theory To Practice: Tips For L&D Professionals to discover all insider secrets from industry experts. Also, join the webinar to find out how microlearning can take your online training program to the next level.

MindSpring
MindSpring is an award-winning agency focused on delivering engaging and transformative digital content. We create digital experiences using exceptional creativity, the best of learning science, and innovative technology. (Previously Inno-Versity)