The eLearning Professional's Guide To Owning And Implementing Training Management Software eBook
Purchasing a new piece of software can be a big decision, especially when it's something as life-changing as training management software. In the eBook The eLearning Professional's Guide To Owning And Implementing Training Management Software you'll discover how to make the best choice when selecting your training management software, depending on the needs of your business, and how to make sure your new software is implemented properly so your business gets the most use from it.
Get the Guide To Owning And Implementing Training Management Software
We take you through everything you need to purchase the perfect system and implement it properly.
Finally, you'll explore how to get the most out your software after it's up and running in your business, in order to make sure you save as much time and money as possible, while your new software manages all your training administration for you.
What This eBook Covers
This eBook is divided into 12 sections, as details below:
Section 1: 6 Ways Training Management Software Can Save You Organization Time And Money
Training management software is here to save you time and money, and help ensure that your training company is as successful as possible.
Here you'll find some of the specific ways you can save both time and money through the use of a TMS including:
Automating a lot of your repeatable tasks.
Reducing duplicate data entry.
Getting more done with less members of staff.
Running everything from one system instead of multiple platforms.
Section 2: 8 Features To Look For In Your New Training Management System
Searching for the perfect training management system can be confusing and time consuming, so the eBook makes things a bit easier by showing you the top 8 features that you need to look for when making your decision!
These features include:
A great CRM.
The ability to gather feedback on your business quickly and easily.
A built-in LMS.
Section 3: 4 Questions To Consider When Selecting Training Management Software
When selecting some new software, it's important to do your research, and make sure you don't rush into a decision. In the eBook you'll find 4 questions which you need to really sit down and consider before you actually sign on the dotted line.
These questions include:
What problems are you trying to solve? This will help you know which features your training management software has to have.
Are you looking to manage internal training as well? If this is the case, you may need training management software which also comes with an LMS.
Section 4: 5 Top Tips To Choose The Best Training Management Software For Your Distributed Workforce
Do your teams work across a number of different offices, or even countries? This could create a whole load of new problems which other businesses may not have to consider, so it's important they are part of your decision-making process.
You'll look at things like:
How important it is to make sure all your company documents and data are kept in the one place for easy access, no matter what location you're based in.
Making sure staff on-boarding is consistent across all your locations.
Section 5: 6 Unexpected Benefits Of Cloud-Based Training Management Software
You may think you know why a training management system is great move for your business, but have you looked in detail at what specific benefit cloud-based training management software could bring you?
Some of the unexpected benefits of cloud-based training management software include:
Getting updates instantly, rather than having to download them every time!
Creating personalised learning plans for your students.
The ability to quickly survey your students and analyse the data.
Section 6: 4 Tips To Create An Accurate Budget For Training Management Software
Purchasing new software can automatically be off-putting for any business because of the thought of the extra expenditure! However, it's important to look at the return on investment you will be getting from the new software, and see that you will actually be saving money in the long run.
Just some of the ways training management software can save you money include:
Having to hire less staff.
Only having to pay for one system.
Securing more deals through online course booking.
Section 7: 3 Ways To Track Training With Cloud-Based Training Management Software
As well as handling all your training administration tasks, cloud-based training management software can also help you keep track of your internal training.
You can do things like:
Track completed training so you know who has completed what.
Set reminders for training which is about to expire, so you can ensure your staff training is always fully up-to-date.
Section 8: 4 Tips To Use A Training Management Platform To Increase Your Course Sales
Saving you time and money are huge benefits of training management software, but did you know it could help you bring in more money too?
Training management software can help you do this by:
Allowing you to sell your courses online.
Offer eLearning to your customers as well as other forms of learning.
Letting customers buy from you 24/7 through your website.
Section 9: 3 Tips To Implement Training Management Software On A Global Scale
Implementing a new piece of software in a smaller business can sometimes be tricky, so you could definitely face some problems if you try to do it on a global scale.
But there are some tips on how you can tackle this, such as:
Getting everyone trained up on the new software as quickly possible.
Section 10: 4 Advantages Of Training Management Software For Small and Mid-Size Businesses
Training management software isn't just for huge companies – it can also work really well for smaller and mid-sized businesses too.
Training management software can help smaller businesses:
Create a centralized knowledge base for your entire business.
Save money!
Allow your staff time to grow, because they won't be wasting as much time on repetitive tasks.
Section 11: 5 Tips To Market Your Online Course With Training Management Software
Training management software is here to help every area of your business, and that covers your marketing efforts as well!
Improve your course marketing by:
Selling your courses online.
Optimising your course listings for search engines.
Marketing to students who have studied with your previously.
Section 12: 5 Tips For The Perfect Training Management System Selection And Implementation
Selecting the right training management software for your training company and implementing it effectively are two really important steps when you bring new software into your business.
In the eBook you'll find the 5 top tips you need to consider when bringing on new software including:
Taking a free trial to make sure you're getting exactly the software your business wants and needs.
Getting your team up-to-speed on the new software as quickly as possible.
To download this eBook, click The eLearning Professional's Guide to Owning and Implementing Training Management Software.
If you're interested in Administrate's training management platform, and how they could help your training business, please get in touch with them at [email protected]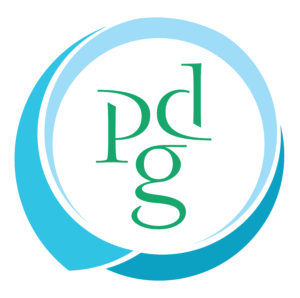 Performance Development Group
We make people better at making their business better.