How To Increase Employee Engagement With SharePoint
Much like parenting, it often times feels like pulling teeth to get your employees excited and engaged in your business and specifically with training. With SharePoint, it doesn't have to be another 'chore'. In fact, this article will discuss 3 training tips to increase employee engagement with SharePoint.
1. Microlearning For Employee Engagement
One of the biggest challenges that businesses face is the lack of engagement by their workers. Many feel that their plates are already full – who has time for 'engagement', let alone additional training? A recent study found that workers felt that they only had about one percent of their time to be able to devote to training. And, sitting for hours in a classroom wasn't on the list of priorities.
Microlearning is a great tool to utilize because it is conducive to how the brain remembers information. It provides short, digestible information that employees can immediately apply to their work.
If you're storing learning content in SharePoint, now is the time to break up your training. It's easy to do with the stress-free and simplified way to organize content. Try taking a typical course and dividing it into a series that covers one topic at a time.
Employees will continued to be engaged when you also pause for a break every so often. Add in some type of interaction in the form of chat pods, running a poll or getting people to write on a shared white board.
Another thing to consider is using video for your micro-learning. First of all, it's the choice of millennials who will make up a huge part of the workforce. Secondly, video is proven to increase learning retention.
The great thing about SharePoint is that the latest version offers an enhanced video experience. SharePoint 2013 does a great job supporting video communications-from sharing a video across a team site to building a knowledge management/video portal for the enterprise.
2. Social Learning For Employee Engagement
Another way to increase employee engagement is to follow up micro-learning, discussed in the previous paragraph, with social engagement. SharePoint has a rich variety of social features that are prime for training.
Once a course is complete, the conversation doesn't need to end there. Why not tie a discussion to what was learned in the course? Students will be directed to a SharePoint discussion board or team site to interact with their peers and instructor. This keeps everybody engaged on the topic until the next microlearning course in the series.
Team sites in SharePoint are great for classes that are working together on a project. Let's say you assign a project for your students to complete before the next class. Assign them to a team site using active directory within SharePoint and they'll seamlessly be able to instant message in real time, assign tasks and calendars, upload documents and keep themselves accountable.
3. Gamification For Employee Engagement
Employees love to work together socially but they also like to play games. While SharePoint doesn't have a robust gaming system, they do have a small element for those that want to dip their toes into gamification.
SharePoint badges are a great way to get your workers involved and engaged. While team sites are for specific learning or work groups, community sites are for the broader organization and an untapped resource. Once a student takes a course, they might have a question that someone within their organization knows the answer to and this is where badges come in. The more a worker engages in the 'community' the more they are rewarded with badges. They receive reputation points earned for posting, replying, and receiving likes and best answers.
Finding new ways to increase employee engagement for training will remain a hot topic this year. Why? Because the more engaged your workers are, the more this directly effects your productivity, success and bottom line. Using a tool like SharePoint offers the features to take your training to the next level with microlearning, social and gamification.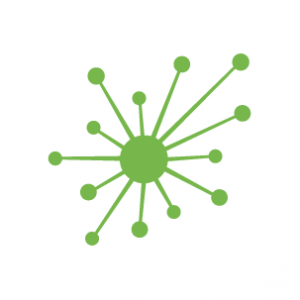 ShareKnowledge
ShareKnowledge is an enterprise LMS that integrates with existing technologies while automating training, reporting and other business processes.