How To Launch Your Own Certification Program - A Step By Step Guide On How To Develop, Scale, And Manage A Certification Program
In the eBook How To Launch Your Own Certification Program you will learn all there is to know about if, when, and how you should get started. For example, training programs like these turn more eyes on you, gathering a community around your organization, even bringing profit and acclaim of your status of expertise.
eBook - How To Launch Your Own Certification Program
This is your guide on how to develop, launch, scale, and manage your own certification program.
Further on, reading the analysis of the development you will see how simplified it can get, if you ask yourself the right questions. Cement your topic and ideal learner's profile, take a look around you for competition, and you are half-way there. Another matter that should concern you is picking the right LMS for the task, in terms of features, functionality, aesthetics, and of course support, so that you get your idea realized as good as it gets and keep all sides happy.
Once you feel confident about designing, the questions about communicating and managing the project. This eBook will ensure you about the usefulness of beta testing and internal trials prior to launching. After that, comes a number of advices on how to get the word out for learners to sign in for your Certification Program. Email, blogs, social media, and other approaches give you choices and should take advantage of as many as you can.
Last, but not least, comes a series of showcases of when things get tough, or wrong, and how to deal with them. When you have endured over the hard times, you still have work to do in sharing the results, keeping your recipients engaged and have access to all they perceive as valuable of this course. All info must be verified and then shared extensively as the last impression must not do wrong to the whole training experience.
About The eBook
Following the steps of the eBook How To Launch Your Own Certification Program will benefit you greatly, giving you insight on how to:
Shape the vision you have in a precise training program.
Choose the appropriate LMS and get the most out of it.
Stimulate and keep learners engaged.
Distinguish your certification program from the competition.
Manage the whole process with its ups and downs.
Stay strong through the post-program management.
Let's take a look at the eBook's key chapters:
The Benefits of Creating a Certification Program
Proficient and coordinated employees always benefit their organization.
How to Create Your Curriculum
Content will always be the word, and you have to highlight what you got.
How to Find the Right Learning Management System for Your Course
Tests, questions, negotiations, and all that will get you out of the LMS market with a fine choice.
How to Market Your Certification Program
Every step of communicating and marketing, pointed out and explained.
Ongoing Course Management and Optimization
Others have done it before you, and luckily you don't have to repeat their mistakes.
Creating the Recipient Experience and Fine Tuning Your Course
Tying the Certification Program up the best possible way, need some effort in the end as well. Be sure not to run out of power.
If you want to know how to organize your steps to develop, scale, and manage a certification program, download the eBook How To Launch Your Own Certification Program today.
Related Articles: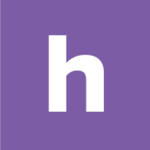 Homebase
Make work easier. Running a small business has never been harder. Homebase helps with free tools to track time and manage your team.