How To Upcycle Your Course Material Into Microlearning Training Content
Microlearning. You've heard of it, you know about it, heck, you even like it. And you're not the only one. Because a recent survey found that nearly 60% of employees would use their company's online learning tools more often if they were broken into shorter courses [1].
So, what's stopping you? Could it be the hundreds of folders of training content you've already developed? Don't despair! We're here to tell you that your existing content doesn't have to go to waste. Because transforming your longer-form content into microlearning training content is actually pretty simple.
Here's the ABC on adjusting your online training content for microlearning.
Get To The Point
If you're serious about microlearning, you'll need to become comfortable with getting straight to the point. That intro? Dump it. Contextual info? Dump that, too. Move directly to the part where learners, well, learn something. And something specific, too.
You see, when learners access microlearning training content, they're accessing it because they already know what they want to learn. They don't need to first be convinced of the importance or relevance of the content they're searching for.
Make It Snappy
Ah, yes. Keeping training brief can often be trickier than making it longer. But, you must resist the temptation to stray from the Goldilocks rule. Wait, what? You know, Goldilocks broke into that cottage in the woods (um, don't try this at home) and chose the porridge that was just the right size and temperature for her needs.
Well, the same applies to microlearning. Because the one thing all types of microlearning content have in common is that they're short, sharp and just what learners need. Nothing more, nothing less.
But there's another reason to keep your content concise. The human concentration span is embarrassingly short. So any videos, notes or graphics that take more than 2 minutes to get through tend to lose the attention of the audience they're meant for.
So, how do you go about chopping your content into bite-size chunks? Easily. Take long videos and break them up into short, focused microlearning videos. The same goes for notes. Pull out specific sections or topics and turn them into independent bursts of content. A little editing, maybe a few revisions, and you'll be microlearning like a boss.
Be Adventurous
Microlearning training content might be brief, but that doesn't mean it has to be boring. You can include games, simulations, podcasts, videos, and of course, infographics. These interactive types of content cater to different learning styles and make training more engaging. It gets even better - none of them need to be created from scratch.
Sometimes it's okay to reinvent the wheel. For example, chunks of written notes can be used as the scripts or inspiration for 2-minute podcasts. You could even pull specific images and diagrams from longer-form content and transform them into microlearning infographics. Or, turn content into individual articles on your blog, categorized in a way that employees can easily find the articles most relevant to them.
Converting longer assessments into short quizzes, interactive drag-and-drops, or click-and-reveal games, offers learners real-time feedback, too. This way, they can test their new knowledge and skills quickly and conveniently. Then, once they're confident that they've mastered the content, they can get straight to applying their skills in the workplace.
These little multimedia snippets of information are simple and affordable to create, plus, they work swimmingly on mobile devices!
Remember The Objective
We know the struggle. Breaking down courses into bite-size chunks of content sounds easy enough. But where do you start? There's so much content, and more than one way to pull it all apart.
The solution is this: break your training down according to learning objectives. These are the behaviors or knowledge that learners should be able to demonstrate after completing a chunk of microlearning content. In other words, what specific skill should learners be able to apply to their jobs immediately after having completed a simulation? Or, what question should they be able to answer right after watching a microlearning video?
To explain, let's use some simple examples of microlearning content in practice. Say that managers need to learn how to complete a performance appraisal form. That's the objective. After watching a screencast, they practice their skills by completing a sample form with drop-down options in the text entry fields. Once complete, these managers should be well equipped to practice their new skill on a real appraisal.
Consider The Moment
It's not always responsible to live in the moment, but learning at the moment is a whole different story. Sure, some training content will always be important for all employees, like compliance training. But your microlearning content also needs to cater for just-in-time (JIT) learning needs of individual employees.
What does this mean? That content should serve as training 'aids' for employees who self-direct their learning. As and when employees realize they need a specific skill (or specific information) to complete a task or improve performance, they simply find the microlearning content that applies to them right on the spot, and voila!
How do you predict what your employees' in-the-moment learning needs might be? Ask them! A simple survey, or even focus groups, can be the best way to reveal the day-to-day challenges and pain points of your staff. Just make sure that, once you've turned their feedback into microlearning, content is easily accessible across all devices.
Cut The Fluff, But Not Completely
Confusing, huh? First, we tell you to cut to the chase. Then we go a step further and say that all types of microlearning must be short and snappy. And now we're telling you to keep some fluff - sort of. We'll explain.
When searching for microlearning training content, learners should be able to find exactly what they're looking for without having to sift through irrelevant context or fluff. Remember, the Goldilocks rule. But, that doesn't mean you should take away their options. Some learners might want to delve deeper into a topic or expand their learning into similar topics. And why shouldn't they be allowed to?
So, as you transform your courses into smaller chunks of learning, be sure to include links and buttons to additional resources. These could be hyperlinks embedded in key terms or words or a big orange button that says "Find out more here".
Make Conversation
We've covered a lot of 'content type' considerations about microlearning, but it's important to consider the language and tone of that content, too. You see, the purpose of longer, traditional content might be to impart information. But the purpose of microlearning is to cause action.
This means that microlearning content must have a conversational, approachable and actionable tone. And, whether text or voice, the language used should be simple and clear. This way, learners don't need to have a dictionary on hand to grasp the concepts they're learning about. They can move through content quickly, and get to the action!
Take A Short Cut
By now, you've hopefully been convinced that transitioning to a microlearning approach isn't as difficult as you thought it might be. Because using your existing course content means you'll save your company the time and money of creating new content from scratch.
Even so, formatting and organizing information into 2-minute bursts of content requires creative thinking and instructional design that you might not have the energy for. Luckily, the wonders of technology have provided a shortcut!
Microlearning apps, like TalentCards, speed up the development process by providing a variety of themes, templates, graphics, and cut-out characters, all perfectly suited for creating bite-size learning content. Plus, you can find the ideal app for your company's needs by testing out platforms, because many apps offer free trials and demos.
Conclusion
With any luck, these tips will have opened your eyes to the heaps of microlearning potential just waiting to be realized in your existing training courses. A few snips, some cuts, a whole lot of focus, and you'll be singing "microlearning" from the rooftops.
References:
[1] Top LMS Features To Drive Employee Engagement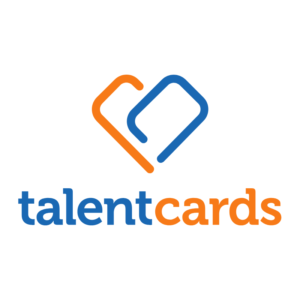 TalentCards
Connect workers globally, transfer knowledge, and impact performance. Meet TalentCards: the mobile microlearning tool for your deskless workforce.