Combine Mobile Learning And Gamification For High Impact Training
Whether your organization uses predominantly online training or a blended approach, you would be aware of the impact of using mobile learning in your learning strategy.
Increasingly, mobile learning is getting established as a "must have" from a "good to have" part of the training delivery.
In fact, it is now steadily moving from its first avatar of the mobile-friendly or adaptive format (which offers multi-device support wherein the online course runs from desktops/laptops to tablets/smartphones) to the mobile first or fully responsive format (which offers learning designs that are optimized for smartphones, although they too offer a multi-device support).
Similarly, the usage of gamification for serious learning is on a steady increase.
Unlike traditional eLearning techniques, gamification provides a learning environment that is fun to go through, is challenging, and does not appear to be preachy or prescriptive to the learner.
It is being used successfully across various corporate training needs.
Here are a few statistics on the adoption, usage, and impact of mobile learning and gamification:
According to the T+D Magazine, mobile learning is an emerging trend that will reshape the workplace.
According to Ambient Insight 2012–2017 Worldwide Mobile Learning Market Report, 74% of learners use mobile devices for eLearning.
According to Gartner Research, 79% of the participants (both corporate learners and university students) said that they would be more productive and motivated if their learning environment was more like a game.
According to Gartner Research, gamification shows a 60% increase in learner engagement and 43% enhancement of employee productivity.
In this article, I outline how you can use the combination of mobile learning and gamification to accrue several gains. I also outline the related aspects that can help you maximize the impact by implementing certain best practices and watch out for the pitfalls.
What Are The Benefits Of Using The Combination Of Mobile Learning And Gamification?
As I have highlighted, mobile learning and gamification continue to be 2 leading trends that have changed the face of online training delivery. When used in combination, you can see their gains multiply. I summarize the top 5 benefits here:
Combined power motivates the learners and provides higher engagement
This is the foremost gain of using the combination of mobile learning and gamification. Mobile learning provides learning on the go and control to the learners on how they want to learn (at what pace, where, and on the device of their choice). On similar lines, unlike traditional eLearning strategies, the gamification-based learning designs enable learners to explore, face challenges, and get a sense of achievement and recognition. On account of these factors, gamification-based strategies (in contrast to the traditional online training approaches) show higher learner motivation and engagement.
Combined power can be used to move up the cognition levels—from knowledge acquisition to its application
This is the second key benefit that enables organizations to see the application of acquired learning on the job. Offering practice sessions, additional challenges, and just-in-time learning aids that are gamified and available within learners' work-flows (that is, on their smartphones) increase the probability of their usage at the moment of need.
Combined power can be used to provide nudges to mastery
You can use gamified strategies to push learners to challenges and provide formative feedback, remediation, or additional practice sessions to help them move up from baseline proficiency to mastery. Offering these in mobile learning-based formats significantly increases the rates of practice and learning. These assets can be pushed well after the main training is done and continue to connect learners through the learning journey.
Combined power can be used to promote "learning as a continuum"
Through gamification-based learning strategies and its delivery through mobile learning, you can continuously offer learning assets (instead of discrete trainings that happen on a few days in the year). Through this approach, you can create a more desirable learning culture.
Improved ROI
The moment you have more engaged learners that are motivated to take training that is interesting, challenging, and available on demand, you are building a strong foundation to meet your goal of positive ROI. Coupled with a push for application of the acquired knowledge, practice for skill enhancement, and continuous improvement, you will see that the combined approach of mobile learning and gamification will create a positive impact on your ROI.
What Are The Best Practices That You Can Adopt As You Use The Combination Of Mobile Learning And Gamification?
While I have highlighted the gains of the combined power, it is equally important to be mindful of the fact that the mobile learning-based delivery of gamification-based training will succeed if you factor for:
Short nuggets with definite objectives
Offer micro gamified assets that meet a specific learning outcome. Provide the program overview so that the learners understand the bigger picture and then offer a learning path that has multiple such assets.
Provision for challenges, competition, and social recognition
Use scores, leaderboards, and badges effectively so that they not only encourage each learner to participate but also provide social recognition.
Continue the journey through practice sessions and new challenges
Mobile learning enables you to reach out to the learners even after they complete the training. You can push further nuggets that enable them to hone their skills or look at new challenges.
Are There Any Pitfalls That You Should Watch Out For As You Use The Combination Of Mobile Learning And Gamification?
Like in any technique, the key is to use it optimally; otherwise, the intended impact is taken away. As an extension of the best practices, here are a few aspects that you should be mindful of:
Have clarity on the degree of the gamification that enables you to meet the required learning outcome and the desired impact.
Plan adequately for practice and ensure that the learners have good reasons to come back and complete the planned tasks.
Ensure that the challenges should not be too easy and should be designed to push the learners to think and apply.
Watch out for the fact that while gamification is designed to learn and have fun, it should not be frivolous. The focus on meeting the learning outcome is paramount.
I hope this article provides insights on why you should adopt the combination of gamification and mobile learning to create high impact training. This would lead to higher learner engagement and an improved ROI. If you have any specific queries, do contact me or leave a comment below.
Read More: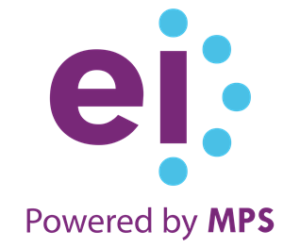 EI
EI is an emotionally intelligent learning experience design company that partners with customers in their Digital Transformation journey.