Mobile Learning Strategies For Corporate Training You Should Adopt
Mobile learning for corporate training refers to the anytime, anywhere training that is available on mobile devices. It is a "multi-device" training that is available to the learners on the device of their choice, including smartphones/tablets. They also have the flexibility to access the same training on desktops or laptops.
As a highly learner-centric approach, it can be used to offer both formal and Performance Support Training.
What Are The Key Benefits That Mobile Learning Strategies Offer For Corporate Training?
Mobile learning based training strategies offer several benefits for corporate training as shown here:
Provide flexibility to learners to learn anytime, anywhere and when required.
Offer multi-device support so that learners can learn on the device of their choice.
Offer higher learner engagement.
Demonstrate better completion rates and higher retention.
Adapt well to both formal training as well as Performance Support (just-in-time learning or job aids).
Promote social or collaborative learning.
Facilitate "learning as a continuum".
Are There Any Specific Triggers That Are Accelerating The Widespread Adoption Of Mobile Learning Based Training Strategies For Corporate Training?
If we look at our typical day, we know how often we check our mobile devices. Smartphones are our preferred tool to access info at the time of need.
It is logical that the mobile devices should also offer training that can be taken on the go and within the users' workflow. On account of this, mobile learning solutions are now seen as the future of learning.
Specifically:
Mobile learning is learner-centric. Since it is available to the learners on the devices of their choice, they can determine the pace and how they would like to consume it.
Mobile learning facilitates access to learning exactly at the "moment of need".
Mobile learning can be used as effectively for formal, structured training as well as for performance support intervention (featuring Performance Support Tools or just-in-time learning aids).
A significant value mobile learning brings in is its capability to promote social learning or collaborative learning in an organization.
As Mobile Learning Evolves, Are There Any Specific Aspects That Should Be Considered As You Design Corporate Training?
At EI Design, we spotted mobile learning as a game changer for corporate training in 2011. The world was then using Flash-based courses predominantly, and we created a custom HTML5 framework to understand how to design mobile learning solutions and what mobile learning strategies would deliver the required impact. Since then, we have crafted nearly 2000 hours of mobile learning content.
We have seen mobile learning evolve as follows:
Avatar 1
Mobile learning was used to complement traditional eLearning wherein parts of formal training were available on select mobile devices (predominantly tablets).
Avatar 2
Mobile learning was used to supplement formal training (largely offered in the traditional eLearning format) as learning aids/job aids to provide performance support. Many of these are now available on smartphones as organizations have started opting for the Bring-Your-Own-Device (BYOD) policy and learners could access these tools on their own smartphones.
Avatar 3
With the maturing of microlearning based training approaches, mobile learning saw an acceleration of its adoption for formal structured training. The microlearning-based approach enables a learning path or a learning journey that has multiple, bite-sized nuggets (2–5 mins each). Microlearning can be used as effectively for informal and social learning.
Alongside the wider adoption of mobile learning from a user's perspective, the supporting tools and technologies to craft high-impact mobile learning strategies have also matured. You can choose from one of the following formats (depending on how the content will be consumed by the learners):
Mobile friendly (adaptive designs)
Mobile first (fully responsive designs)
What Learning Strategies Can Be Used To Create Effective Mobile Learning Based Corporate Training?
I share a list of my top 5 strategies that will enable you to create corporate training that will create the following impact:
Provide high engagement
Enable a better recall and retention
Ensure a higher application of acquired learning
Show a demonstrable gain for learners and business
Promote Social or collaborative learning
With the sustained use of these 5 learning mobile learning strategies for corporate training, you can increase the impact of your mobile training solutions manifold. You will also see a positive impact on your ROI.
Interestingly, these techniques can be used in tandem, and you can leverage on them to create an effective "Learning and Performance Support Ecosystem".
Mobile learning strategy 1 - Use microlearning
Create learning paths and learning journeys to offer short, nugget based formal training as well as Performance Support Tools (PSTs or job aids) to support learners as they apply the acquired learning.
Mobile learning strategy 2 - Gamification for serious learning
Combine microlearning with gamification for serious learning and see higher engagement and better retention of your corporate training. This too can be used for both formal training or as Performance Support Tools (PSTs or job aids).
Mobile learning strategy 3 - Leverage on video-based learning
You can use the power of video-based learning to embellish a traditional eLearning course. In its format as microlearning videos, they can be part of a learning path and can be used to set the context, to explain a concept, to solve a problem, or as a learning summary.
Mobile learning strategy 4 - Facilitate social or collaborative learning
Use the mobile devices and groups to promote, share, and recommend learning nuggets. They can be used effectively to support formal training or as an effective channel to promote informal learning.
Mobile learning strategy 5 - Personalization
Leverage on the granularity of microlearning based learning paths and offer personalized learning journeys.
Can Mobile Learning Strategies Be Used For All Corporate Training Needs?
Mobile learning can be applied to support all your corporate training needs ranging from:
Formal training
Performance support
Collaborative or social learning
Supplementing Instructor-Led Training (ILT)
At EI Design, we have created mobile learning solutions for the entire spectrum of corporate training needs including:
Induction and onboarding
Compliance
Soft skills
Product training
Application simulations
Behavioral change
Change management
I hope this article provides good insights on the impact you can create with mobile learning. I hope the featured mobile learning strategies will aid you in designing high-impact corporate training.
If you have any specific queries, do contact us or leave a comment below.
Read More: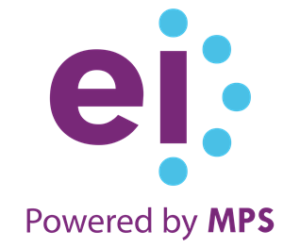 EI
EI is an emotionally intelligent learning experience design company that partners with customers in their Digital Transformation journey.