Which Support Services You Need For Your LMS
Companies usually don't expect to use support services when they invest in a new LMS. They've done their homework to verify that it's user-friendly and offers the best value for money. So, running into technical hurdles is the last thing on their mind. But your online training organization needs to expect the unexpected to mitigate implementation risks. Which support services should you consider when investing in a new LMS for training companies? Are more advanced options worth the investment, or should you stick with the basics to stretch your budget?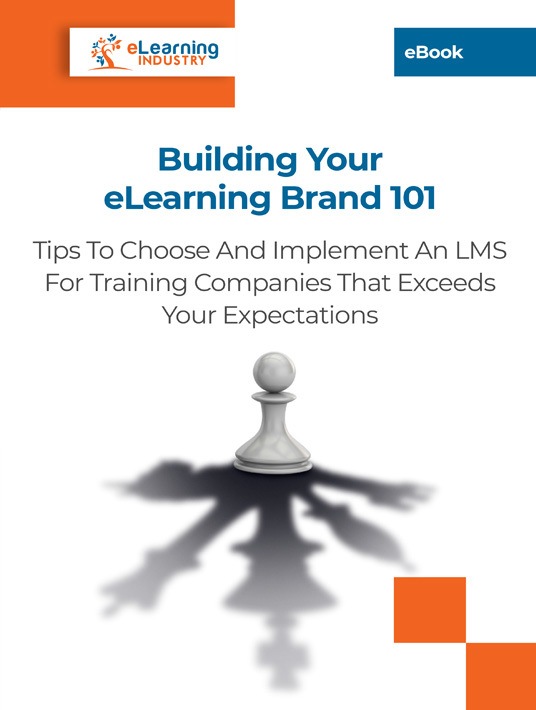 eBook Release
Building Your eLearning Brand 101: Tips To Choose And Implement An LMS For Training Companies That Exceeds Your Expectations
Invest in an LMS that will assist in building your eLearning brand.
1. Live Chat
The LMS vendor is always on-hand to answer questions and help you get through the rough patches. Some LMS vendors have specific live chat hours, while others have experienced techs available round the clock. So, verify the availability beforehand to avoid complications later. It's also important to find out who's at the other end of the virtual line. Do they have IT techs who can troubleshoot coding errors? Or is it limited to customer support teams who can help with billing, upgrades, etc.?
2. Phone Support
Sometimes the problem calls for immediate assistance and you'd prefer to speak to a real person live instead of having to deal with a bot or typing out a complicated problem in the live chat window. Certain LMS vendors offer 24/7 phone support, while others keep it to business hours. In some cases, there are different lines for different scenarios. For example, one toll-free number connects you with the sales department so you can purchase add-ons. Another puts you through to the IT experts who can help you set up a portal for your client.
3. Online Knowledge Base
At the very least, the LMS vendor should provide online support tools ranging from tutorials on how to set up the eLearning tool to recorded webinars that cover more involved functions. There may even be tips and tricks to make the most of the reporting features or boost sales with the eCommerce integrations. Peruse their online knowledge base to see what they have to offer and if the online training content is relevant. Also, is it geared toward training companies or "traditional" organizations?
4. User Forums
User forums can be one of the most valuable LMS support services, but only if they're active. Is the forum dormant and there haven't been any questions or responses in a month? Do they have an effective archive system that allows you to look up past topics and troubleshoot the issue on your own? Are most of the threads focused on actual LMS tips and challenges? Or does it seem to be a virtual "water cooler" where everyone gathers to talk about everything but the Learning Management System?
5. FAQs
A basic FAQ is standard for LMS vendors. They should have a list of commonly asked questions that cover a broad range of topics. Preferably, neatly organized so that you can quickly look up your conundrum and get a clear answer. For example, one section covers the signup and installation process. Another centers on common implementation obstacles and how to resolve them. There may even be links that redirect to the online knowledge base so that you can explore the issue at length.
6. Social Media Groups
This is a modern spin on user forums and many LMS companies use these groups to streamline communication. They can quickly answer your question, interact with dissatisfied customers, and provide updated resources. Users can also help each other maximize functionality. The social media group might be privatized so that only paid customers have access. This also gives members more freedom to share their insights and opinions in a more community-driven forum.
7. Email
Email is another support service that should come standard with a training company LMS. When you run into a problem, simply send an email or trouble ticket and wait for their response. But you may be waiting for quite a while, depending on the LMS vendor's business practices and email volume. For example, the latest upgrade caused an influx of support tickets. Send a test email to see how rapidly they respond and if they're knowledgeable about the issue. Do they send you a one-liner that doesn't even address your problem? Is it a canned response that seems like it was written by a bot? Or do they reply with a well-thought resolution that is polite and includes relevant links?
8. Video Support
The ultimate support service is video support where you can video conference the LMS vendor, usually during business hours. This avails you of screen-sharing support for more complex issues. For instance, you may have trouble setting up custom reports or modifying the back-end coding. They're able to show you how to perform the task instead of just explaining the process. There is another video support service that involves pre-recorded content, however. So, verify this with the LMS vendor to make sure you're getting what you paid for.
Choosing the best LMS support services for your training company hinges on your team's experience, talents, and project scope. Even the eLearning software design plays a role, as complex UIs leave more room for user error and technical hurdles. Try out the LMS vendor's support offerings during the free trial to see how they fare in the real world. Their services might look great on paper—or on their landing page—but don't hold up during the test round. When in doubt, submit trouble tickets to gauge their response times and see how well they address your concerns.
Finding the ideal LMS for your organization is a must when you need to employ an effective online training strategy with maximum ROI. The eBook Building Your eLearning Brand 101: Tips To Choose And Implement An LMS For Training Companies That Exceeds Your Expectations will help you discover everything you need to know when opting for an LMS for training companies in order to achieve your business objectives.