Must-Have Branding Elements For Your LMS
Branding doesn't just build awareness for your business or foster customer loyalty. It also shows that you vouch for your product. In the case of training companies, branding elements give content bundles and online training courses your stamp of approval. The key is to subtly incorporate your messaging without forcing it on clients and individual learners. This allows you to market your brand and increase its credibility. Here are 7 branding elements you must include in an LMS for training companies to align the platform with your business image.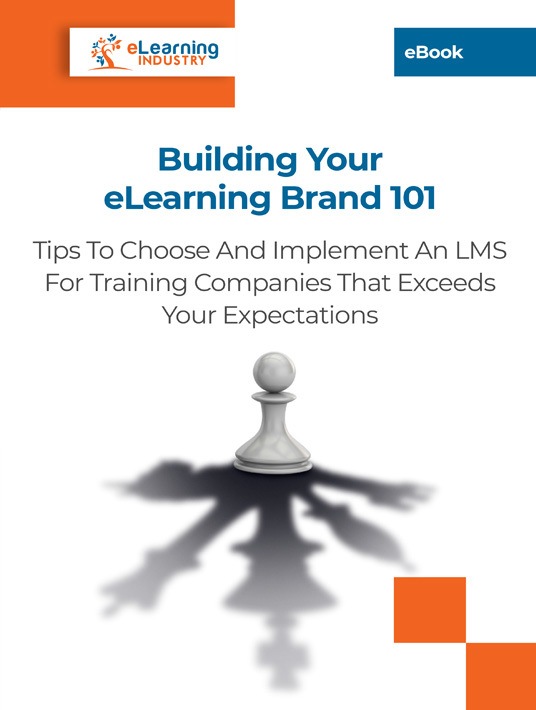 eBook Release
Building Your eLearning Brand 101: Tips To Choose And Implement An LMS For Training Companies That Exceeds Your Expectations
Invest in an LMS that will assist in building your eLearning brand.
1. Logos
Logos are the staple of branding elements, especially if you're bundling content or offering online training courses to individual learners. Client branding is a different story, which I'll address later in the list. Your company logo should be on all communications, from marketing resources to the LMS home page. There should also be room for your logo in the online training course templates and LMS reports. Users must instantly recognize your brand, which makes it easier for them to recommend your product to friends and colleagues. Now is also a good time to make sure your logo is polished and reflects your messaging. For instance, the logo may be too intricate for smaller screens or doesn't mesh with the aesthetics of your layout.
2. Color Scheme
The color scheme typically ties into the logo. It draws on the same color palette to create a sense of cohesion. However, some LMSs for training companies feature customizable color schemes for different departments or user groups. For example, the palette for your sales certification course is unique in order to distinguish it from other paths or content bundles. Color customization options vary depending on the LMS vendor. Some allow you to modify every aspect of the layout, while others limit it to the borders or font.
3. Dashboard Banners
Develop custom-tailored banners, then embed them in your online learners' dashboard. The banner isn't just a way to reflect your branding but also to promote your products. For example, market an upcoming event or online training course launch. Only display it to online learners who are enrolled in similar online training courses, as they're the most likely to sign up. Other online learners see banners that tie into their personal interests or goals, like an announcement for the new social media group that features helpful pointers. Update the banners periodically to give online learners the latest scoop and generate more interest for your online training course catalog.
4. Client-Branded Portals
Clients might frown on online training content that's branded with your logo and color scheme as they want to make the online training course their own and offer it to their respective learners—employees, external partners, etc. Thus, client-branded portals are a great selling point for your training company. Look for an LMS with multi-tenancy support that allows clients to adjust settings and integrate their branding elements. For instance, change the dashboard banners or graphics to reflect their messaging or professional aesthetics. Keep in mind that many of your clients are trying to "pass off" your online training content as their own to boost in-house credibility.
5. Customized Login Page
Online learners are greeted by a personalized login page that features your branding elements, such as a logo and welcome message. There may also be a place for guest users to log in or a link to the tutorial for new users. Another essential LMS branding element for your customized login page is a Call-To-Action for the latest products. For example, invite users to sign up for the new workshop or webinar, and rotate these marketing messages on a regular basis.
6. Client Communications
Branded emails sent from the LMS might include reports, marketing messages or reminders. For example, a client's membership is about to lapse, and they must renew to retain their online training privileges. Of course, including your company logo is a given. But there are other ways to incorporate your messaging like online training course recommendations or company images that help clients connect with your brand. This also comes in handy for client support as you're able to customize email addresses, domains, and names so that clients can contact you directly when they have an issue rather than reaching out to the LMS vendor.
7. Storefront Personalization
This branding element is unique to LMS for training companies since they have eCommerce features. You don't want your storefront to blend in with the crowd. It should stand out in clients' minds and reflect the quality of your online training content. Remember, this is often their first interaction with your brand. Invest in an LMS for training companies that supports storefront white labeling. The extent of this customization varies depending on the service provider. Some allow you to change the entire layout down to product positioning and color palette while others require you to use their eLearning template and just leave a spot for your logo. Regardless of their personalization policies, you should be able to choose your own pricing structure. For instance, you may prefer to sell subscriptions instead of content bundles.
There's more to branding LMS for training companies than meets the eye, particularly when you're used to traditional training LMSs intended for single use. For instance, you may only need to incorporate your own branding elements for the employee development LMS. Training companies must also consider the expectations of their clients and personalization for individual learners. It's not enough to simply integrate your logo and color scheme. You must also ensure that clients are able to reflect their image and adjust portal settings to align with their branding. Consider these crucial elements during your LMS test drive. Develop personas to verify that the platform offers branding diversification to increase your sales and signups.
Finding the ideal LMS for your organization is a must when you need to employ an effective online training strategy with maximum ROI. The eBook Building Your eLearning Brand 101: Tips To Choose And Implement An LMS For Training Companies That Exceeds Your Expectations will help you discover everything you need to know when opting for an LMS for training companies in order to achieve your business objectives.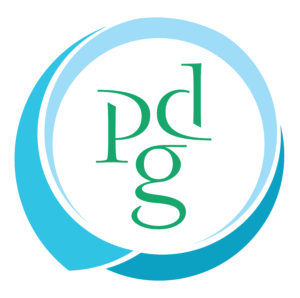 Performance Development Group
We make people better at making their business better.