Part II: How Much Will You Really Pay For Your New LMS?
Traditional Learning Management Systems go as far back as the 1960s, but really gained momentum in the 2000s. In fact, by 2018, the LMS market is estimated to grow by 23% according to MarketsandMarkets research.
From the beginning, every Learning Management System was hosted on premise and provided an efficient way for companies to administer, document, track, report, and deliver training programs.
An on-premise LMS, sometimes referred to as deployed, licensed or in-house, means that your LMS is run on servers within your company's network. You have complete control of updates, technical issues, security etc.
Now, as we mentioned in the article regarding the cloud LMS, it is very important to consider the pros and cons of each deployment because they require completely different technical experience, hosting capacities, resources, company structure, budget, and implementation goals.
Get the Free eBook: How Much Will You Really Pay For Your New LMS
Get a clear picture of what the LMS really costs and discover the cost-effective SharePoint!
Pros And Cons Of On-Premise Learning Management Systems
Let's take a look at the pros and cons of the on-premise LMS:
Pros
Security of stored data.
Security is a major factor for highly regulated industries like healthcare, government, and life sciences. Almost all of these companies have an on-premise solution for the dependability and security it provides.
Third party extensions integration.
Most companies have multiple systems running at any given time from HRIS, ERP, CRM, content management, and IT and security systems to name a few. And, all of these systems must work together or face big challenges ahead.
Quicker fixes.
Got a problem? If you have your own IT team, problem solved. You have a lot more control over when and how your downtime and maintenance happen when you locally own your own software. You also have a little bit of additional security in handling your own software on-premise. There's less of a chance of your server being hacked and losing your data along with everyone else's.
High customization opportunities.
The larger your business, the more complex it is, and there's a higher likelihood that you'll need more customization. Multiple departments, teams, or specific jobs need different training and an in-house LMS fairs well in this area.
Cons
Initial deployment requires more time, resources, and technical experience.
As expected, when you're housing your own LMS it will require a little more work upfront and sometimes additional staffing is required.
Potential longer implementation cycle.
Because on-premise solutions offer more flexibility to customize and integrate with various other systems, it can extend the time it takes to get started.
Ongoing IT support required.
Those companies that choose on-premise must know that internal IT staff and resources is required to manage your LMS.
Both a SaaS and on-premise LMS will offer similar features, licensing, and administration costs, but the real difference in added costs for on-premise will come from:
Set up including system software, LMS, backup, etc.
System administration.
Purchase of required hardware and software.
On-premise LMS systems are generally reserved for larger corporations that have the internal resources for LMS implementation and maintenance. They also have complex needs that require customization and are highly regulated and require tight compliance procedures.
Installed LMS software, though it requires more significant initial investments, is much more economic when considering a period of three years or more. As studies show, the bigger the company gets, the more it inclines to choose in-house Learning Management System as it acquires necessary infrastructure, IT resources, and expertise. Plus, if the company already hosts another management software, such as talent management or HR, the implementation of one more system doesn't involve any difficulty.
If you want to know more about buying a new Learning Management System, download the free eBook How Much Will You Really Pay For Your New LMS?.
Related articles:
1. How Much Will You Really Pay For Your New LMS? Part I: Cloud LMS – A True Cost Analysis
2. How You Can Save Using Microsoft SharePoint: 5 Most Useful LMS Cost Elements To Consider
3. 5 Advantages Of A SharePoint-Based LMS
4. Free eBook: How Much Will You Really Pay For Your New LMS?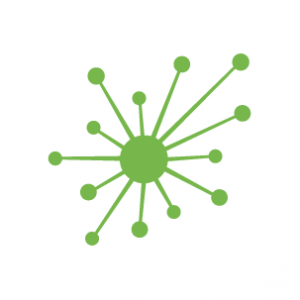 ShareKnowledge
ShareKnowledge is an enterprise LMS that integrates with existing technologies while automating training, reporting and other business processes.