How To Accelerate Product Knowledge Training
Modern consumers are savvy. They do thorough research before seeking assistance from sales employees. If they catch your sales reps unprepared and don't receive the service they expect, your business loses credibility. Is consumer trust something you're willing to risk? Reciting features and functions is not enough to make a sale or to win consumer trust. If only it were that easy. Sales employees also need to answer questions without sweating, handle or anticipate customer objections, and promote your product in a way that shows why it's superior to competitive brands. To achieve that, product training for sales teams should foster a deep understanding of your brand positioning, your competition, and your target market.
Discussing features without tying them to the problems they solve for your customer base is one-sided knowledge. With so many topics to cover, product knowledge training often takes a lot of time to complete. Here are 5 ways you can speed up the process and prepare your sales team faster than ever.
1. Provide Opportunities For Hands-On Practice
Don't limit product training for sales employees to theoretical knowledge. Instead, give sales reps opportunities for practice to help them get a better sense of your product faster. They might even spot potential weaknesses since they'll be evaluating the product from a consumer's point of view. One way to enable hands-on learning is by encouraging sales reps to use the product themselves, if possible. Offer a discount, a free sample or a trial session so that they can further explore its features and functions.
Another idea is to do role-play. Try to involve experienced sales employees in the exercise. Seasoned employees can challenge newcomers with frequent or unusual customer questions. As they have experience in dealing with indecisive customers, they can also guide new sales reps on asking the right questions to uncover customer needs. Role-play exercises will additionally "toughen up" sales reps and prepare them to handle customer objections. Although product knowledge training focuses on hard skills, sharpening communication and persuasion skills is always a plus. An alternative to role-play is dialogue simulations on your LMS. Simulations are ideal for those who need to practice further or prepare themselves before a live training session.
2. Keep It Micro
Online product knowledge training sessions should be brief and targeted. Shoot for microlearning material that occupies less than 20 minutes. Smaller pieces of information are easier for the brain to process and retain. And this can significantly reduce the total training time. Considering how much your product training agenda has to cover, focusing on one objective at a time will additionally help you organize content more efficiently. Especially with TalentLMS, you can create a library of microlearning resources that will come in handy at the point of need.
Sales reps or customer service staff can quickly scan through the library for an instant knowledge booster. A type of content that works particularly well in micro-format and appeals to most learners is video. Use microlearning videos to highlight product features, give examples of dialogues, compare competitive products or test product knowledge. There's not much this powerful medium can't do.
3. Explore A Few Case Studies
Perhaps the first people you need to convince about the usefulness of your product are your own employees. Case studies are the best testament to how your product improves the lives of your customers. If you're in an industry like healthcare, for example, sales associates need to feel assured that the product they're promoting makes a difference.
Another reason to incorporate case studies in product training for salespeople is to facilitate learning. Real-life examples will help sales employees connect the dots between features and actual use cases and benefits. Apart from that, they can use case studies during a sales pitch to be more convincing and increase their credibility.
4. Don't Stick To One Type Of Content
It's important to use several types of content and training activities during product training. That depends on who it addresses or what aspect of product knowledge it covers. Offering various content also means that every employee will find learning assets they enjoy. For example, when developing product training for call center agents, record customer calls. Upload them on your LMS for employees to go through whenever they have time.
Other types of content you can use are infographics for product features and FAQs or videos for demonstrations. Branching scenarios and simulations can be used to facilitate practice or for assessment. To further encourage active participation, create a discussion forum where sales reps can share thoughts and tips. And, of course, you can never go wrong with gamification. Turn the whole experience into a scavenger hunt for points and give sales employees an extra incentive to focus on training.
Although your LMS offers plenty of content options, product knowledge is best established when following a blended learning approach. Live ILT sessions are essential for acting out different scenarios, introducing new products, and answering any remaining questions.
5. Be Mobile-Friendly
Offering any online course that isn't at least optimized for mobile shows you're oblivious to the needs of modern learners, especially when training retail employees or other deskless workers, who can't easily fit on-site training into their schedule. If you don't want to let time and location become training obstacles, a mobile-first approach is imperative. Even deskbound employees, like customer service staff, will benefit from mobile learning. Training at their own pace and time is an option every employee wants to have regardless of their position.
Also, training material that is developed for mobile consumption tends to be shorter and easily digestible. This not only accelerates learning but also encourages employees to revisit training frequently until the newfound knowledge is solidified.
Conclusion
So, why should you care about product training? Because it's the foundation that builds a loyal client base and increases customer lifetime value. Knowledgeable sales associates enhance Customer Experience beyond the selling point. They educate customers on the full potential of your product and enable them to exploit all its features and benefits. When customers truly enjoy a product, they're more likely to return and discover your other offerings. If you want this for your business, try these product knowledge training ideas now!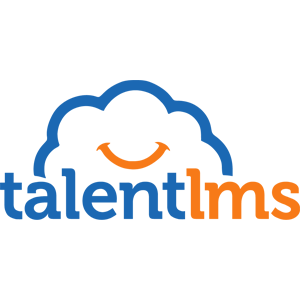 TalentLMS
Easy to learn, easy to use, and easy to like, TalentLMS is designed to get a "yes" from everyone, including C-level execs, budget heads, and busy employees. Now, instead of checking out, your whole organization leans into training.