Offering More Value To Learning Professionals By Extending SharePoint Workflows And Version Control
If you distribute your training material with ShareKnowledge Learning Management System (LMS), you can extend the SharePoint workflows you used in your training course preparation to include the learning process. Here are a few ways to use ShareKnowledge LMS to extend SharePoint's value for learning professionals:
Get SharePoint Workflows And Version Control For Learning Managers eBook
Explore how SharePoint's workflow and versioning capabilities offer in the face of L&D challenges.
1. Ensure New Training Content Is Properly Distributed With One Click
When you create a new version of your training material, ShareKnowledge shows you which courses depend on that content and ensures those courses get the new version.
2. Control Restricted Materials
You want to make certain you distribute restricted training material to the right learners. Using SharePoint and ShareKnowledge together means your content recipients are the ones you approved in SharePoint. You maintain a single source of truth about your learners.
For example, some training material for third-party business partners may have one review workflow, while confidential internal employee training material might have a different workflow. With SharePoint, you decide which workflow is right for your content elements.
3. Notify Learners Selectively
In some of the content development workflows, you will need to define the user groups even before you finalize the material. ShareKnowledge integrates with Active Directory, so you can use exactly the same user groups for content distribution that you defined while creating the content.
For example, if you provide training to a particular geographic region that you have defined in SharePoint, then ShareKnowledge will use that same geographic region. The group will look the same in your Learning Management System. There is no need to replicate it in a different form in your Learning Management System. This ensures you will not miss any potential trainee.
4. Publish Documents As Learning Material Content From SharePoint Libraries
If you create and store your training materials such as Word documents, PDFs, or PowerPoint presentations in SharePoint, you can include a publishing step directly in the content development workflow, move the content to the learning materials library in ShareKnowledge, and publish it seamlessly. The process of creating the training content flows directly into the process of distributing it and then delivering the course.
Conclusion
Learning and Development managers face many challenges in ensuring that training content stays current, there is effective collaboration among content teams, and learners stay involved in their courses before, during, and after training delivery.
SharePoint offers compelling workflow and versioning features that address these learning management challenges. In conjunction with ShareKnowledge LMS, the workflow and versioning features extend to content distribution and update delivery. ShareKnowledge LMS integrates directly with SharePoint, ensuring content publishing for new content and updates. Together, SharePoint and ShareKnowledge deliver full life cycle training effectiveness and efficiency.
Related Articles: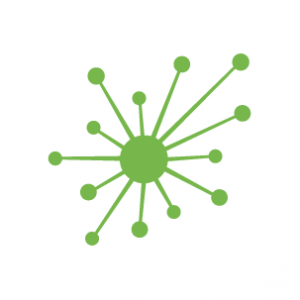 ShareKnowledge
ShareKnowledge is an enterprise LMS that integrates with existing technologies while automating training, reporting and other business processes.