What Is The Role Of Social Learning In Your L&D Strategy?
Social learning brings remote teams together and broadens their online training opportunities. But which collaborative activities should you incorporate into your curriculum? How do you create a supportive culture that encourages knowledge sharing? This eBook covers all of the essentials to help you grow a social learning culture and choose the best tech for your team.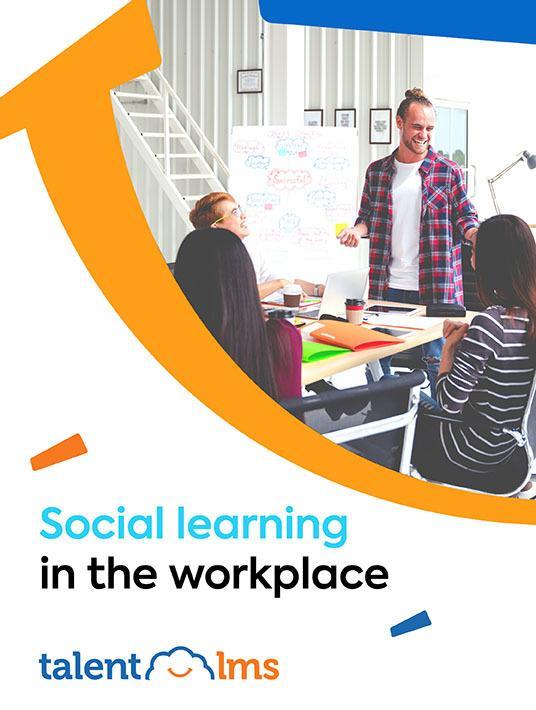 eBook Release
Social Learning In The Workplace: How Collaborative Activities Grow Strong Teams
Explore this eBook to find out how to build a social learning culture and which are the best collaborative activities.
Why Social Learning In The Workplace Is A Must For Modern Teams
Social learning builds a stronger team dynamic and gives employees the opportunity to see things from a fresh perspective. They can rely on their peers to provide just-in-time support and, in turn, share their unique experiences to help others overcome shared challenges. The catch is that you need the right collaborative activities and technologies to pave the way for social learning success. That's where this eBook comes to the rescue. You'll discover why social and collaborative learning is so crucial for the modern workforce and how you can leverage modern tech to turn your learners into fully engaged participants.
About This eBook
Which eLearning tools will help you kick-start your collaborative learning journey? How does social learning fit into your current L&D program? Here's a quick glimpse of what you'll find in this guide:
What is collaborative learning? The history, and how you can bring it to your modern workplace
Benefits of collaborative learning in the workplace
10 social learning activities and how to apply them
The role of technology in social learning
How to grow a social learning culture
The dark side of social learning: myths, limitations, and challenges
Are your social learning activities successful? Measuring the impact of social learning on your company and its people
Conclusion
Download the eBook Social Learning In The Workplace: How Collaborative Activities Grow Strong Teams for inspired ideas and actionable tips to empower your employees.