A Guide To Finding The Best Virtual Classroom Software Vendor
You need to launch virtual classroom training ASAP to prep employees for the new normal and address emerging compliance issues. But how do you find a synchronous LMS that is the best for your bottom line? Which platform has all the features you need to improve employee engagement without going over budget, especially when resources are already tight thanks to the COVID-19 crisis? The truth is that finding the best tool for the task is relatively easy if you have a roadmap to guide you through the process. Preferably, one that points out all the common pitfalls and tips to avoid them. Follow these 8 stress-free steps to choose the best virtual classroom software vendor in record time.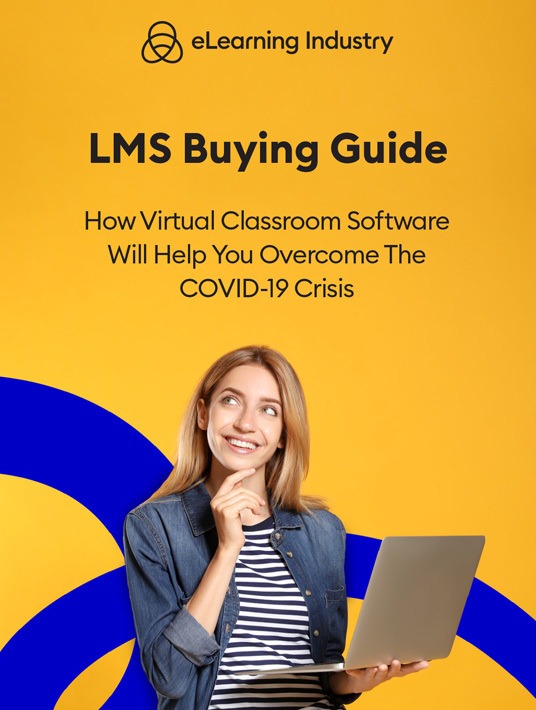 eBook Release
LMS Buying Guide: How Virtual Classroom Software Will Help You Overcome The COVID-19 Crisis
Discover all the insider tips to choose the best virtual classroom software for your business and adapt to the new reality.
1. Reevaluate Your Budget And Timeline
The first task is to analyze your virtual classroom training budget and implementation timeline. Break your expense sheet into different categories so that it's easier to move funds around. For example, one section is dedicated to the LMS, while another covers online training content development. You should also use a similar approach for the timeline. Divide online training implementation into separate phases or milestones. Then fill in the tasks, resources, and objectives for each section.
2. Conduct A Training Needs Analysis Beforehand
A Training Needs Analysis points you in the right direction so that you can determine which LMS features you need to bridge gaps and improve your online training strategy. Evaluate business reports, employee surveys, assessment scores, and online training metrics. Then compile all the data and look for patterns. A TNA also helps you stretch available resources, especially if you inventory your assets. For instance, there are several online training tutorials and demos you can repurpose for your virtual classroom curriculum.
3. Search An Exclusive Online Directory
An exclusive LMS directory contains all the essential buying info. It's created by industry experts who know what you're looking for in a virtual classroom training system. Thus, you'll find product overviews, support options, and pricing info. It's a great place to qualify vendors. Or, at least, compile a shortlist of your top choices so that you can focus on products that meet all your requirements and fall into your price range. The online directory should also have built-in filters that simplify the selection process, as well.
4. Visit Vendor Landing Pages
Every LMS company has a landing page or site these days which usually showcases all their product features and specs. It's a little different than eLearning content provider pages, as you won't find online portfolios or work samples. But virtual classroom software vendors should include demos, screenshots, and other resources to highlight their tech expertise, in addition to case studies, client success stories, and industry achievements.
5. Evaluate Ratings And Reviews
You shouldn't base your LMS buying decision solely on hearsay. However, user ratings and reviews can help you zero in on potential challenges. For example, there may be certain features that fall short. Or the UI isn't as user-friendly as you hoped. Then again, you might discover that there are selling points you overlooked. The key is to focus on reviews that align with your use case. Thus, the review site must include some basic project info, like the user's industry, staff size, and years of experience.
6. Draft A Virtual Classroom Training RFP
Up until now, you've been researching vendors behind the scenes. That's all about to change. Your top contenders should have the opportunity to submit proposals that win you over. And RFPs give them all the details they need to personalize cost estimates and product overviews, from the project scope to spending limits. A virtual classroom RFP should also include evaluation criteria, company background, and online training requirements. Don't forget to include the deadline and follow-up protocols so that they know what to expect.
7. Review Vendor Proposals
After vendors submit their proposals, it's time to gather the team and review the top platforms. Some organizations use a scoring system for virtual classroom software comparison, while others take a roundtable approach. Essentially, team members review proposals on their own, then meet to share their opinions, questions, and concerns. For instance, your LMS admin is worried about the limited reporting features for this software. But your accounting manager can't get over the per-user cost. Once you've gone around the virtual table, everyone makes their recommendation.
8. Finalize Your Virtual Classroom LMS Contract
You're not at the finish line quite yet. There's still the small matter of contract negotiations. It may take a few meetings and revision rounds to finalize the agreement. Especially if the first draft is vague or doesn't match up with the proposal. For example, the contract includes different support services than the RFP response. You might even consider legal advice just for the sake of clarity. Also, it's probably a good idea to sign up for a free trial or demo before making a long-term commitment. If you haven't done so already, make the most of your 2- to 4-week test drive. This gives you the opportunity to host a virtual class or two and see if the LMS lives up to the expectations.
Is there a synchronous solution that stands out from the crowd? There's no clear winner when it comes to the best LMS for virtual classrooms, as every organization has unique online training requirements and budget constraints. That said, you can implement these steps to choose software that's right for your remote workforce. Just keep in mind that preparation is half the battle. Conduct a Training Needs Analysis and clarify your budget before you start vendor vetting. This will help you narrow down the LMS options based on your specific use case.
If you're looking for other resources to help you navigate the "new normal," we've got you covered. Our eBook, LMS Buying Guide: How Virtual Classroom Software Will Help You Overcome The COVID-19 Crisis, walks you through the entire process, from setting a realistic budget and identifying must-have features to finding the right support services to boost tool functionality.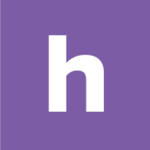 Homebase
Make work easier. Running a small business has never been harder. Homebase helps with free tools to track time and manage your team.