Training Solution Providers: 7 Reasons To Turn To Them
Many organizations assume that they have to tackle all their L&D needs in-house. Maybe there isn't enough room in their budget to outsource and they've heard it can cost a pretty penny. Or they feel like they have all the talent they need on their L&D team. However, investing in training solution providers can help you stretch your online training budget even further and allocate resources more effectively. Here are 7 unexpected reasons why organizations bring training solution providers on board.
Should Your Organization Consider eLearning Outsourcing?
1. Don't Have The Necessary Experience Or Skill Sets In-House
You have experienced team members, but they just don't have the necessary talent or skills to take on the task. At least, not without enduring a steep learning curve or achieving lackluster results. eLearning solution providers offer custom-made or pre-built options that are backed by their expertise. Thus, you don't have to hire a dedicated team of your own to develop and deploy online training resources.
2. Need A Faster Turnaround Time Without Compromising Quality
Even if you do have the talent it takes to design meaningful online training experiences, you may be working with a tight timeline. For example, you need to deploy the online training within the next month to stay in compliance due to recent updates in federal regulations or company policies. Training solution providers can help you speed up the turnaround time without sacrificing a high-quality deliverable.
3. Know That eLearning Outsourcing Will Actually Reduce Their L&D Costs
Some organizations mistakenly believe that relying on a training solution provider is out of their price range. Maybe they've been told that it's only for Fortune 500 companies with big budgets. The truth is that outsourcing online training can actually reduce costs and stretch your resources. You no longer need to purchase robust eLearning authoring tools or other assets to develop the online training course. Training solution providers take care of that for you. Likewise, the finished product is often more effective, which results in less online training seat time. Your employees get all the information they need in an easily digestible format, giving them more time on the job.
4. Want To Mitigate Risks By Hiring A Trained eLearning Professional
While one might argue that hiring a training solution provider is risky, the opposite is often true. Bringing a trained eLearning professional into the mix can help mitigate risks. Especially if they have a proven track record and are knowledgeable about your niche and company policies. Many organizations turn to experienced training solution providers because they know that they don't have to deal with eLearning development challenges. Such as tech glitches or finding the right people for the L&D team. The training solution provider is charged with all these tricky tasks and can use their broad range of expertise to handle them more effectively. Thus, mitigating the risks for your organization.
5. Need To Provide Diverse Online Training Resources To A Multicultural Workforce
If you're working with a multicultural employee pool, you know how difficult it is to ensure that everyone receives personalized training. After all, they all come to your organization from different backgrounds, equipped with different experiences. A training solution provider can ensure that every member of your team gets the online training resources they require. They often have a diverse group of eLearning professionals on the payroll. Which means that they have a unique insight into your multicultural workforce. If they're offering pre-built solutions, chances are they provide a variety of online training courses and activities to suit everyone's goals and gaps.
6. Require The Ability To Scale As Their Organization Evolves
Successful organizations often have to endure some growing pains as they expand. But a training solution provider minimizes them and allows you to scale more rapidly. For example, they can broaden your online training catalog to accommodate new job roles or tasks. Or help you update your online training material based on new learning objectives or goals. If they're hosting your online training course, you don't even have to worry about upgrading/switching the LMS to account for more users.
7. Want To Make The Most Of Modern Learning Tech
Training solution providers usually have the best of the best when it comes to learning technologies. It's their job to stay up to date and aware of the trending topics. Granted, your organization should also stay abreast of the latest eLearning trends and technologies. However, training solution providers know how to integrate new software and tools into your online training strategy to achieve maximum impact. For example, they're aware of certain rapid eLearning authoring tools that can help you expedite the eLearning development process and design interactive simulations and branching scenarios. Thanks to built-in templates and assets. Furthermore, they're already familiar with the top tools, which eliminates the learning curve entirely.
Insider Tip: Emphasize Your Expectations
Regardless of why you're choosing to turn to a training solution provider, the provider you choose must be aware of your expectations. They need to know why you're outsourcing or purchasing a pre-built solution to help you achieve the learning objectives. Schedule a meeting to address all your concerns and ensure that they've lived up to their end of the bargain. Ask them about their areas of expertise, which tools they use, and who'll be working on your project. Verify that they are knowledgeable about your industry and can deliver high-quality online training content within the timeframe.
Conclusion
Organizations turn to training solution providers for any number of reasons. Which is why it's not safe to assume that you simply cannot justify the cost, given your limited budget. Or that it's easier to develop online training in-house, even if that means giving your L&D team a heavy workload. Evaluate your training needs, staff skills, and your current online training strategy to look for tell-tale signs that it's time to bring in a training solutions provider.
If you find one or more of the above reasons present in your organization, then you should consider eLearning outsourcing. Download our free eBook The Ultimate Guide To eLearning Outsourcing to discover how you can make sure that you stay on budget and make the most of your existing online training resources by finding an eLearning outsourcing content provider who meets all your needs.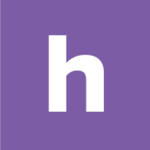 Homebase
Make work easier. Running a small business has never been harder. Homebase helps with free tools to track time and manage your team.