6 Reasons For Selling eLearning Courses Through Talent LMS 
Want to have a slice of a booming multi-billion dollar worldwide market that's only getting bigger?
If you're involved in eLearning, then you already are.
From its humble beginnings a few decades ago, to its estimated 110 billion dollar revenue in 2015, eLearning not only has taken the enterprise training world by storm, but the LMSs have also changed how we approach education in general.
And the best thing is, you don't need to be some well known educational establishment like the MIT or some massive online learning business to take part in the eLearning boom.
In fact, you can reach a world-wide audience with your eLearning courses with just an LMS server; which, if you go for TalentLMS, you don't even need to host yourself, as it comes as a cloud-based, turn-key solution.
Interested?
In this article we'll have a look at the eCommerce options that eLearning platform TalentLMS offers and how you can leverage them to sell your eLearning content.
1. Sells Hard. 
Like the rest of TalentLMS, its eCommerce feature was designed to be simple but flexible, letting you, at its most basic level, two well defined things: Courses and subscriptions. For the former case, the user can select one more specific courses and pay your set price to access them.
For the latter, a user has access to all of your paid eLearning courses by paying a single monthly fee, as opposed to a per-course one‐time purchase.

2. Discounts Hard.
Merely selling things for a fixed price is no fun; just ask any used-car salesman. Special deals and promotions are powerful weapons of customer persuasion and TalentLMS supports several different kinds of these. Specifically, TalentLMS allows you to have global discounts that are applied across your store, lets you market special offers to specific users (and for specific courses) through coupon codes, and supports the creation of sales bundles with special pricing for certain groups or categories of courses. Between these and the subscription options that we already covered, you have all the tools you need to make offers your users just can't refuse.
3. Gets Paid.  
When it comes to getting paid, TalentLMS integrates with Stripe, the fast growing payment processor that's currently catering to the US, Canada, and western Europe, and PayPal, the established payments behemoth that covers most of the known world (some unmapped areas of the Amazon excluded). Between these two services, TalentLMS lets you set up business and accept customers from all over the world, and allows you handle payments from all major credit card companies. To configure either service, your administrator just has to enter your PayPal or Stripe credentials in TalentLMS' eCommerce settings screen.

4. Integrates. 
While you can sell your courses directly from your TalentLMS-based eLearning portal or integrate it to your separate website (if you prefer a fancier web presence), TalentLMS also lets you integrate it into eCommerce platforms such as Shopify (see integration LMS with Shopify) and WooCommerce (see LMS and WooCommerce integration). Shopify, a cloud-based eCommerce service which boasts over 150,000 merchants and billions in sales, can be used as a marketplace for your TalentLMS courses, while our Zapier-based integration middleware makes the sharing of customer information between the two platforms a breeze. WooCommerce, on the other hand, is an open source plugin that sits upon the leading CMS/blogging platform WordPress giving it full eCommerce capabilities. Hooking up TalentLMS with WordPress/WooCommerce is quite easy, and allows you to have the best of both -well, actually all three-, worlds: TalentLMS for eLearning, WordPress to handle your webpage, and WooCommerce for advanced eCommerce options on top of both. If you already have a working WooCommerce installation, then you just need to install our TalentLMS-WP plugin to have your TalentLMS courses available for sale as WooCommerce products, and your TalentLMS course categories shown as WooCommerce product categories.
5. Customer experience friendly.
TalentLMS lets users register through their already existing social accounts (Facebook, Twitter, Google+, etc.).

This removes another small, but important, barrier to entry, and lets potential paid users register and check-out your eLearning offerings without having to create yet another web account. And while some other platforms force an impenetrable wall between registered and non-registered users, TalentLMS can be configured to show some courses to all users, regardless of their registration status.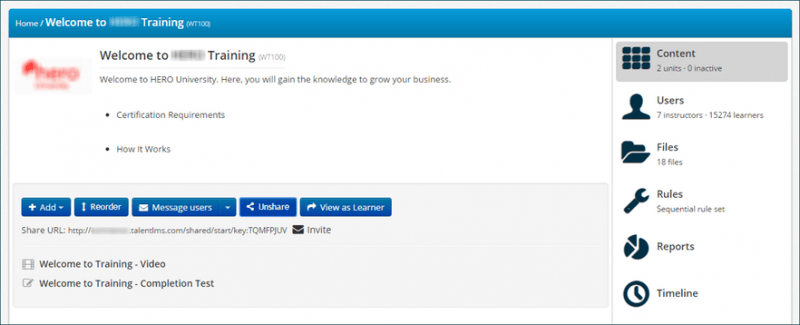 6. Scales courses with ease.
As a turn-key, cloud-based service, TalentLMS lets you set up shop and start accepting users within minutes. It also allows you to accept more users as your needs grow; from a few dozen to hundreds of thousands, there are plans to cover all your needs. Of special interest to TalentLMS users who wish to sell their courses are its 4 Unlimited Plans. Those, as the name implies, allow for an unlimited number of online users to be registered. Each of the plans comes with a number of active users that can be connected for free; above that number it's only $4 for each additional active user per month (inactive users, e.g. abandoned demo accounts are not charged).
Closing The Deal 
In this post we had a look at how TalentLMS handles selling courses and the integration options it offers with popular eCommerce services and tools. There are many more features and details in TalentLMS to help you create, organize and sell your eLearning courses but not enough digital ink to cover them all in this article.
Take TalentLMS, a turn-key Learning Management System, for a test drive, start selling your courses, and claim your own slice of this $110 billion eLearning industry pie today.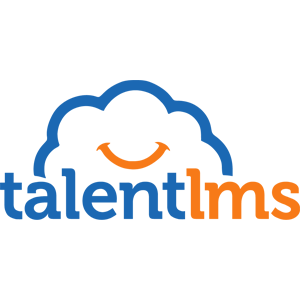 TalentLMS
Easy to learn, easy to use, and easy to like, TalentLMS is designed to get a "yes" from everyone, including C-level execs, budget heads, and busy employees. Now, instead of checking out, your whole organization leans into training.