Visually Impaired Employees: How To Secure Inclusion When Developing Online Training Courses
For the visually impaired, each piece of the online training course is accessed using a screen reader tool with a voice synthesizer. But what can you do as an eLearning developer to ensure your online training course will work seamlessly with a screen reader? You know the value of online training for your employees, and how empowering skills training can be. It's essential that everybody can access online training equally. You've worked hard on your L&D strategy and every single piece of online training must be delivered consistently. To help you develop online training courses for visually impaired employees, here's a collection of the top 5 technical tips for creating online training courses with screen readers.
1. Assess The Whole eLearning Environment
If a user with visual impairment is working unaided, it's essential that the eLearning environment is designed accessibly. All aspects, from online training courses to additional resources and LMS landing pages, must be accessible too. This means you must apply the eLearning design principles on your entire LMS. User Interface and online training materials alike must be carefully considered. The quality must be the same for visually impaired employees. Only then you can truly create an equitable learning environment for everyone.
2. Design With Screen Readers In Mind
A screen reader describes the User Interface to the user, who navigates using a keyboard rather than a mouse. If you've used a screen reader, you'll know what a true art it is to create a well-designed User Interface. Thankfully, there are some key design principles that will help you with everything from layout to text placement:
a. Define Key Regions Of A User Interface
That way your user can easily navigate to a particular area, rather than having to listen to the entire list of interface elements in order.
b. Keep Text Clear
Add your text in a single column to help with the navigation of the User Interface. Also, avoid technical jargon that the screen reader may struggle to decipher.
c. Define All Objects Separately
Each tool, image, and instruction should be added and named separately, as the screen reader can identify each one more easily.
d. Don't Exclude Variation In Format
Videos, quizzes, and interactive elements are as important in keeping the attention of visually impaired learners as anyone else's. Don't feel like you need to exclude these. Add in synchronized audio descriptions to play alongside all video content. Set up quizzes carefully so they are clear, numbered and logical. Multiple choice questions can be added to keep a clear screen and easy navigation. Avoid Flash wherever possible; it's notoriously difficult to use with screen readers.
3. Code Carefully
When you develop online training courses for visually impaired employees, be very mindful of your eLearning template and make sure that you are not using non-text menu and navigation items. Use text or ALT text throughout your navigation, as screen reading software can only read text. Every graphic should be labeled with a text description. You need to ensure you provide keyboard equivalents for every single tool in your online training materials. Every toolbar, instruction, and navigation must be coded with a keyboard equivalent. Failure to do this consistently will remove functionality and make following the online training course confusing.
4. Be Logical In Every Design Decision
Screen readers, as clever as they are, don't account for the user being unfamiliar with the User Interface. It's simply a voice description of all the text elements of the screen. For this reason, you must be very clear and logical in your layout, so that the order of the elements is voiced correctly. Every control, every graphic, and every piece of text must be logical and consistent in their placement. This should be replicated across all your eLearning templates. Placement on the page and ensuring that the navigation remains the same throughout your learning suite enables ease of use. Just as every other corporate learner, visually impaired users should be able to concentrate on the online training content, not the tool!
5. Focus On Individual Needs Instead Of The Shared Challenge
Every member of your team with visual impairments experiences similar challenges in their everyday work lives. But that doesn't mean they all have similar goals, objectives, or gaps. Nor personal learning preferences. Visually impaired employees should get the opportunity to focus on their own personal areas of improvement, as well as use the online training resources to boost their job performance and proficiency so that they are more productive and self-confident. Thus, you need to gather their input beforehand to develop online training courses that resonate with them and allow them to personalize the process. For example, conduct online surveys or assessments to identify their strengths and weaknesses. Then give them access to a microlearning online training library packed with resources that are screen reader-friendly or encourage them to plot their own online training path via a clickable eLearning course map. Complete with detailed text descriptions of what each online training activity or module has to offer.
Online training for visually impaired employees should be the engaging, varied and challenging experience that it is for other corporate learners. eLearning developers need a strong eLearning template, created carefully so that all elements are in logical order. Screen readers will work best on online training courses that are clear, text-based and consistent. An eLearning template for visually impaired learners must be tested and evaluated during development. Issues such as navigation objects appearing in the wrong area or images appearing without text, need to be ironed out. eLearning developers must be aware of the technical issues involved in running screen reader tools. Are you working hard enough to make sure your online training course is of the same excellent quality for every corporate learner?
Are your visually impaired employees ready for serious games that enhance the entertainment value of your online training course and improve engagement? Read the article 9 Tips To Create Serious Games For Online Learners With Special Needs to discover top tips to develop serious games for online learners with special needs.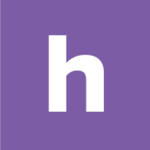 Homebase
Make work easier. Running a small business has never been harder. Homebase helps with free tools to track time and manage your team.