How To Retain Your Top Talent With Self-Paced Online Training
The key to keeping your top talent content is giving them ample opportunity to grow and cultivate their skills. They must have access to online training materials that support not only the organizational objectives but also their individual goals and learning gaps. A one-size-fits-all strategy simply won't cut it in today's tech-centric corporate world. Modern employees expect personalized online training resources that accommodate their needs and are accessible from anywhere in the world. Here are 8 tips to reduce employee turnover and retain your top performers by providing self-paced online training.
1. Diagnose Before You Develop
Assess individual training needs and challenges before you dive into the eLearning development process. This gives you the opportunity to customize the online training content based on their sticking points instead of focusing on the most common issues, such as skills or tasks that your top performers have already mastered. Surveys, interviews, and online assessments can help you diagnose before you develop your self-paced online training content.
2. Diversify Your Autonomous Online Training Resources
Diversification improves employee engagement and caters to different learning preferences. It offers something for everyone so that your top talent can bridge gaps in a way that's best for them. For example, visual learners can watch recorded webinars or view infographics to absorb the information more effectively, while auditory learners have the ability to listen to podcasts that are easier for them to digest. They can even access specific resources based on their mood or circumstances. It's more convenient to listen to a 5-minute podcast than to watch a demo video during their morning commute.
3. Break It Down Into Manageable Milestones
A long-term training goal is difficult to manage, even for the most dedicated employees who are at the top of their game. However, you can break the self-paced online training into milestones to improve motivation and engagement instead of asking employees to focus on a certification online training program that requires a 3-month commitment. Divide it into smaller goals or items on a checklist. You can also develop a personalized online training path, wherein each point involves a milestone and recommended resources.
4. Implement A Mentorship Program For Additional Support
Mentorship programs benefit everyone involved. Mentees get ongoing support from their more experienced mentors, while mentors are able to reinforce knowledge and make the most of their mentee's unique skills and abilities. This makes it a great addition to your self-paced online training strategy. Mentorships also make employees feel like they're part of a community instead of having to do it alone. One of the pitfalls of autonomous online training is overcoming feelings of isolation and not being able to collaborate with peers. Mentoring alleviates these concerns and creates an inclusive L&D environment.
5. Supplement Training With A Microlearning Online Training Library
Another way to provide your employees with ongoing support in self-paced online training is to provide a microlearning online training repository. Brief online training tutorials, videos, infographics, and serious games allow them to develop their talents whenever necessary. It's convenient and personalized since they get to choose when and how they acquire the information. Divide the library into task or skill-based categories for greater convenience. That way employees can quickly locate relevant resources to overcome challenges and reinforce favorable behaviors.
6. Encourage Employees To Set Their Own Goals And Outcomes
A common mistake associated with online training, in general, is that organizations focus too much on their objectives and not enough on individual goals. A successful self-paced online training course gives employees the power to set their own outcomes based on their needs and aspirations. Goals that align with not only their current positions but where they see themselves a year from now. They're able to track their progress and determine whether they are on track to achieving their goals or need to adjust their personal path to reach the desired outcomes.
7. Use A Responsive Tool To Remove Tech Barriers
Accessibility issues can derail your self-paced online training strategy and hinder employee motivation. For this reason, you should consider a responsive design tool that removes tech barriers and gives everyone the same opportunity to develop. A responsive LMS detects the user's device and displays the appropriate version of the online training course. This includes optimized images, buttons instead of hyperlinks, and text that's still legible on smaller screens. Another feature to look for in your next LMS is geolocation support, which allows you to deliver online training resources in the corporate learner's native language based on their geographical requirements. For example, compliance topics involve rules or regulations enforced in their corner of the globe.
8. Gather eLearning Feedback To Enhance Personalization
Self-guided online training requires a significant amount of learner involvement. It's best to gather input from your employees early on, then follow up to gauge their level of satisfaction. Such as whether the personalized online training resources met their needs and allowed them to focus on individual learning objectives or if you need to incorporate more variety into your eLearning course design. Employees also feel comfortable offering their input at any time throughout the process. For instance, when their learning preferences or objectives change due to a new job position or responsibilities.
Retaining your top talent helps reduce new hire training costs and improves the return on your L&D investment. Offering them the self-paced online training resources they need also makes them more productive on the job and better equipped to handle everyday obstacles. These 8 tips can help you meet the needs and expectations of your top performers so that they remain with your organization for years to come instead of seeking greener pastures elsewhere in the form of more effective online training programs.
Are you thinking about personalizing your online training to keep your global workforce happy? Read the article 7 Tips To Develop Personalized Online Training For A Global Audience to discover how to develop online training custom-tailored to the unique needs of your remore employees.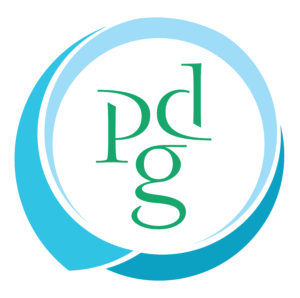 Performance Development Group
We make people better at making their business better.