Tips To Supercharge Your Employee Training
Glassdoor found that companies with an excellent onboarding process can increase employee retention by 82%. Implementing innovative ideas for training during onboarding can help employees feel more engaged and contribute better to the workplace.
Learning And Development Trends In 2021
If you are looking to upgrade the onboarding process in your company, introducing innovative training ideas is the way to go.
1. Innovative Training Ideas Based On Gamification
Are you looking to get your new employees excited about the onboarding process? Introducing gamified elements into the employee training process will lead to an instant rise in engagement. Games incorporate fun even in the most serious training. This helps employees to focus for longer.
Gamification entertains and challenges the employees at the same time. Each onboarding task can be gamified to allow new hires the liberty of working on strategies without too much pressure.
However, gamification is effective only when the employees feel rewarded for their achievements. Gamified onboarding activities can increase employee engagement by 50%, which could eventually boost employee retention by 50% [1].
2. Integrated Feedback System
Establishing a feedback system for new employees at every step of the onboarding process is essential. You can measure the effectiveness of your training methods by allowing the new employees to comment on their progress.
On the other hand, offering constructive feedback to the new employees will help them improve faster. You can use feedback as a tool for facilitating learning in the latter half of the onboarding process. You will notice a boost in your employees' expertise, which will automatically lead to the company's growth.
3. Social Learning
Social learning is one of the fastest-rising learning and development trends in 2021. A report by Brandon Hall states that 73% of organizations are planning to increase their investment in social learning. Social learning refers to increased collaboration and teamwork among colleagues. Informal conversations, learning groups, and forums can help employees gather tidbits of information.
Social training is efficient, accessible, and cost-effective. The development of various communication tools and the popularity of social media have encouraged social learning.
4. Soft Skills
The modern workplace places equal emphasis on soft and hard skills. New employees who have all the necessary skills for their work are falling behind if they do not have soft skills such as leadership, communication, problem-solving, and teamwork.
Having soft skills empowers employees so they can fulfill a variety of roles successfully. They are able to adapt to the changes in the workplace much faster, which gives them a competitive advantage in the long run.
5. Microlearning
The concept of microlearning might be one of the most powerful learning and development trends in 2021. Time is one of the most valuable resources in the corporate world. New employees must balance learning and work during the onboarding process. Microlearning allows people to consume bite-sized content and short nuggets of information quickly.
A survey by Software Advice found that microlearning can boost engagement by 58% [2]. Research in the Journal of Applied Psychology concluded that transfer of learning is 17% [3] more efficient when it comes to microlearning.
Using microlearning techniques for training, onboarding, HR needs, or ongoing communications can easily increase employee engagement and retention. Convert your existing business-critical materials to Bites, or create a series of Bites by shooting short, story-like videos and sharing them with your employees via common messaging apps. Each Bite is followed by flashcards for highlighting the important ideas of the Bite unit, a quiz to test understanding, and even a discussion board.
6. Immersive Technologies
Immersive technologies like augmented reality (AR), extended reality (XR), and virtual reality (VR) can revolutionize eLearning as they can lead to the most innovative training ideas of 2021. They are one of the most exciting learning and development trends of 2021. AR can elevate training materials with the help of graphics so that new employees can have an immersive learning experience.
On the other hand, VR introduces features that can eliminate the gap between theoretical knowledge and real application. These technologies still have a long way to go but they have cemented their place in the learning community.
Future Trends—How Could This Training Be Improved For The Future?
It is important to look ahead and improve the existing training methods. The following future trends in training are expected to experience massive success.
1. Blended Learning
The innovative training ideas of 2021 will soon come together to form ideal blended learning opportunities. Blended learning will combine instructor-led training, massive open online courses, and gamification to prepare employees for every challenge. These blended learning programs will be based on the training strategies best suited for the workplace.
A hybrid training model that has the advantages of a traditional classroom and the convenience of eLearning will also help in the personalization of employee training. You will be able to monitor the performance of your employees and track how they respond to the different training techniques.
2. Interactive Guidance
One of the most exciting future trends in training is the concept of an interactive guide. Based on the latest technologies, interactive guides will improve knowledge retention and engagement by allowing new employees to train automatically via the software. Interactive guides can be divided and superimposed on an application.
Once the new employees complete the interactive guides, they can request certain walkthroughs to get familiar with the operations. A virtual assistant is always present in the system to attend to the employees' wish to revisit lessons. Administrators have the power to experiment with interactive software guides to make unique employee training programs.
3. Artificial Intelligence
Artificial intelligence or AI leads to many innovative ideas for training. It is currently one of the most popular eLearning trends in the corporate and business world, but the best is yet to come. Many AI-based learning technologies are still in development.
AI is unbeatable when it comes to the personalization of learning and training. AI-powered algorithms can glean data related to the learners' strengths and weaknesses and then analyze it to derive insights into their learning behavior.
The accuracy of these algorithms is going to improve significantly over time. Big companies with vast knowledge repositories will rely on voice-enabled bots that use AI to navigate through the materials. AI learning platforms will soon be able to matchmake the students with appropriate mentors.
Best Virtual Training Ideas
77% of companies adopted some type of virtual training in 2017. The number shot to 98% [4] by 2020. Some of the best virtual training ideas are:
1. Mobile Learning
99% [5] of mobile learners agree that mobile learning makes their learning experience better. With the introduction of advanced, mobile learning solutions, virtual learning has become easier. Mobile learners can consume knowledge whenever and wherever they want. Mobile learning is accessible and flexible, which makes it one of the best eLearning tools available.
2. Video-Based Learning
One of the best virtual training ideas is to prioritize video-based learning. A survey by Wyzowl found that 69%[6] of consumers prefer videos to all other forms of content. Video-based learning has, hence, become exceedingly popular. New employees are able to learn faster from video instructions, and they are more likely to retain this knowledge better. Virtual training is incomplete without engaging and interactive videos.
3. Project Management Tools
Virtual training can benefit from project management tools. New employees can keep in touch remotely with their colleagues and managers. Also, they can track their progress and collaborate efficiently during group assessments.
4. Training The Trainers
The foundation for the best virtual training ideas is to implement a training program for the trainers. Delivering instructions via a virtual platform requires separate training. To make virtual training successful, employers should learn a different skill set that will allow them to develop excellent learning material.
Are You Ready To Improve The Onboarding Process?
Improving your onboarding process will boost employee retention and decrease employee turnover. For your organization to have a competitive advantage, you need to implement innovative ideas for training.
You can follow the learning and development trends of 2021 to craft the best strategies for your organization. Immersive technologies, mobile learning, gamification, and interactive guides are just some of the exciting trends to follow.
At Bites, we offer a special tool that will help you come up with innovative training ideas. You can make bite-sized visual content as learning material for your employees. You can record your own videos or compile existing media to form a playlist that you can share with your new hires. Each playlist consists of a few bites that the learners can consume no matter where they are.
Employees can place questions and give feedback through the platform. You can use the analytics dashboard to keep track of employee progress. You can integrate Bites with familiar channels and there is no need to download another new platform.
References:
[1] How Gamifying Your Onboarding Will Boost Productivity And Employee Retention
[2] Top LMS Features To Drive Employee Engagement
[3] Numbers Don't Lie: Why Microlearning is Better for Your Learners (and You too)
[4] 8 eLearning Trends And Predictions For 2021
[5] Learning & Development Trends To Know For 2021
[6] Video Marketing Statistics 2021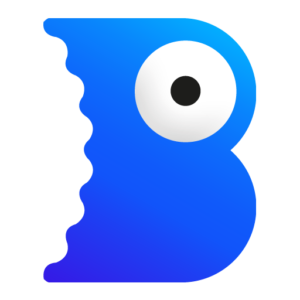 Bites Microlearning
Bites helps SMB & enterprise businesses create, share and manage professional content with their frontline employees. Create professional content, share through social channels and manage usage to help employees meet their full potential.
Originally published at mybites.io.