9 Just-In-Time Online Training Activities To Add In Your Sales Online Training
Your sales employees carry a lot of weight on their stressed shoulders. They have to identify customer needs, pair them with the perfect product, and then seal the deal. This involves a whole host of skill sets and task-based knowledge. Thus, you must be able to provide them with practical support resources during their moment of need. Here are 9 just-in-time online training activities that you may want to add to your sales online training.
1. "Seal The Deal" Scenarios
A successful sales transaction is fraught with obstacles. Your sales staff has to hop over a variety of hurdles to reassure customers and overcome their hesitations. "Seal The Deal" scenarios give your sales team the real-world experience they need to hit their monthly targets. They can even learn how to appease dissatisfied customers or help them choose the best products based on their needs. The secret is using realistic situations and customer traits to impart experiential knowledge.
2. Task-Based Simulations
Your sales team must be well-versed on every step of the sales process, from active listening to customers and identifying their concerns to ringing up the purchase. Online training simulations allow them to explore various work-related tasks and put their skills into practice while also improving their interpersonal skills. For example, they can apply their communication and persuasion skills to land the sale, or use the POS to complete a product exchange or add on a service warranty.
3. Product Knowledge Demos
Sales employees need to know your products and services inside and out. That includes features, benefits, and real-world uses. Product knowledge demos highlight all the important details so that employees can promote the items. They can access these just-in-time online training resources even if they are in the middle of a sale, which means that they keep customers well-informed, thereby reducing returns and changes. Your sales team also has the tools they need to match customers with the ideal products. For example, the product knowledge demo delves into how your new product solves specific problems. Customers who come into your establishment with similar issues can be introduced to the item and learn about its advantages.
4. Problem-Solving Serious Games
Serious games are fun and immersive. They are also ideal for passing on tidbits of information that sales employees require on the job. For example, skills that allow them to solve work-related problems in a practical manner. Focus on a specific challenge for each serious game to provide "moment of need" support and frame it with a story to put the information into context. In addition, make certain that the gaming elements don't overshadow the key takeaways. The purpose is to give your sales staff experience and skill-building online training resources so that they can get past the roadblocks as soon as possible.
5. Real-World Examples Featuring Customer Personas
Your sales staff deals with plenty of different personalities and customer concerns every day. Virtually everyone who walks through the door has their own unique traits, behaviors, and objectives. For example, they want to buy a product that will help them manage their household more effectively or allow them to stretch their online training budget even further. Real-world examples that feature customer personas expose sales employees to a diverse group of individuals. Specifically, people they typically encounter on the job. They become familiar with the customer's thought process and motivating factors, and they use this experience to their advantage on the sales floor.
6. Sales Tips Podcasts
Podcasts are easily digestible and mobile-friendly. Sales staff can simply click on the relevant episode for helpful sales tips and techniques. For example, episode 12 covers a few negotiation tricks for customers who are reluctant to make a purchase. Every podcast is 5 minutes or less, which means that your sales staff will be able to listen anytime, anywhere in order to broaden their knowledge base.
7. Skill-Centered Self-Assessments
Does your sales staff know their core strengths and weaknesses? Are they aware of which skills they still need to develop in order to reach their sales goals? Self-assessments enable them to identify areas for improvement, then access just-in-time online training resources that pertain to their personal goals and skill gaps. For example, online training simulations or branching scenarios to improve their communication skills. More importantly, these self-assessments give them the opportunity to go at their own pace and focus on their own performance instead of having to compete with their peers and publicly disclose their personal weaknesses.
8. Sales Stat Infographics
Infographics are ideal for stat-based knowledge. For instance, sales statistics that bring employees' attention to important trends or topics, such as the number of customers who prefer a specific sales approach. You can also use infographics to keep sales staff in the know about compliance issues, thus preventing costly violations and ensuring that they are up to code. Concentrate on a single learning objective, behavior, or outcome for each graphic to prevent cognitive overload. This also helps your sales staff assimilate the information they require more rapidly.
9. Troubleshooting Online Training Tutorials
There are times when sales employees are racing the clock. For example, the customer is pressed for time or dealing with distractions that may cost your company the sale. Brief troubleshooting online training tutorials give your sales staff quick and targeted information. Specifically, information that can help them remedy common problems, such as issues with the POS that are slowing down the process. The online training tutorial provides possible solutions in the event of an "emergency".
A just-in-time online training library equips your sales staff with the online training tools they need to navigate daily challenges. They can quickly access online training tutorials, simulations, and other bite-sized resources to overcome obstacles and boost workplace productivity.
Just-in-time online training activities are a great addition to other online training courses, as well. Read the article 9 Just-In-Time Online Training Activities For Your Onboarding Online Training to discover just-in-time online training activities that will help your new hires get off to a successful start.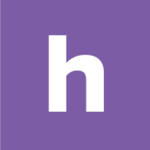 Homebase
Make work easier. Running a small business has never been harder. Homebase helps with free tools to track time and manage your team.