How To Avoid 7 Top LMS Reporting Mistakes That Can Decrease Your eLearning ROI
Do you know which Big Data sources are at your disposal? Is your LMS helping you track online training goals and identify areas for improvement? Most Learning Management Systems are equipped with analytical tools that allow you to evaluate and improve your online training strategy. However, you need to know how to use them to your advantage by analyzing Big Data and setting clear objectives. Below are 7 LMS reporting mistakes that can significantly decrease your eLearning ROI. But have no fear, because I'll offer tips to prevent them and maximize your returns.
1. Not Identifying Your Key Data Sources
There is a wealth of data at your fingertips. Especially if your LMS has advanced reporting features. However, you must know where to look and how to organize the information for best results. One of the most common LMS reporting mistakes is not identifying your key data sources both in and outside of the system. You need to monitor LMS metrics that align with your online training goals and desired outcomes, as well as site stats and learner feedback.
2. Failure To Set Measurable Objectives
Unfortunately, Big Data doesn't analyze itself. You need clear, measurable objectives in place to guide your efforts. Also, ensure that your team knows which reports to evaluate based on pre-determined goals. For example, you want to improve employee participation rates by 15% this month. Or ensure that a certain number of learners pass the compliance exam and receive their certifications. These objectives help you improve ROI by focusing on training gaps and goals that impact your profit margin.
3. Forgetting To Check Your LMS Reports Regularly
eLearning analysis is an ongoing effort. You can't simply check LMS reports once a year and expect to achieve the desired outcomes. For some L&D managers it's not a matter of forgetting to check, but avoidance. They're worried about what they might find, such as low participation stats or assessment scores that are the result of ineffective online training content. You must develop a reporting schedule to stay on track and conduct regular check-ups. This gives you time to make meaningful changes and intervene before it's too late.
4. Not Having A Clear Chain Of Analytical Command
Not delegating tasks and ensuring that the right LMS reports fall into the right hands is a major reporting faux pas. In some cases, one person might be charged with handling all the Big Data. However, it's typically a team effort in larger organizations with multiple departments. For example, the customer service manager must know how their subordinates are performing and what they need to work on. LMS reports reveal these inefficiencies so that they're able to enact a plan of action.
5. Overlooking Patterns And Trends
Most Learning Management Systems feature data visualizations and other tools to help you disclose patterns. For instance, an alarmingly high percentage of corporate learners are unable to complete an online training simulation. This indicates that they lack the necessary knowledge or simply cannot connect with the content, both of which negatively impact your eLearning ROI and employee satisfaction. When analyzing your LMS reports, look for trends and then trace them back to the root cause. It's also wise to contrast and compare them with business reports. For example, low employee participation scores for the compliance online training course may be the reason why you've had 3 penalties in the last year.
6. Underestimating The Importance Of Customized LMS Reports
Customized LMS reports give you the power to monitor specific online training objectives and delivery methods, as well as the frequency. For example, you want to receive LMS progress reports for a specific group of users once a week via email. Customization improves eLearning ROI by enabling you to focus your efforts on the goals and gaps that matter the most, instead of wasting valuable time and resources on analyzing out-of-the-box LMS reports that are irrelevant.
7. Choosing The Wrong LMS
You must be able to work within the limits of your LMS and its reporting capabilities. Thus, choosing the wrong LMS that lacks crucial analytics has a significant impact on your eLearning ROI. For example, you aren't able to customize LMS reports or view data visualizations. Here are some tips to find an LMS that offers the best returns.
a. Evaluate Your Current System
Analyze your current LMS to identify the reporting gaps so that you don't make the same mistake twice. What aspects of the platform are negatively impacting your online training effectiveness? Are there any crucial functions that you need to monitor specific online training goals? Create a list of must-have metrics based on your findings so that you can quickly narrow down your choices.
b. Sign Up For Free Trials
Many LMS vendors offer free trials so that you can try before you buy. Pay close attention to the reporting features and limitations. For example, are you able to set up automated reports? Can you quickly view analytics via the dashboard or pin important metrics for easy access? Every member of your team should be in on the action, as they'll use the tool daily to monitor LMS reports and make necessary changes.
Robust LMS reporting is one of the perks of making the switch from traditional to online training. However, you must be able to organize, maintain, and utilize the data to create actionable goals and improve ROI. You should also pair your LMS metrics with other Big Data sources to take a more holistic approach, such as social media stats, learner surveys, and on-the-job evaluations.
Have you created a requirement list for your new LMS platform? Have you factored in all its costs? Can you really afford your top LMS contenders? How do you use the LMS to achieve the desired results for your organization? Read the free eBook How To Buy The Right LMS: The Complete Guide to discover the tell-tale signs that your organization is ready for a Learning Management System, the top criteria for choosing the best LMS for your organization having all possible LMS hidden fees in mind, as well as the LMS reports you should look for in a new LMS.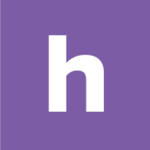 Homebase
Make work easier. Running a small business has never been harder. Homebase helps with free tools to track time and manage your team.