LMS Reporting Errors That Can Affect Your L&D Budget
Way back when, traditional training metrics involved assessment scores and survey results that were manually reported, which made it difficult for your L&D team to sift through the data and gain actionable insights. But LMS reporting features changed all that—if you find the right platform and know-how to mine the Big Data, that is. Our eBook, Making the Most of Your L&D Metrics: Finding The Right LMS With Reporting, can help you choose the ideal system and track your training program.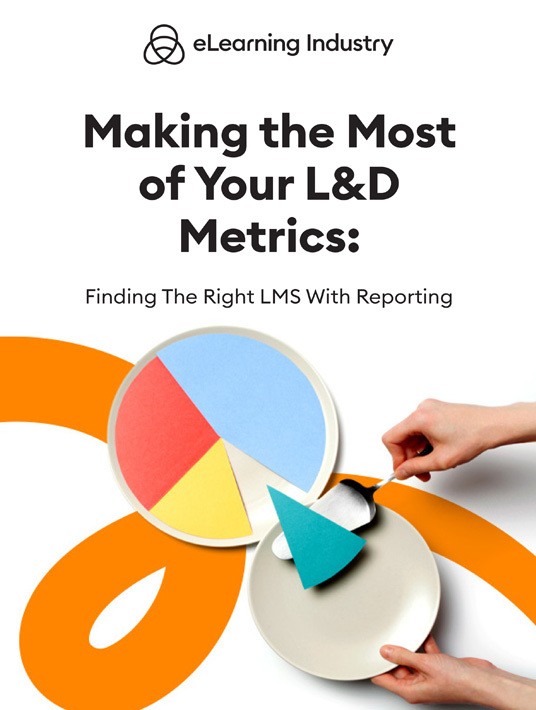 eBook Release
Making the Most of Your L&D Metrics: Finding The Right LMS With Reporting
This eBook can help you choose the ideal system for your business needs and track your training program.
The Importance Of Finding An LMS With Robust Reporting Functionality
You've decided to invest in online training software to not only reduce costs but measure employee performance. Your team now has access to in-depth analytics they can use to customize content and increase ROI. Unfortunately, there are still pitfalls you need to consider. Ones that may diminish your oversight and lead to a pile of Big Data that collects dust (instead of fueling continual L&D improvements). Here are the top LMS reporting mistakes that take a bite out of your budget and how advanced functionalities (combined with our eBook) can help to avoid them.
3 Top LMS Reporting Mistakes That Take A Toll On Your L&D Budget
1. Big Data With No Basis
The quality of the data is key. Your LMS might allow you to gather mass amounts of information, but it won't serve a purpose unless it ties into your goals. Unless it helps you zero in on team members who need additional support or detect weak points in your course design. One of the major reporting mistakes is focusing on quantity vs. quality of the analytics. Clarify your objectives and outcomes, then use custom reports to concentrate on niche metrics that connect the dots between real-world and eLearning.
2. Lack Of Accessibility (Or Awareness)
The system generates reports that have the potential to transform your training initiatives. But they aren't getting to the right people at the right time. An LMS with report scheduling ensures that relevant employees receive the metrics they need to take action. For example, the sales manager gets a weekly report delivered to their email inbox or it's pinned to their personal dashboard. As a result, they see that their top performer is slipping and needs to retake their annual certification. You should also make employees aware of the reports available to them. They may not even realize that your system has these built-in diagnostics or how to access them.
3. Not Balancing Macro And Micro Metrics
You have to look at the big picture without overlooking individual performance. LMS user groups help you monitor employee performance as a whole. For example, whether your customer service department has completed the certification course. However, this shouldn't substitute individual analysis. Everyone has a role to fill and must be accountable for their own development. But they also need a little guidance at times. This is where role assignment features come into play. This allows you to outline who receives which curriculum (activities, JIT resources, etc.). They receive personalized training resources, and you can generate role-based reports to measure engagement.
How To Make The Most Of Your L&D Metrics With The Right LMS
Your L&D department is responsible for monitoring online training effectiveness and maintaining content. Reporting tasks also trickle down to other members of your organization though, such as managers who need to measure trainee progress. Even new hires need access to personal reports to identify problem spots. As such, you need robust reporting features to hold everyone accountable and give them tools for change. Armed with powerful (and customizable) analytics, they can tackle any challenge and make sense of the metrics!
Short of signing up for every free trial or demo, it's difficult to know which platforms will suit your reporting requirements. There are shortcuts to selecting the best tool and using it to manage employee performance and streamline L&D efficiency. Our eBook gives you tips on how to analyze and apply the data from your custom report generator.
Conclusion
Finding the right LMS with a custom reports generator is usually the hard part, as there are so many solutions to choose from. Our online directory features the top learning management systems with robust reporting. See what other users have to say about the UX and evaluate the pros and cons from an insider's POV. The listings also include a detailed list of product features so you can size up certificate management, customization, and other crucial selling points.
Download the eBook Making the Most of Your L&D Metrics: Finding The Right LMS With Reporting to fully leverage your eLearning data.