How LMS Consulting Can Help You Achieve The Best Value For Money
Employing LMS consulting services may be free of charge, but is it really worth the time and effort? Though it does require setting aside a few minutes in your schedule, you can reap a variety of rewards. Especially if you have a solid game plan. Go into it knowing what you expect and make your online training objectives clear. This makes the process far more satisfying, both for you and your LMS consultant. Here are 6 ways LMS consulting can help you get better value for money.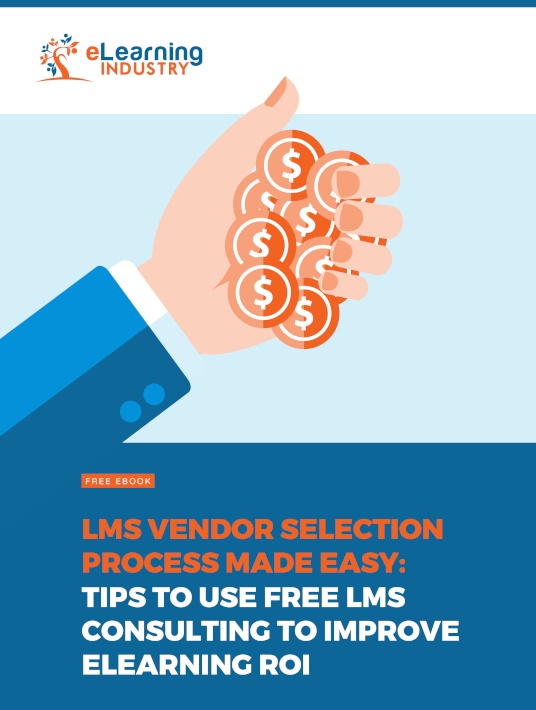 eBook Release
LMS Vendor Selection Process Made Easy: Tips To Use Free LMS Consulting To Improve eLearning ROI
Download this eBook to discover the top LMS vendor selection criteria and how LMS consulting can help you achieve the best value for money.
1. Aligns With Training Objectives
The trick is to start with a clear target. When you're hunting for an LMS on your own, you're probably focused on the more practical aspects. Your vetting will be based on price, user volumes, and essential features like translation or mobility. Your LMS consultant will dig deeper, getting to know the mission and vision of your organization. They can assess your long-term plan, as well as any specific needs your firm may have. Which allows you to find an LMS that helps you achieve your current goals and scales to your evolving needs. Then, because they're already in the software space, they can recommend something that fits right into your brand ethos.
2. Enhances eLearning ROI
From a business perspective, no expense is valid unless it can justify itself, preferably in dollars and cents. Still, eLearning ROI comes in many forms. The most basic, obviously, is increased sales and a higher profit margin. But it could also take the form of industry awards, new clients, or external acknowledgement of your team members. Free LMS consulting can help you select the right LMS and achieve these goals because it takes a more targeted approach. Free LMS consulting also saves you the time and expense of narrowing down the options on your own. Your team can focus on their job duties, instead of scouring the web for LMS solutions that meet your requirements. Let your LMS consultant know what your priorities are. They're better placed to mix-and-match them for the best deal.
3. Helps You Shortlist
On your own, sifting through a sea of Learning Management Systems can be grueling. After all, you're choosing between jargon and USPs. You have no sure way of knowing if any of the LMS vendors align with your use case or will help you achieve the best possible outcome. But wait … you do! Your LMS consultant is an industry insider who can translate 'customized for your business size'. Which basically means that the payment model is per user instead of a blanket fee. They can look through your wish list, distinguish wants from needs, and ensure you get the right fit. You have to trust them though, because their advice may be counter-intuitive, but it certainly offers maximum functionality. Which means that you need to go with a reliable LMS consulting service that's backed by years of experience and industry authority.
4. Clarifies Your Purpose
Have you ever been hungry but had no idea what you wanted to eat? Or maybe you need a new outfit for a business or social event but you're unclear of your criteria? As an organization, you know that you need an LMS. You might even have a generic reason why – like avoiding penalties for non-compliance. But without a clear sense of purpose, you'll make a (wrong) cosmetic choice. An LMS consultant can listen to what you think you want and derive the true purpose of your LMS. They can then help you pick the right one and get the best value for money instead of having to deal with buyer's regret.
5. Offers An Unbiased And Holistic Overview Of LMS Options
Your in-house LMS selection committee may be unable to reach a consensus. Or they aren't even sure what to look for in an LMS. Every department has its own agenda. The finance team is all about saving money. Admin wants to clear the online training budget, ensuring it's equally high next year. IT prefers something that requires minimal input and doesn't interfere with their workload. Your LMS consultant offers an objective outside eye. They're your best shot at balancing out departmental bias in a way that really benefits the organization. The personalized LMS recommendation list includes all the top platforms that fit into your criteria. As such, your organization can invest in an LMS that offers the best returns and addresses everyone's needs. You may even discover LMS solutions you hadn't even considered because of inaccurate information. For example, you were under the impression that they solely specialized in external partner training. Or that their product didn't fall into your price range.
Discover the Best LMS Options!
Find Rankings, Reviews, and many more Features that will help you choose the Right LMS Provider!
6. Centers On Your Key Criteria
LMS consulting services allow you to focus on LMS selling points that matter most to your organization and its bottom line, ranging from LMS deployment type and pricing model to spec support and must-have features. Instead of simply perusing an online LMS directory or reviewing articles/guides that list 'top LMS solutions' that offer a more general overview. The list is customized to meet your specifications and requirements. That said, online LMS directories and guides can help during the LMS vendor vetting process, allowing you to whittle down your recommendation list to find the ideal system for your corporate eLearning project.
Free LMS consulting services can help you pick something that fulfills your business goals and ensures good eLearning ROI. They'll develop a more useful shortlist than you would. They do this by clarifying the purpose of your LMS and balancing out departmental demands and preferences. If you're on the fence about signing up for a free LMS selection service, consider these benefits. A few minutes of your time can help to avoid investing in the wrong LMS that diminishes your eLearning ROI.
Simply provide your corporate eLearning project requirements, organizational info, and LMS implementation details to get your free LMS consultation. An experienced LMS consultant will compile a recommendation list with the top LMS options and help you select the best system for your needs.
Still not convinced whether LMS consulting offers you a true advantage when looking for an LMS? Download our free eBook LMS Vendor Selection Process Made Easy: Tips To Use Free LMS Consulting To Improve eLearning ROI to discover how LMS consulting can help you increase eLearning ROI, how to determine your must-have LMS features and common mistakes to avoid during LMS consulting, among others.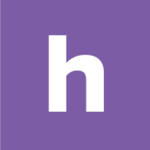 Homebase
Make work easier. Running a small business has never been harder. Homebase helps with free tools to track time and manage your team.